CRUEL FORCE - DAWN OF THE AXE CD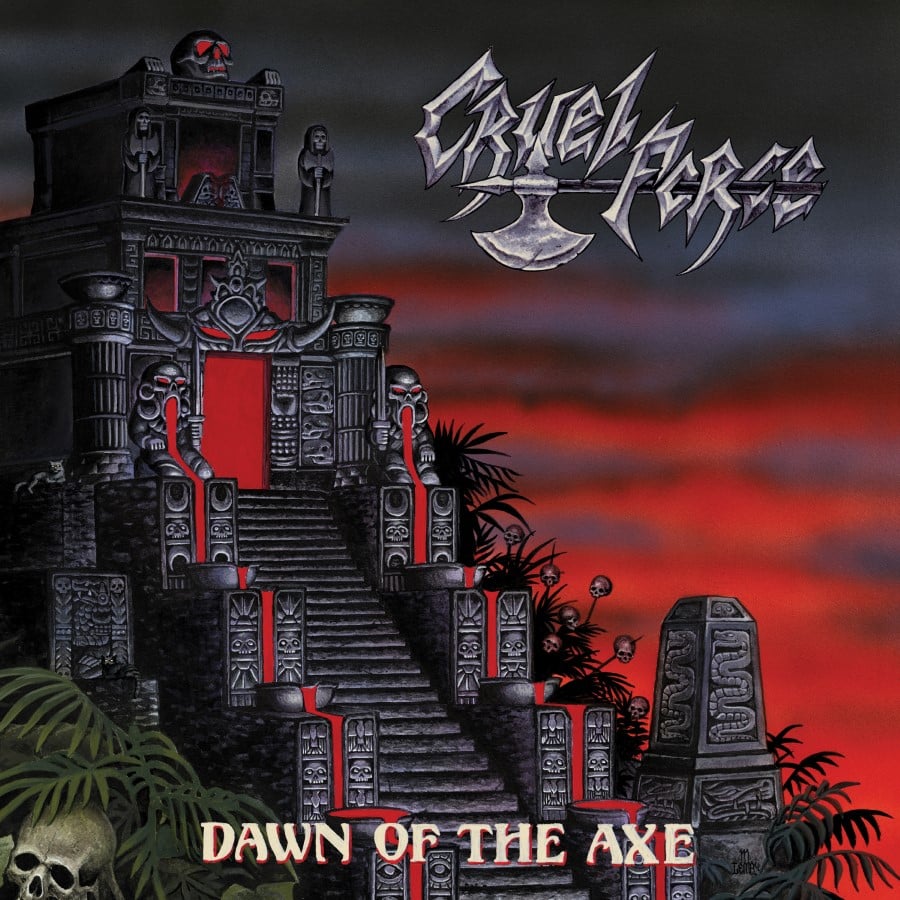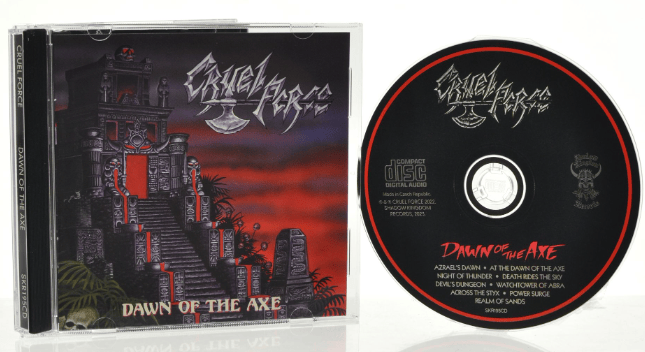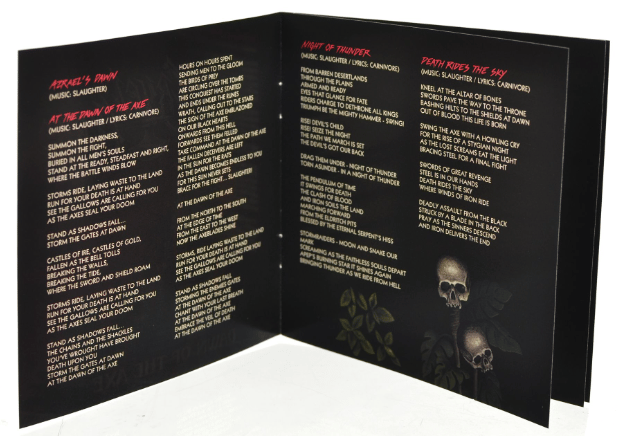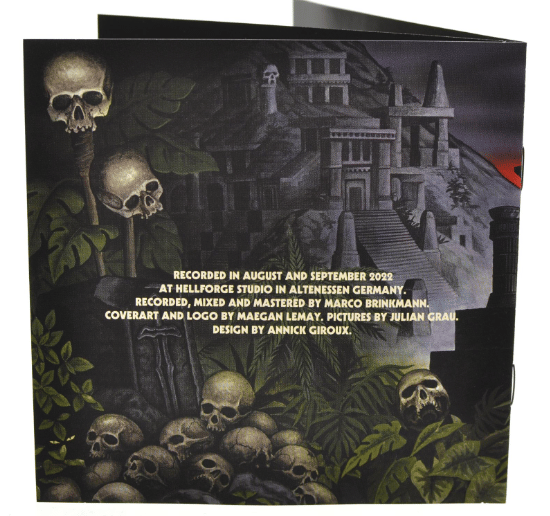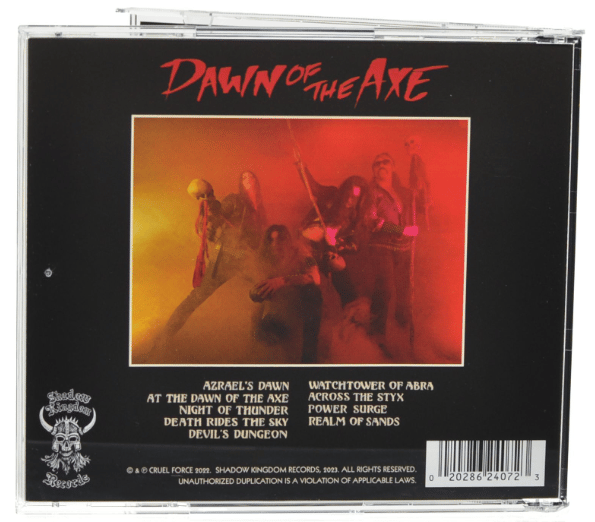 SHADOW KINGDOM RECORDS is proud to present CRUEL FORCE's long-awaited third album, Dawn of the Axe, on CD, vinyl LP, and cassette tape formats.
Truest of the true, Germany's CRUEL FORCE burst onto the scene in 2008 with the Into the Crypts... demo. While many have tried to emulate the ancient German (black)thrash sound, CRUEL FORCE brimmed with an authenticity that could not be denied, as well as songwriting that added to that noble tradition rather than lazily picking at its corpse. Their two successive albums, 2010's The Rise of Satanic Might and 2011's Under the Sign of the Moon, made CRUEL FORCE a certifiably CULT name in the international metal underground. Sadly, the band fell into a hiatus following that second album, but returned reinvigorated with the comeback 7" EP Across the Styx in 2022 and are ready to make up for lost time with their imminent third album for new label home SHADOW KINGDOM.
Titled Dawn of the Axe, CRUEL FORCE's long-awaited new album is, in many ways, a new chapter for the band. As presaged by that short-length, Dawn of the Axe harkens to dustier, more archaic times - ones where subgenre delineations weren't so strict and all was mostly HEAVY METAL. For sure, CRUEL FORCE can still thrash with the best of them - regular thrash, "blackthrash," whatever - but their sound carries a strong old-style speed metal edge reminiscent of '80s Kreator, Iron Angel, and Germany's Deathrow, sharp as an axe and just as lethal. And while the blackened elements of the first two albums have been dialed back some here, the overall speed of LP#3 is, in fact, faster. But as Dawn of the Axe slices onward, it soon becomes apparent that that the quartet are subtly integrating a more rarefied field of influences, with the mysticism of '70s Rainbow and especially Scorpions most prominent as well as the blue-collar thrust of early US metal - again, all before the development of speed metal or thrash. Thus, the nine songs comprising the 39-minute album exude a wider variety of moods and dynamics, and also sees CRUEL FORCE exploring their more epic side, with three of those songs topping six minutes. No matter the mood or dynamic, though, energy bristles from every second of Dawn of the Axe - riff, rhythm, lead, vocal, EVERYTHING - and with the slightly-more-atmospheric recording style (or a more "mysterious" production, perhaps), it all gels together to create the band's strongest and most complete statement to date. No matter how you (axe)slice it, there's no wimping out whatsoever!
It's rare for a band to be away a full decade and then come back with their best work, but such is the case with CRUEL FORCE and Dawn of the Axe. There's some strange magick brewing in the Devil's Dungeon, and they've crossed the Styx to bring you that Power Surge! To celebrate this momentous occasion, SHADOW KINGDOM will also be reissuing on a worldwide scale the band's first two albums: the time of CRUEL FORCE is NOW!