BULLDOZER - THE DAY OF WRATH (REISSUE JUNE 2022)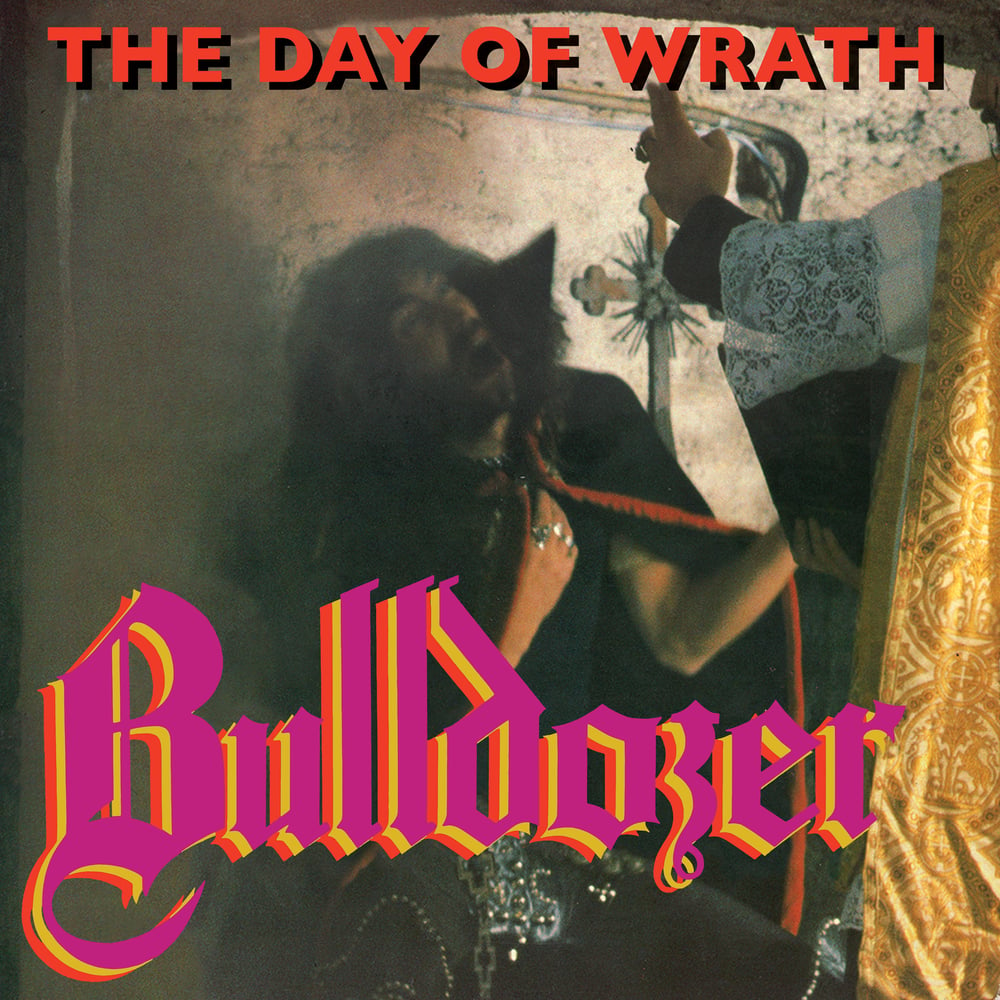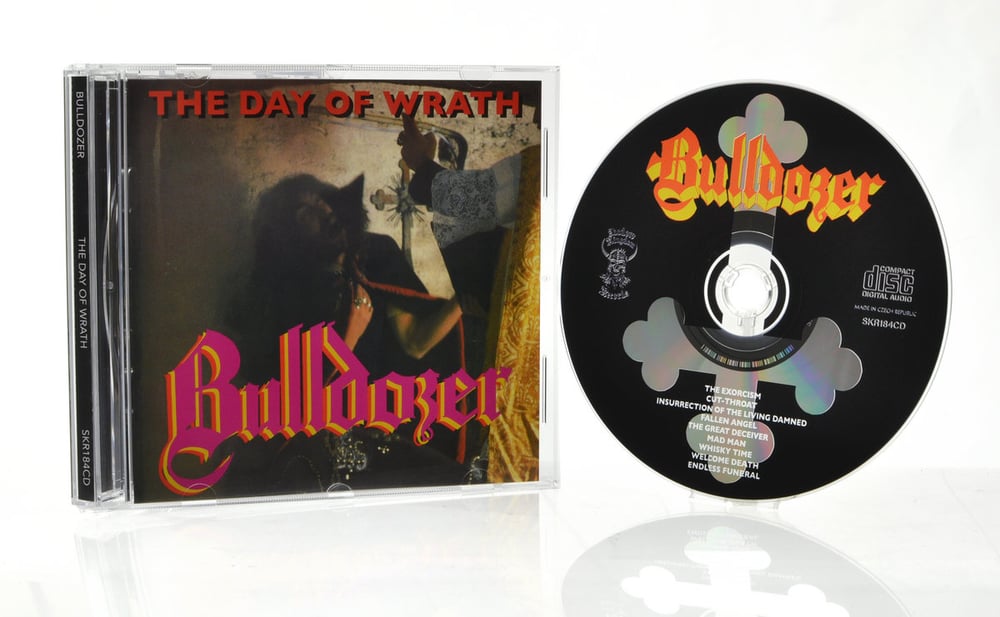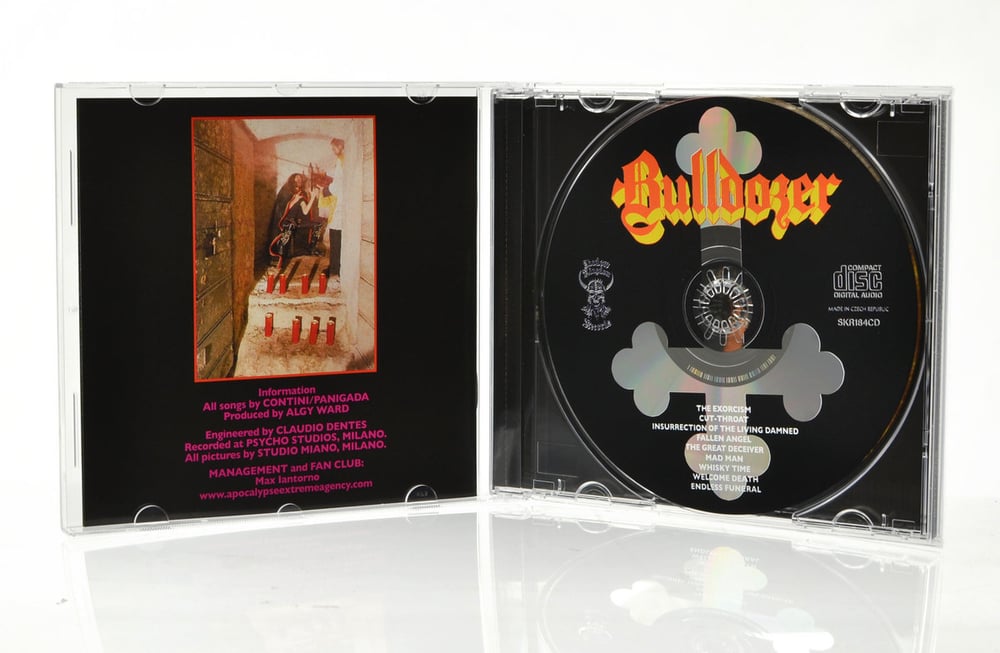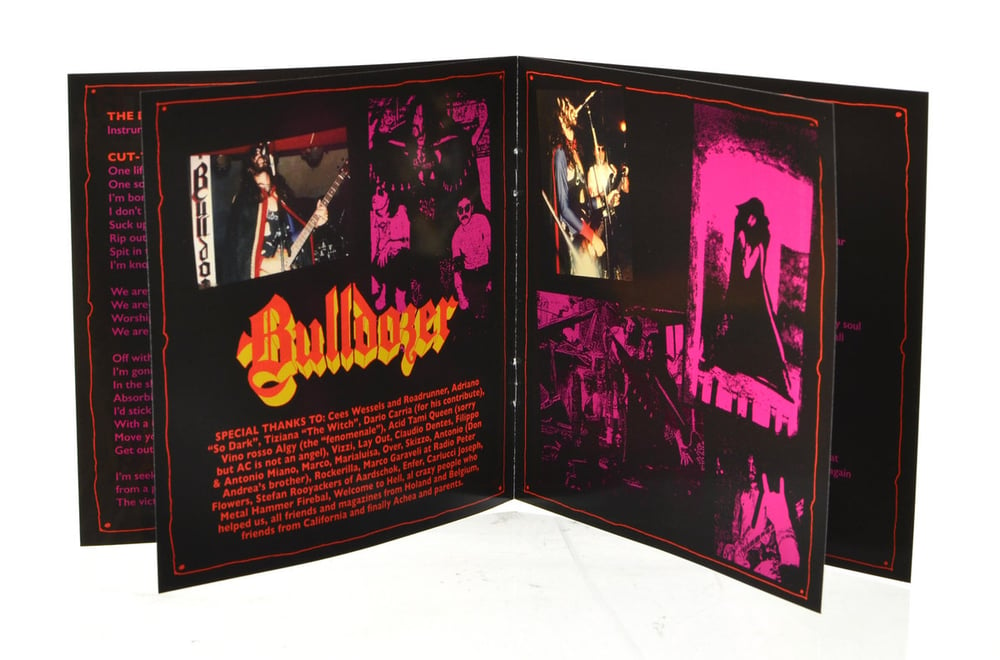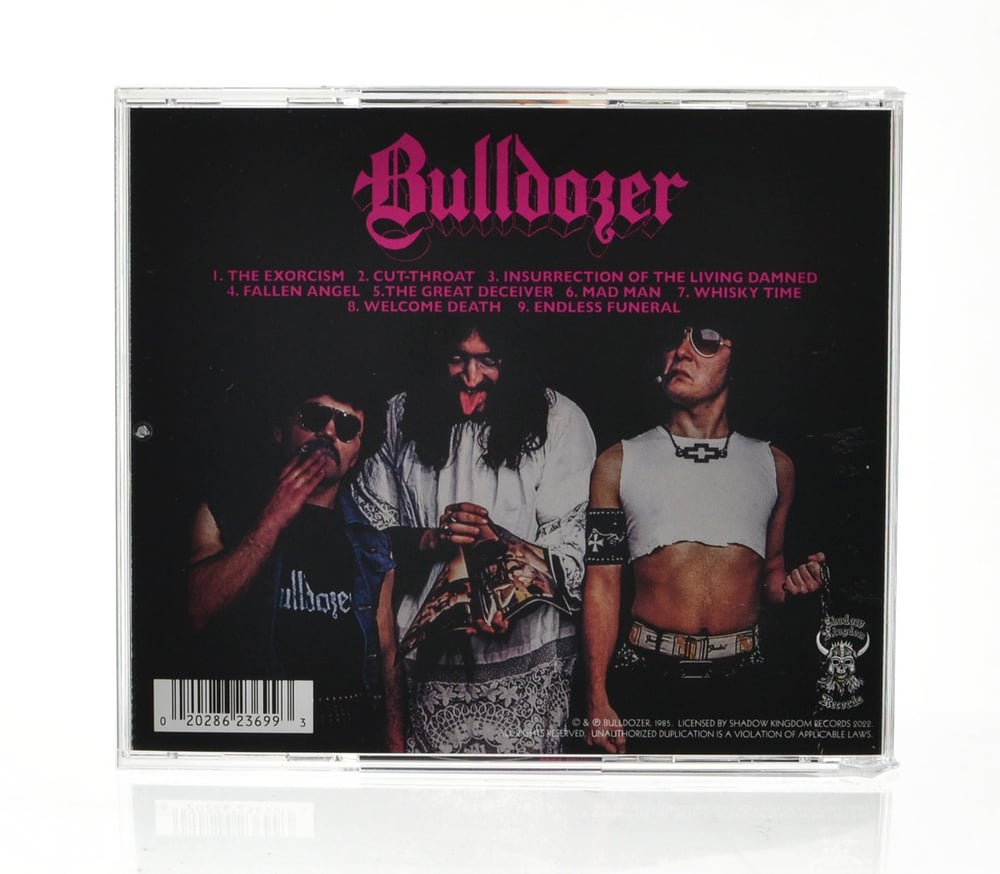 SHADOW KINGDOM RECORDS is proud to reissue the classic debut album of Italy's BULLDOZER, The Day of Wrath, on CD, vinyl LP, and cassette tape formats.
Itay's BULLDOZER should require little introduction. During the 1980s, they were the even-uglier alternative to Venom and Motorhead, and made their name with such anthems as "Whiskey Time" and "Ilona the Very Best." They also had an utterly wild, over-the-top presentation and visual aesthetic, all embodied in accurately monikered frontman AC Wild. They were a cult band before "cult bands" were such a thing in the metal scene. In short, there was one – and only one – BULLDOZER.
And the BULLDOZER legend began in earnest with the release of their debut album, The Day of Wrath, in 1985. Right from the scene-setting intro of "The Exorcism," The Day of Wrath kicks into high gear and BULLDOZER proceed to kick the asses of all and sundry. Dark and dirty but definitely fun, the band's debut album sounded like it came a dungeon, but there was no denying the strength of its songwriting. Deceptively simple but exceptionally effective, BULLDOZER here approximately their moniker with a ragged uptempo pulse that charged and charged and charged, on and on and on... more
credits
released June 24, 2022