SACRED CRUCIFIX - REALMS OF THE NORTH Vol 1 (1987 - 1989)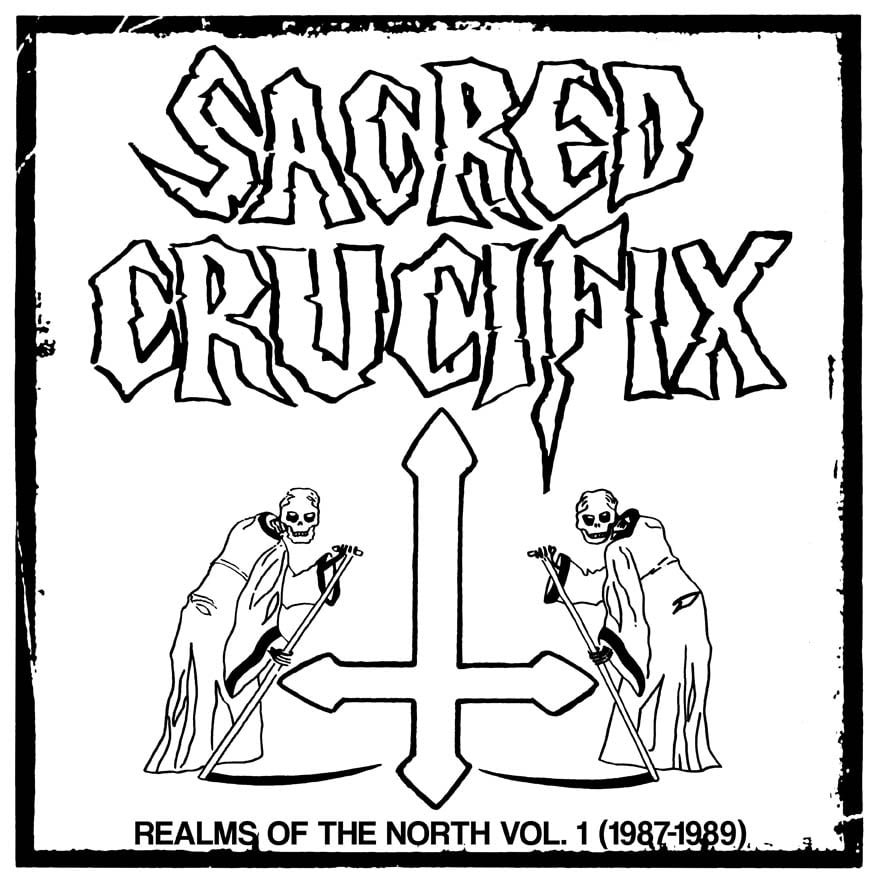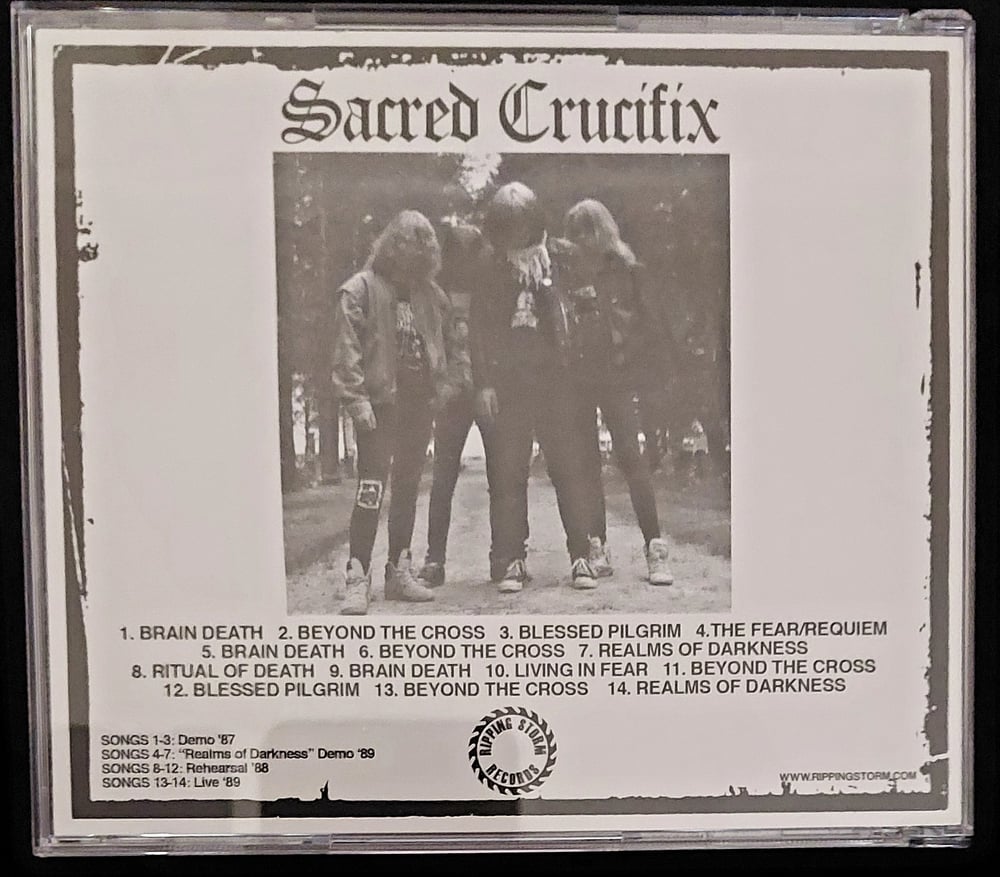 First instalment of the full collection of this seminal thrash/death metal band from Finland. Here are featured their three-track Demo 1987 released under the CRIMINAL ASSAULT monicker and then re-released as SACRED CRUCIFIX Demo 1988 minus one song, and the "Realms of Darkness" Demo 1989.
CD version features a bonus Rehearsal with unreleased songs recorded in 1988 with the CRIMINAL ASSAULT line-up and two soundboard sourced live songs recorded in 1989.
Mastered at Toxic Basement Studio.
Including the first part of an exclusive interview.
A MUST BUY FOR ALL YOU UNDERGROUND MANIACS !!!!
TRACK LISTING :
1. Brain Death
2. Beyond The Cross
3. Blessed Pilgrim
4. The Fear/Requiem
5. Brain Death
6. Beyond The Cross
7. Realms Of Darkness
8. Ritual Of Death
9. Brain Death
10. Living In Fear
11. Beyond The Cross
12. Blessed Pilgrim
13. Beyond The Cross
14. Realms Of Darkness
Songs 1-3: Demo '87
Songs 4-7: "Realms Of Darkness" Demo '89
Songs 8-12: Rehearsal '88
Songs 13-14: Live '89