VINNUM DEI SATANAS- The Wine Of Satan COMPILATION CD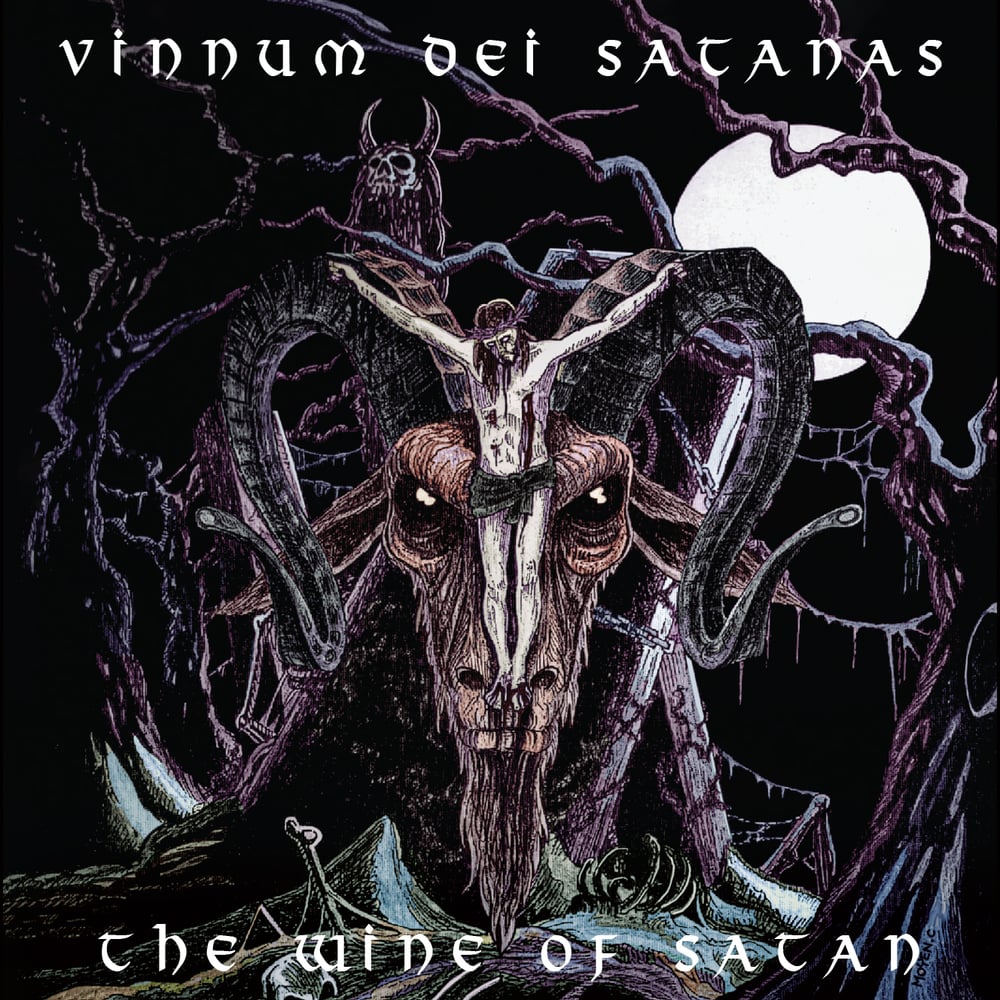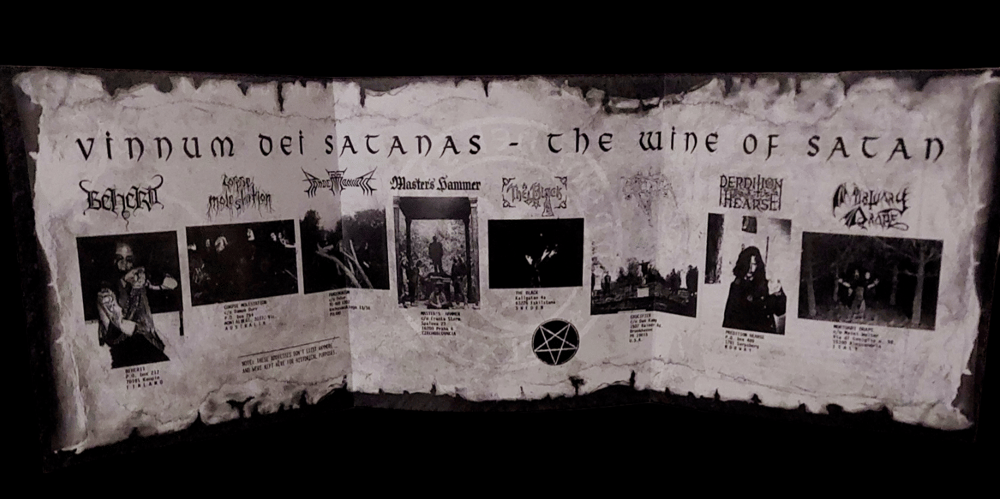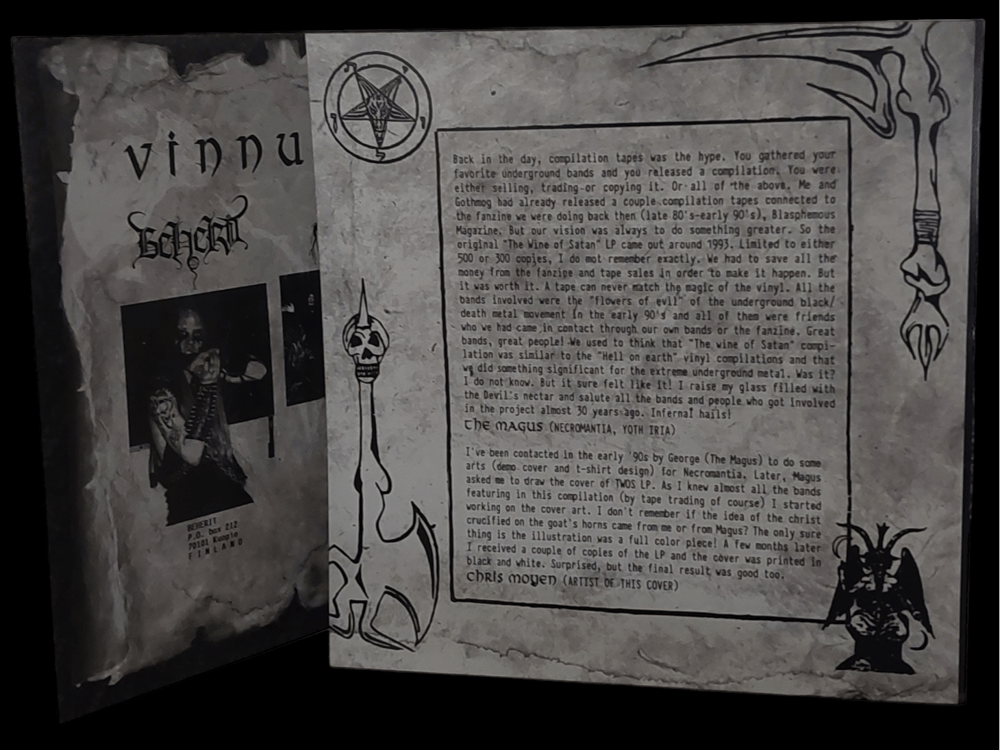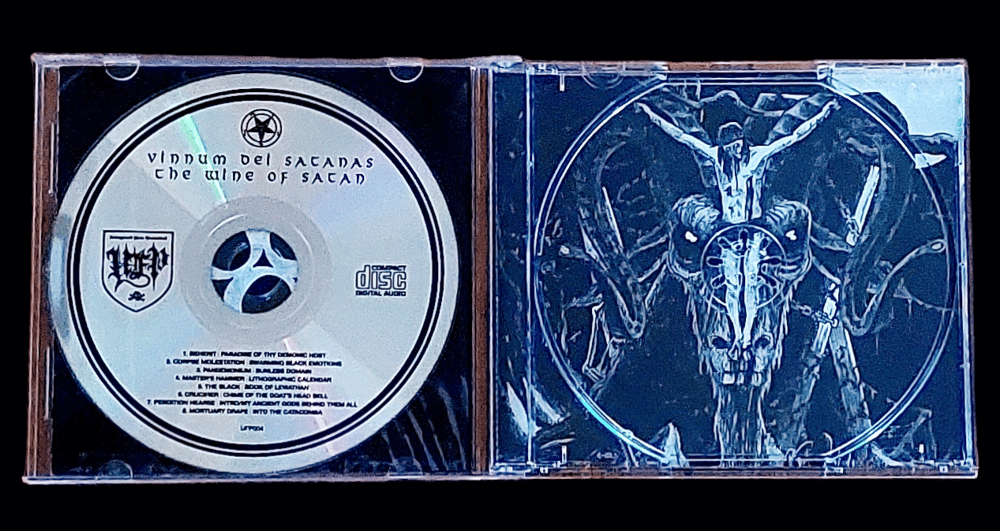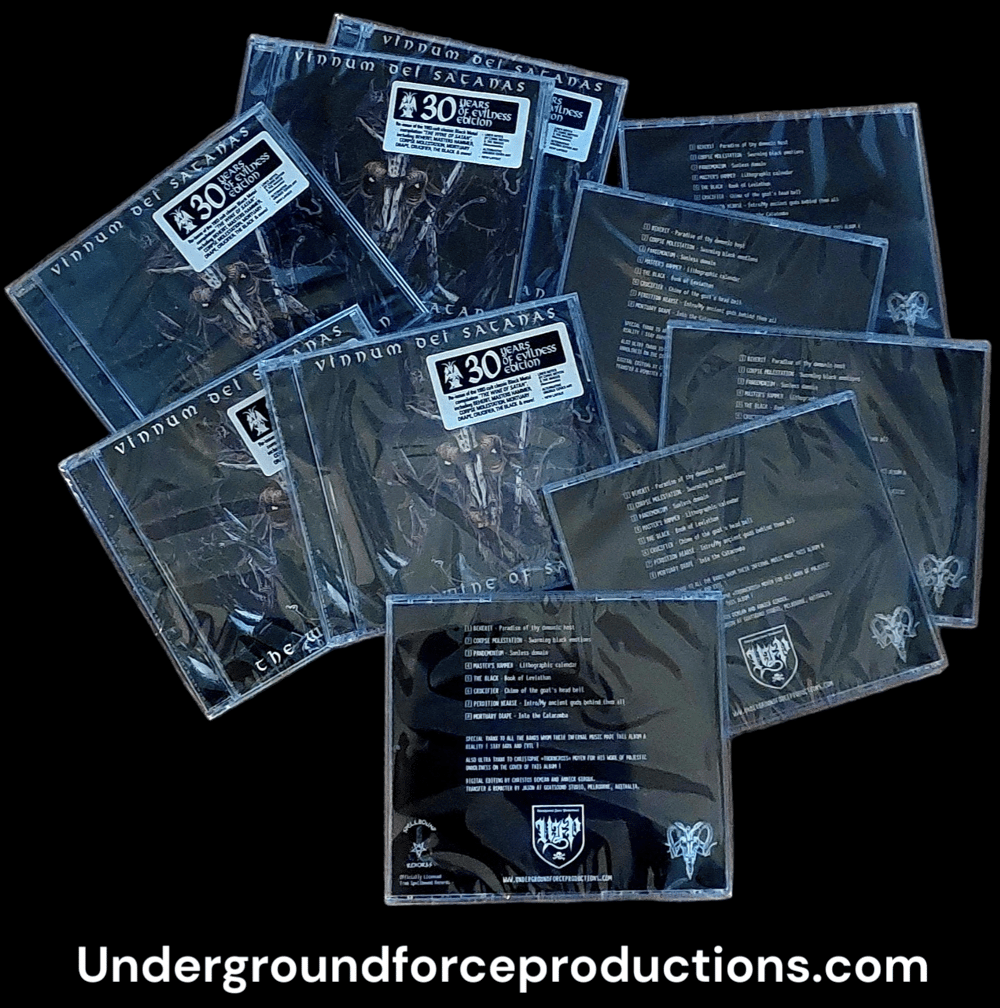 THE CLASSIC BLACK METAL COMPILATION LP FROM 1993 NOW RE - ISSUED ON CD !!!
CONTAINS:
- LINER NOTES BY - MAGUS (NECROMANTIA and Co FOUNDER OF SPELLBOUND
recs ABOUT THE RELEASE AND HOW IT CAME ABOUT
- LINER NOTES BY LEGENDARY ARTIST CHRIS "THORNCROSS" MOYEN ABOUT
THE ARTWORK
- UPDATED NEW LAYOUT BUT STILL WITH THE OLD ELEMENTS EXISTING
- FOLD OUT KILLER 6 PANEL BOOKLET
- COVER COLOURED ARTWORK NEVER USED BEFORE FROM THE ORIGINAL
1993 DAYS
- THIS CD VERSION HAS A KILLER SOUND REMASTERED AND EDITED WITH
STILL THE EVILNESS !!! BY GOATSOUND MELBOURNE AUSTRALIA !!!
- A FEW TRACKS FROM THE BANDS ON HERE HAVE NEVER BEEN RELEASED
ON THEIR ALBUMS ETC !!!
DISTRIBUTED WORLDWIDE BY
HELLS HEADBANGERS RECS
WEREWOLF RECS
and other limited very small amount of Distros
AUSTRALIA + NZ
UNDERGROUND FORCE PRODUCTIONS
REMEMBER THIS WAS ONCE RE- ISSUED IN 2016 WITH QUESTIONABLE SOUND RESULTS ON BOTH FORMATS !!! ............................................ WOFTAGE !!!!
TRACK LISTING
1. BEHERIT - PARADISE OF THY DEMONIC HOST
2. CORPSE MOLESTATION - SWARMING BLACK EMOTIONS
3. PANDEMONIUM - SUNLESS DOMAIN
4. MASTERS HAMMER - LITHOGRAPHIC CALENDER
5. THE BLACK - BOOK OF LEVIATHAN
6. CRUCIFIER - CHIME OF THE GOATS HEAD BELL
7. PERDITION HEARSE - INTRO/MY ANCIENT GODS BEHIND THEM ALL
8. MORTUARY DRAPE - INTO THE CATACOMBA
BUY OR FUCKING DIE MANIACS !!!!!!