VADER - MORBID LUST IN DECAY (THE DEMO TAPE COLLECTION)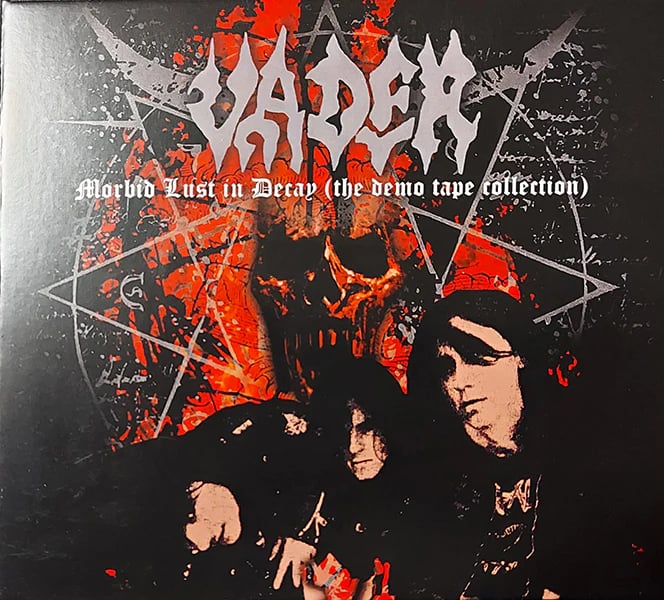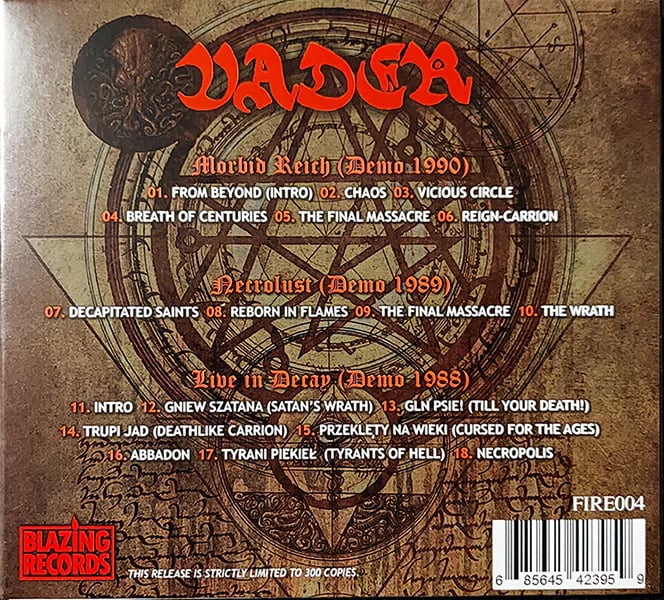 As of today VADER are without shadow of doubt one of the most well known Death Metal bands and one that held the genre's banner high since it's inception.
This CD compiles the first three releases that prompted the polish colective to the forefont of death metal.
Includes extensive liner notes.
Limited to 300 copies.
Tracklist
Morbid Reich (Demo 1990)
01. From Beyond (Intro)
02. Chaos
03. Vicious Circle
04. Breath Of Centuries
05. The Final Massacre
06. Reign-Carrion
Necrolust (Demo 1989)
07. Decapitated Saints
08. Reborn In Flames
09. The Final Massacre
10. The Wrath
Live in Decay (Demo 1988)
11. Intro
12. Gniew Szatana (Satan's Wrath)
13. Gln Psie! (Till Your Death!)
14. Trupi Jad (Deathlike Carrion)
15. Przeklety na Wieki (Cursed For The Ages)
16. Abbadon