THORNSPAWN / MALEDICTVS - GUIDED BY VENGEANCE AND BLOODLUST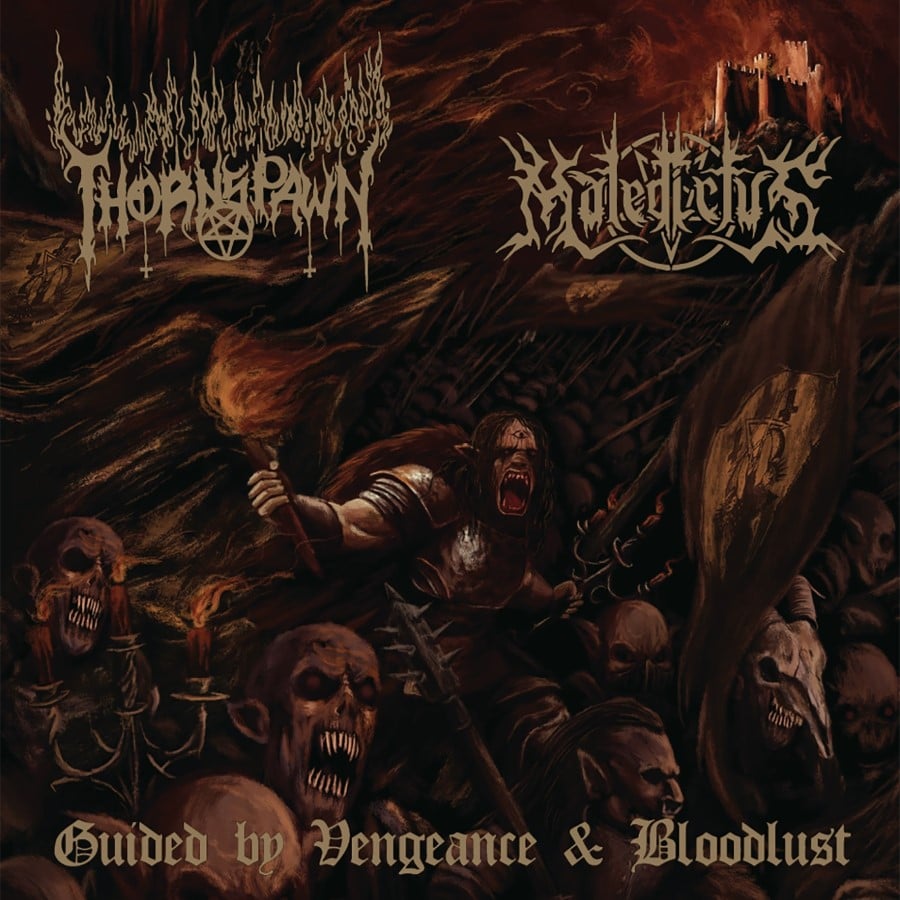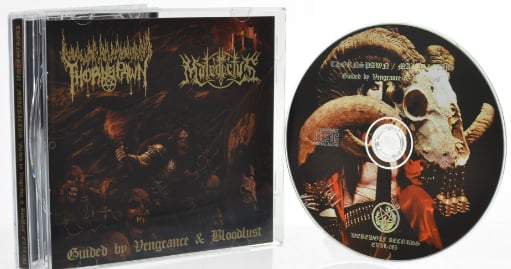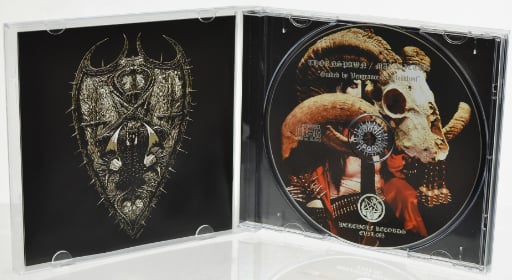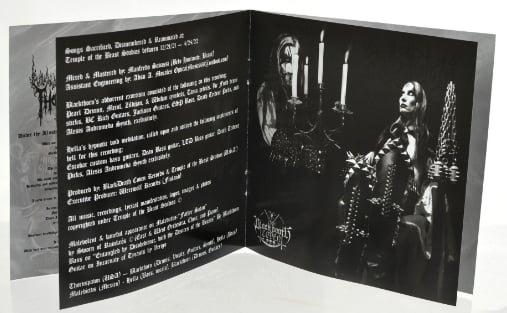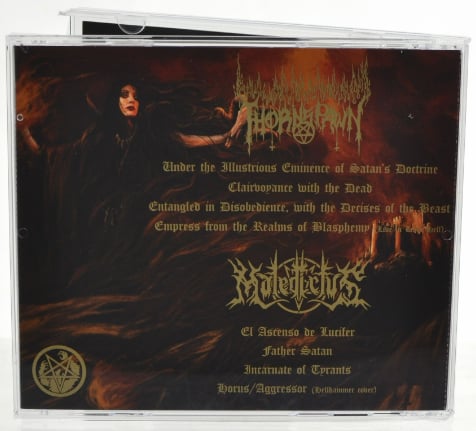 WEREWOLF RECORDS is proud to present a special split album between THORNSPAWN and MALEDICTVS on CD format.
This split album is a momentous blood pact in that both THORNSPAWN and MALEDICTVS both share lineups: Blackthorn is vocalist/drummer (and founder) of THORNSPAWN and drums for MALEDICTVS, while MALEDICTVS founding vocalist/bassist Hella also plays bass in THORNSPAWN. For those entrenched in the underground, the name THORNSPAWN should be more than familiar; since their formation in 1993, the Texas tyrants have become one of the longest-running and most prolific forces on the American black metal scene. Always harsh and hammering, in recent years have THORNSPAWN dived deeper into the primitive pool created by Profanatica and VON, fortifying their expression as a uniquely USBM one; their entry here includes two tracks from last year's Guided by Vengeance & Bloodlust split, a new track, and a live rendering of early scorcher "Empress from the Realms of Blasphemy." Originally hailing from Mexico, MALEDICTVS also reprise their two tracks from Guided by Vengeance & Bloodlust, a new track, and a faithful cover of Hellhammer's "Horus / Aggressor." While MALEDICTVS recordings have been sparse over the past decade, Hella's vehemence knows no bounds, and the dark 'n' dizzying delirium she creates here with Blackthorn is a blizzard-blown feast of feral fury.