THE PRIMITIVE - BROKEN DISEASING OBLIVIOUS MINI CD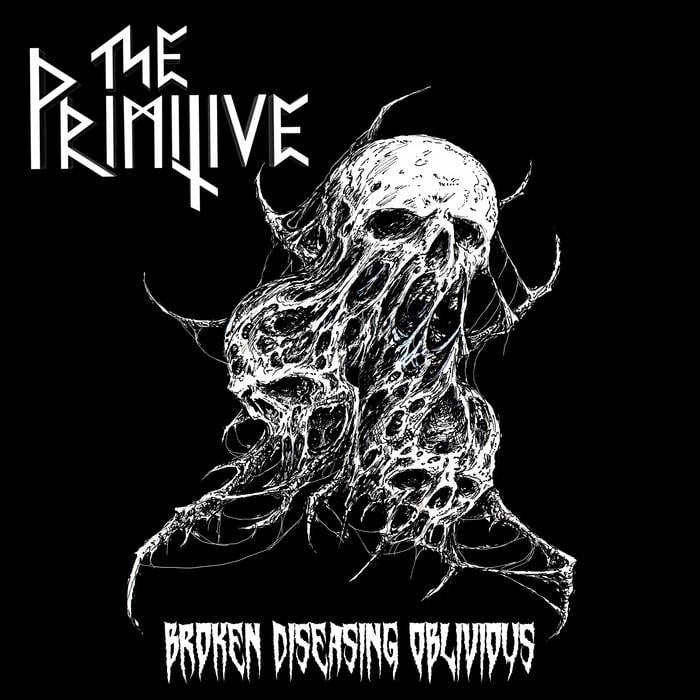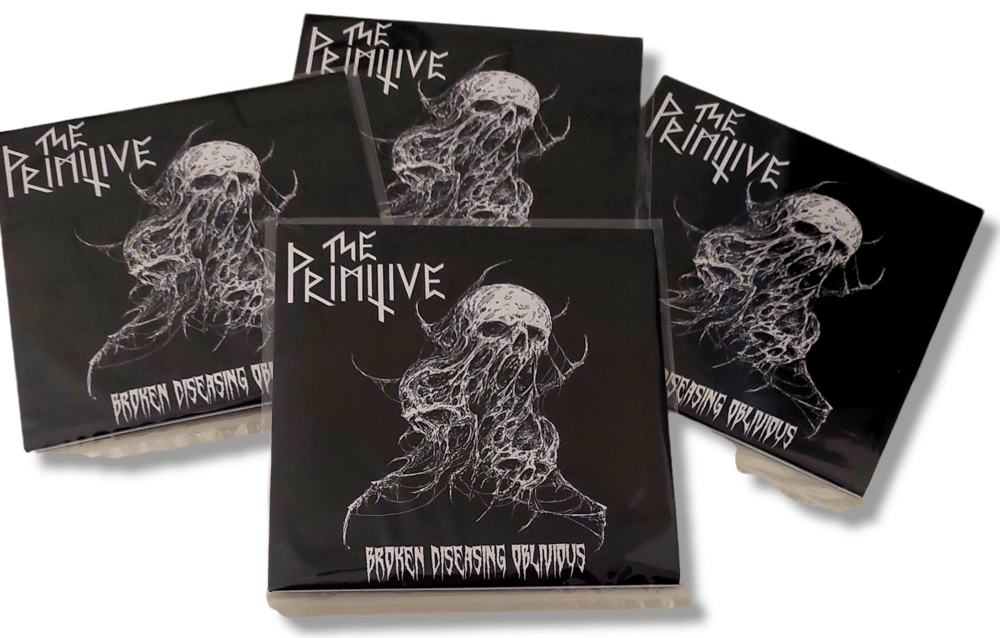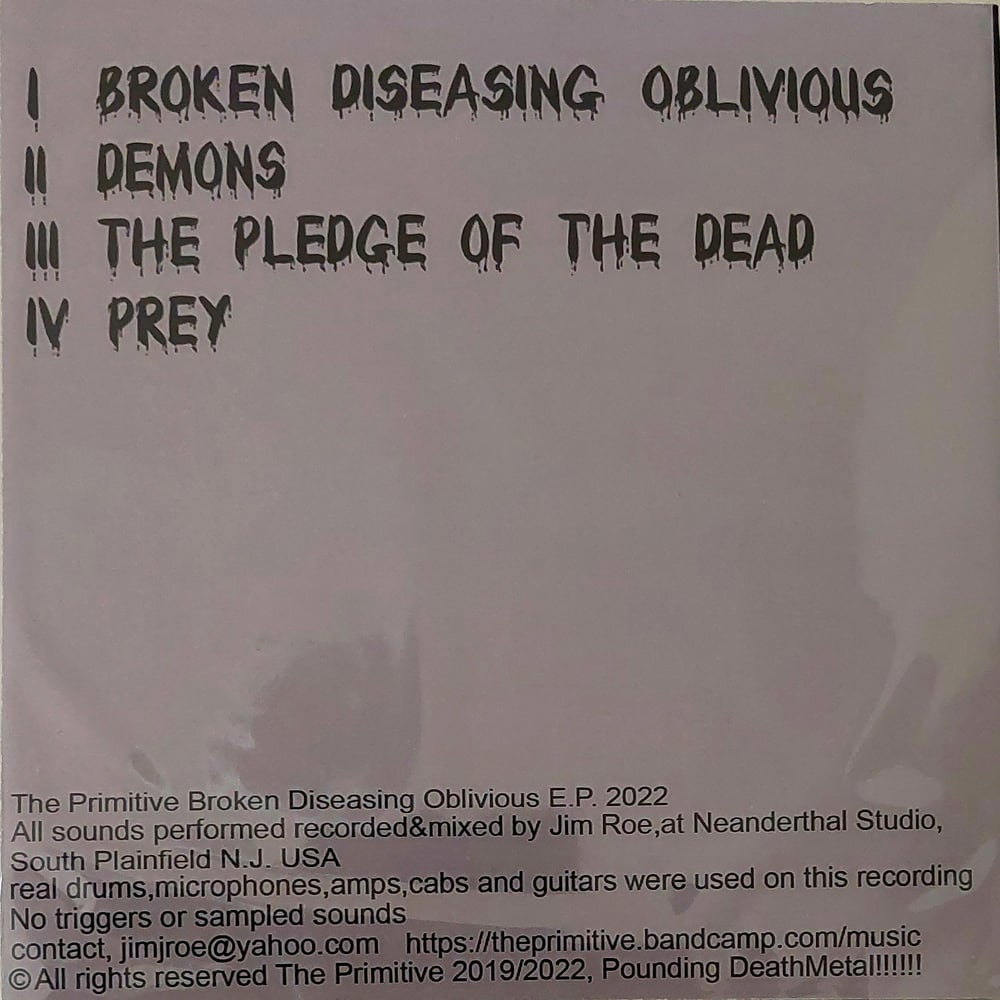 NEW RELEASE FOR 2022 !!!!
This is the Jim Roe Project, Jim plays all instruments and vokills. Jim is best known for his work drumming on early INCANTATION recordings, Disciple of Mockery, Womb, and later Bloodstorm , Goreaphobia & Engorge albums. !!!
4 TRACKS OF KILLER DEATH METAL DONE THE PRIMITIVE WAY !!!!!!
COMES IN A SLEEVE TYPE PACKAGING !!!
TRACK LISTING:
1. BROKEN DISEASING OBLIVIOUS
2. DEMONS
3. THE PLEDGE OF THE DEAD
4. PREY