SHED THE SKIN (INCANTATION) WE OF SCORN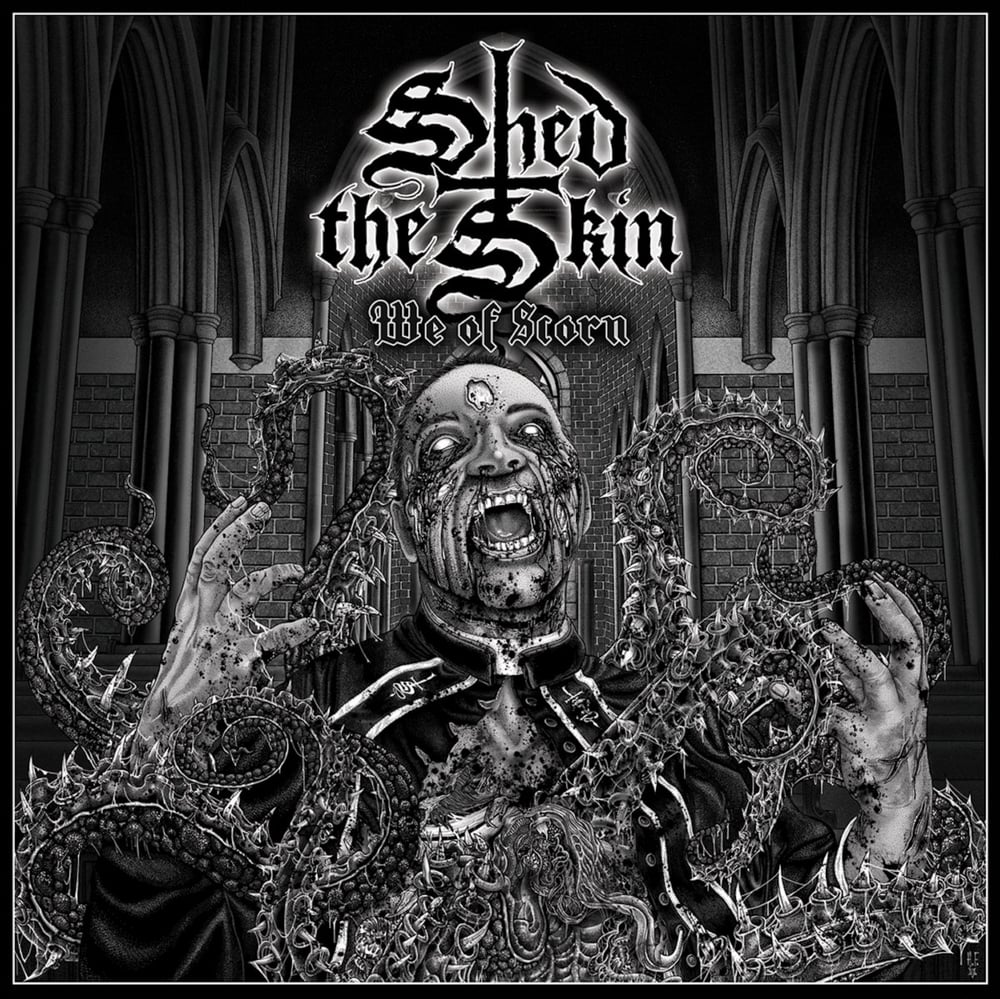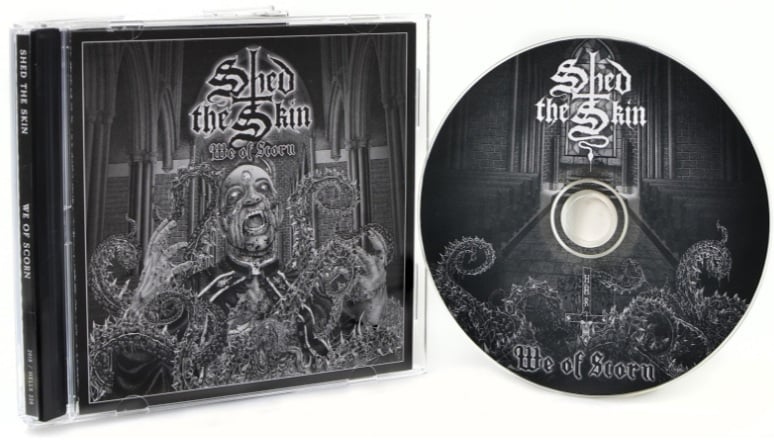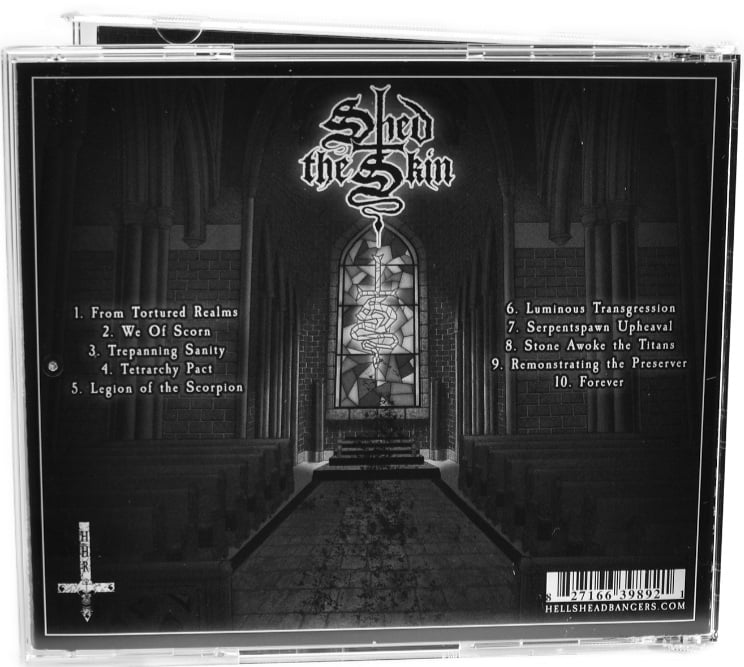 HELLS HEADBANGERS is proud to present SHED THE SKIN's highly anticipated second album, We of Scorn, on CD, and cassette tape formats.
It's been only two years since SHED THE SKIN's critically acclaimed debut album for HELLS HEADBANGERS, Harrowing Faith, but the Cleveland quartet have not been sitting idly by. Shows have been played, new songs have been written, and the well-oiled machine that is SHED THE SKIN has but only become more powerful. Of course, that "well-oiled machine" still includes a number of considerable scene veterans: Kyle Severn of INCANTATION on drums, Matt Sorg of Ringworm/Blood of Christ on guitars, Ash Thomas of VLADIMIRS and FAITHXTRACTOR on vocals, and Ed Stephens from Vindicator on bass. With all that combined experience, it's no surprise that Harrowing Faith sounded as massive as it does - but the follow-up is even more massive.