SHED THE SKIN (INCANTATION) THE FORBIDDEN ARTS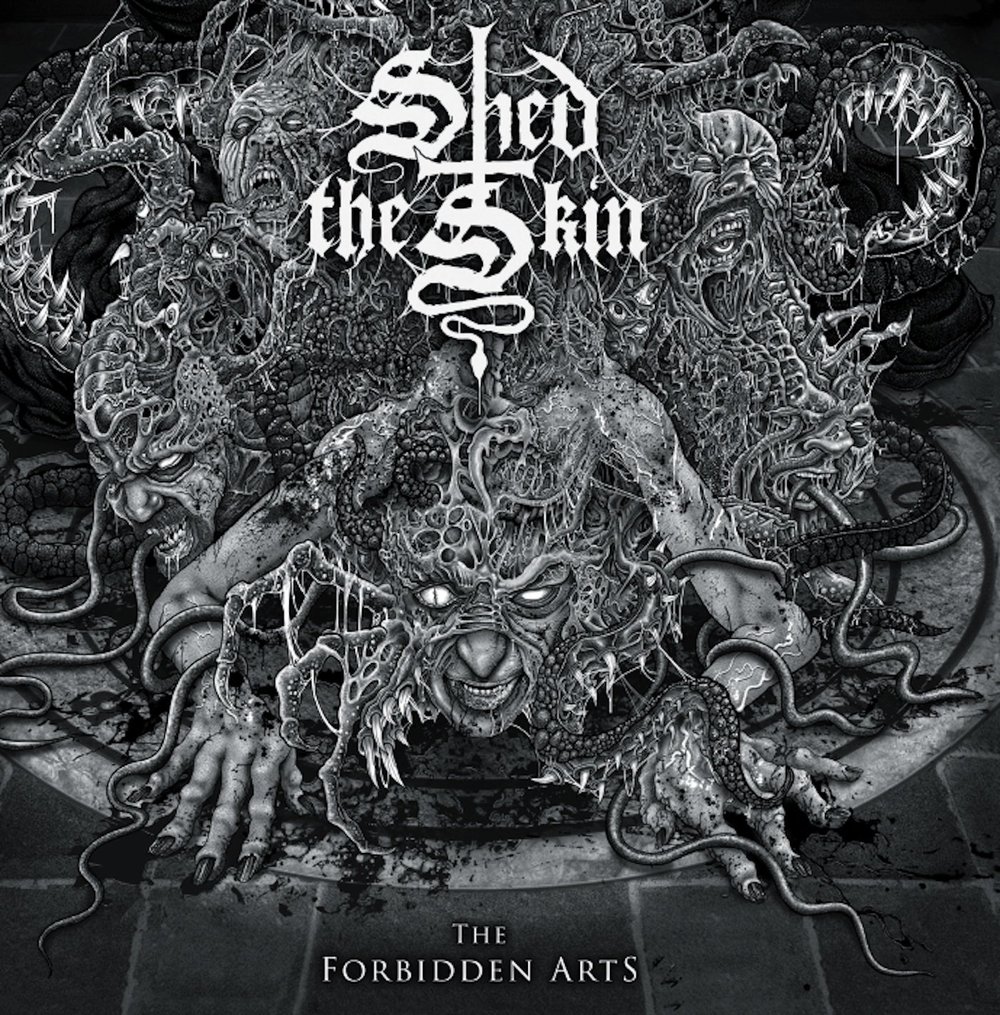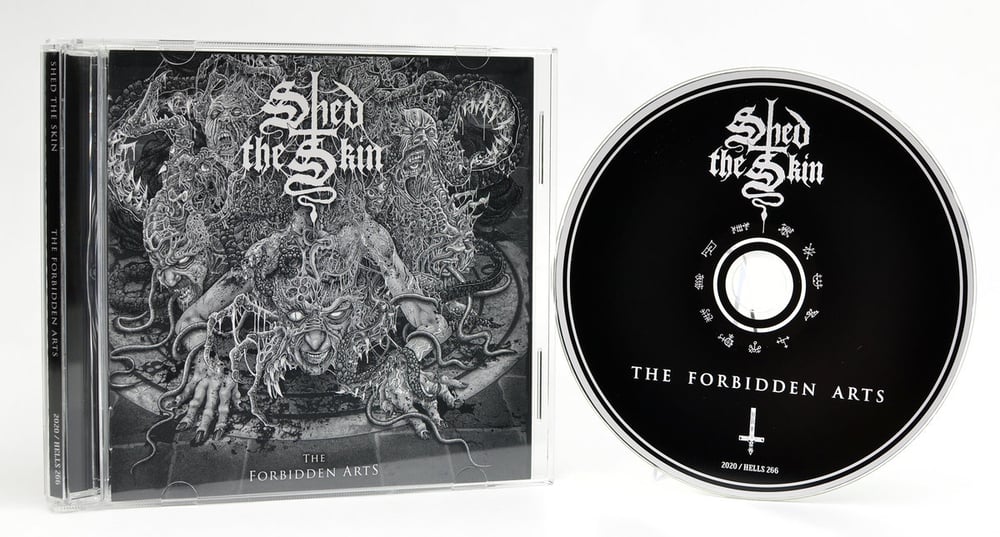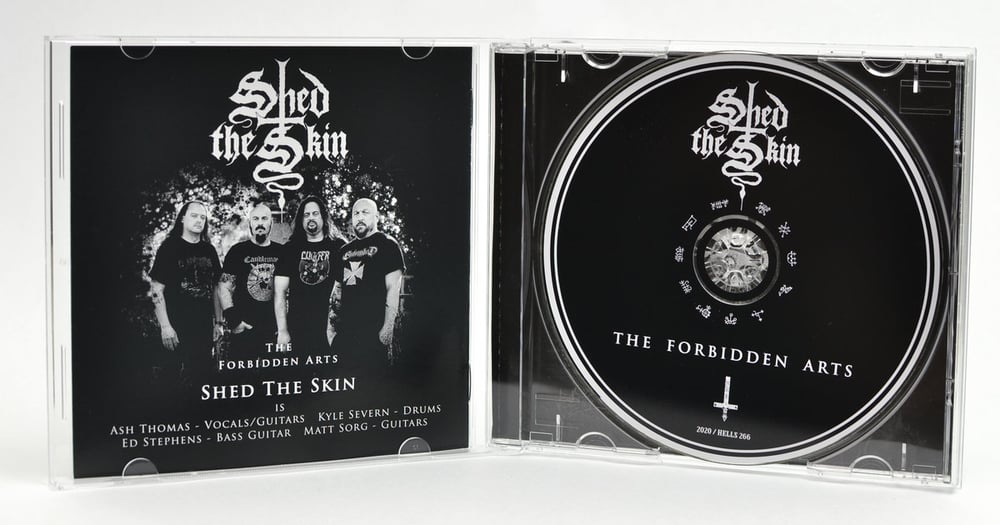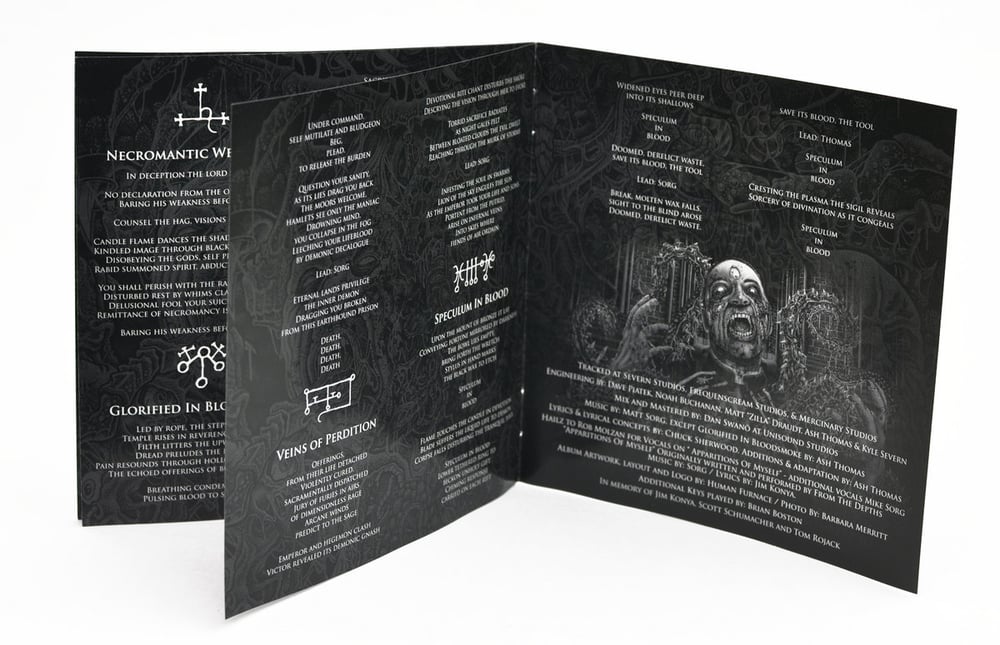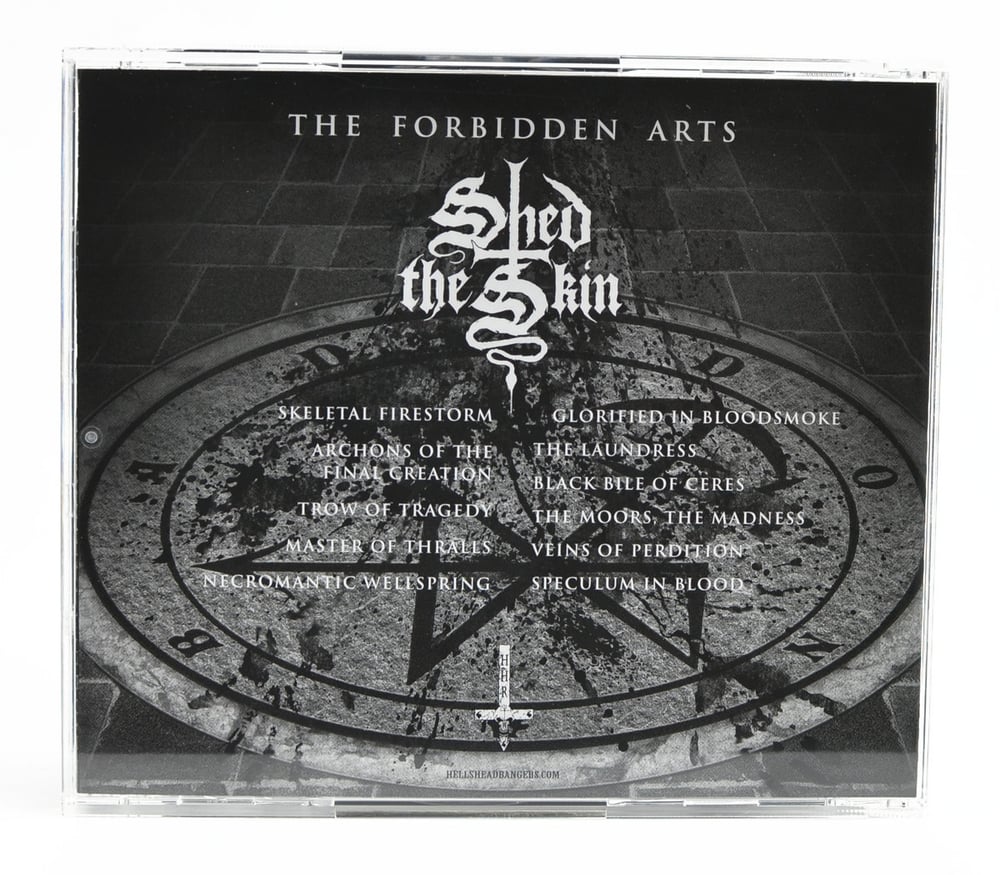 HELLS HEADBANGERS is proud to present SHED THE SKIN's highly anticipated third album, The Forbidden Arts, on CD and vinyl LP formats.
SHED THE SKIN is a Satanic old-school death metal juggernaut, created by scene pioneers Kyle Severn (Incantation, Acheron) and Matt Sorg (Ringworm, Blood of Christ). After playing a successful memorial show to fallen friend and bandmate Tom Rojack of ClevelandÕs own Blood of Christ, the seed was sown. Never forgetting TomÕs amazing talent, musicianship, and contributions to the Satanic metal of the early '90s, Matt and Kyle chose to renew that in SHED THE SKIN, aptly named after a Blood of Christ tune of the same.