SATANIC WARMASTER - AAMONGANDR 12" VINYL LP (limited variants remain)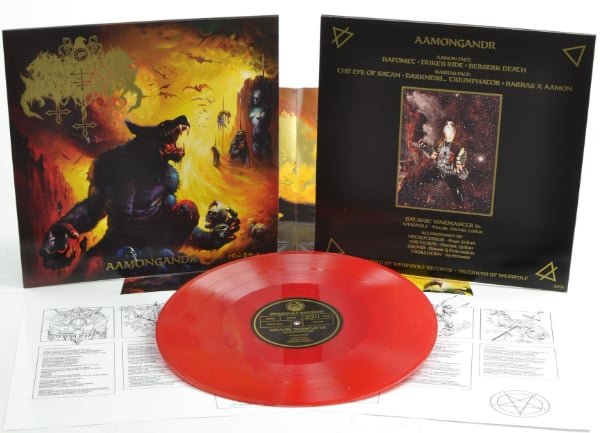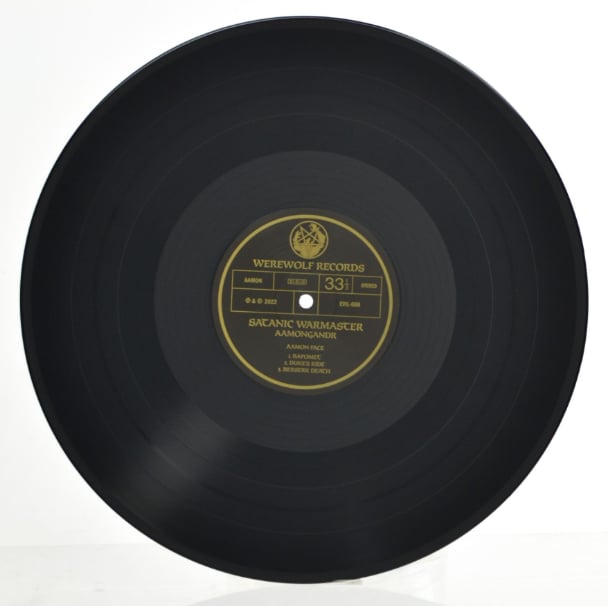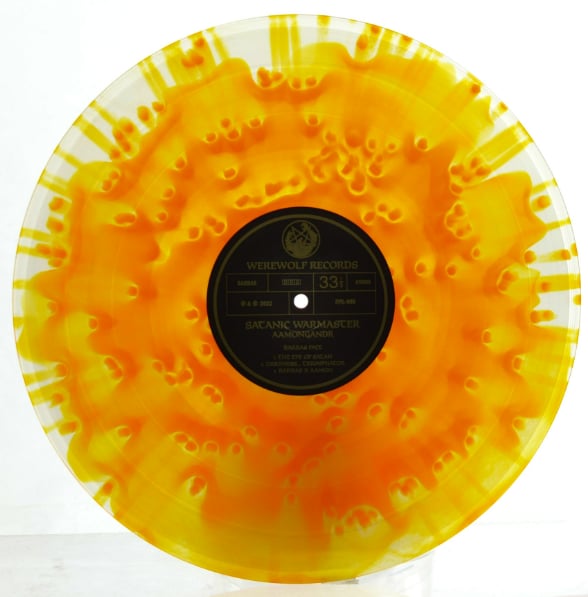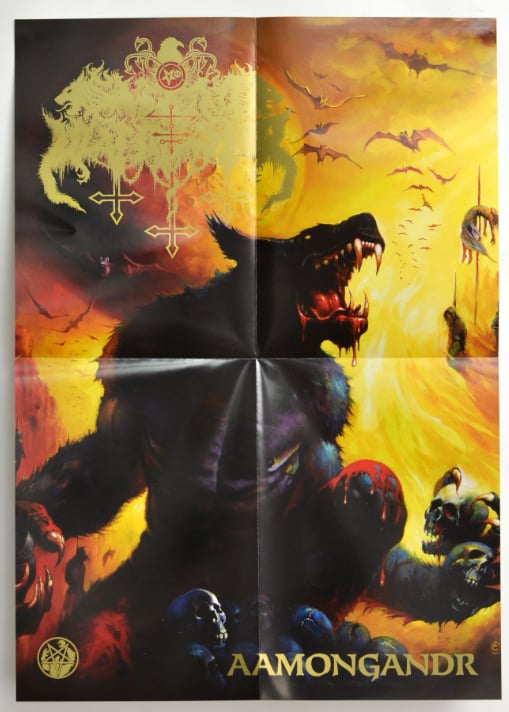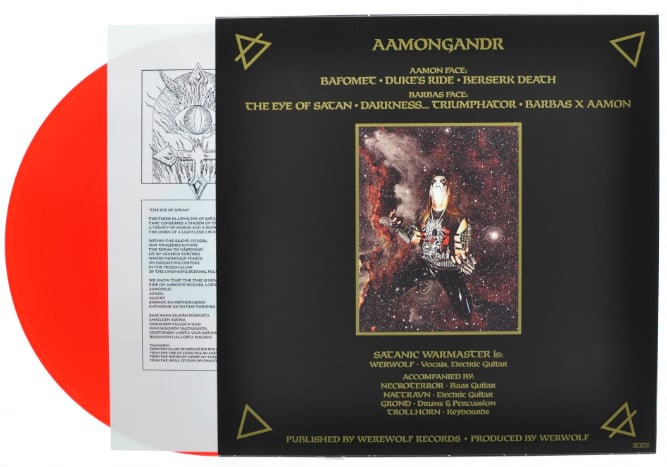 WEREWOLF RECORDS is proud to present SATANIC WARMASTER's long-awaited sixth album, Aamongandr, on CD, vinyl LP, and cassette tape formats.
LIMITED STOCK REMAIN AFTER THE HUGE PRE - ORDER SALES !!!!
SATANIC WARMASTER needs no introduction. Since the band's formation in 1998, founder Werwolf has prolifically - and provocatively - stoked fires that refuse to be quenched. A totally independent artist in all aspects, SATANIC WARMASTER has sold hundreds of thousands of albums internationally and played stages all across the world, from north to south and east to west. The band's black metal is devoutly traditional but eternally fruitful, standing as an immovable monument to the purest and proudest foundations of the artform. As such, SATANIC WARMASTER is hated and loved with equally strong passion, with those naysayers only feeding that fire with falsehoods and gross misconceptions. There is no middle ground: no apologies, and no surrender.