SACROCURSE - GNOSTIC HOLOCAUST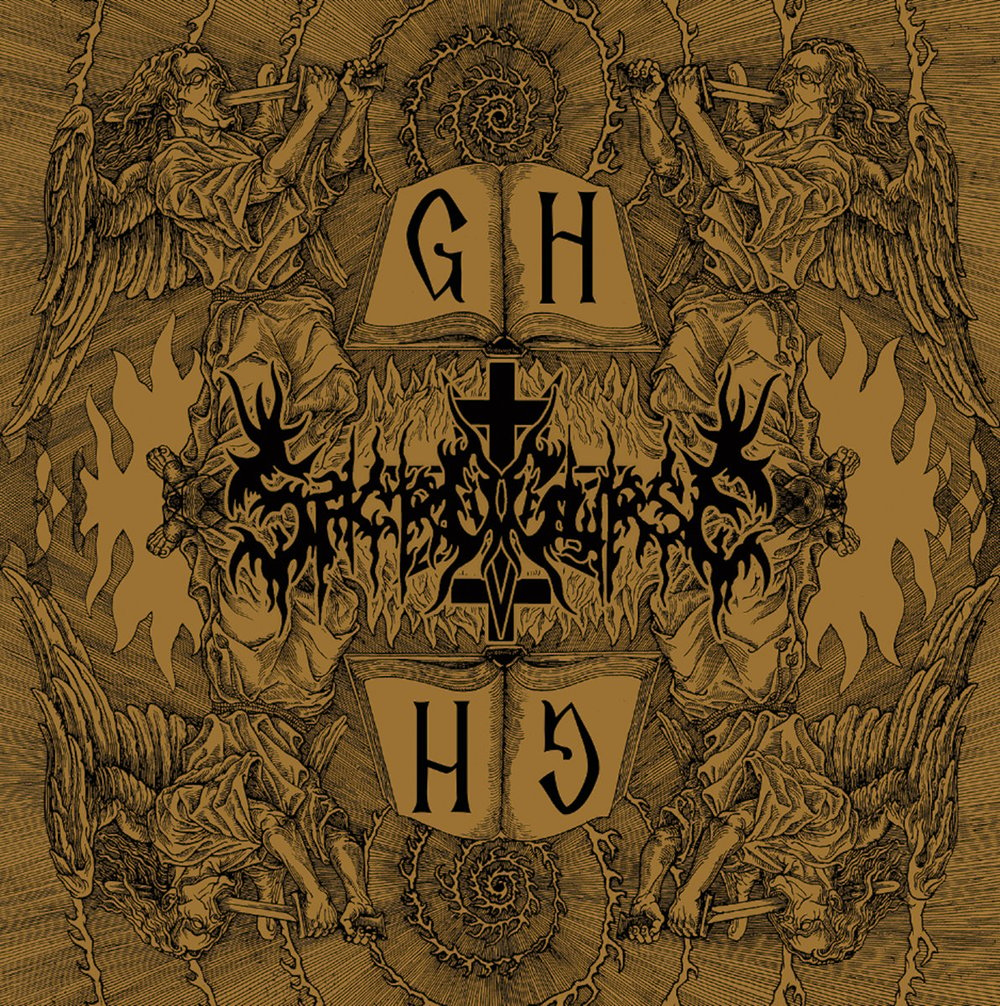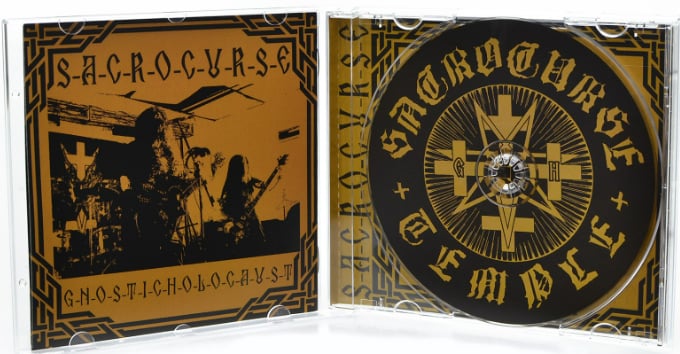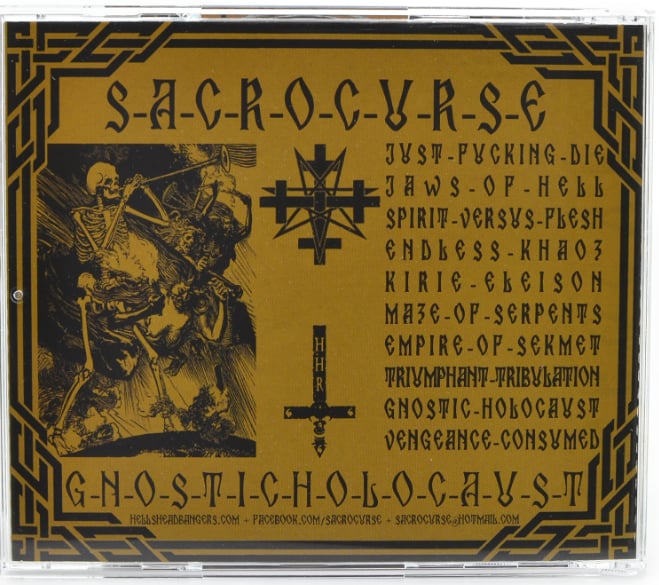 HELLS HEADBANGERS is proud to present SACROCURSE's highly anticipated second album, Gnostic Holocaust, on CD format.
Gnostic Holocaust sees SACROCURSE going from strength to strength and reaping their most ravenous whirlwind yet. Whereas the Destroying Angels EP introduced the live lineup that's been in place for a couple years now, Gnostic Holocaust is the first full-length display of the band's true power and potency. Here, SACROCURSE take all their original rudiments - bestial propulsion, immediately memorable songwriting, and mind-melted solos - and adds even more insanity and ritualism, more red-eyed and rabid than ever. It's quintessential South American-style black/death witchery, but given a dosage of Ross Bay-steeped sturm und drang. What's more, while the power-trio are just as apt to blast away at dangerous speeds, there's expert pacing in their down-tempo death-marches, giving further iron-fisted thrust to what is truly a Gnostic Holocaust. Fan the flames of zealotry and prepare for SACROCURSE's Gnostic Holocaust!