PROFANATICA - DISGUSTING BLASPHEMIES AGAINST GOD ( 2 CD DIGIPAK )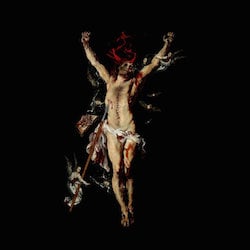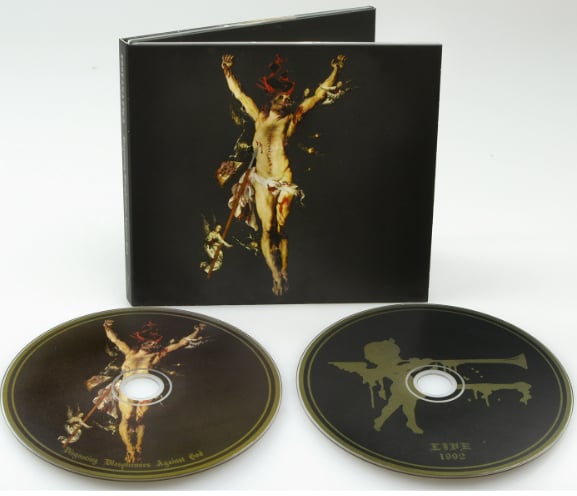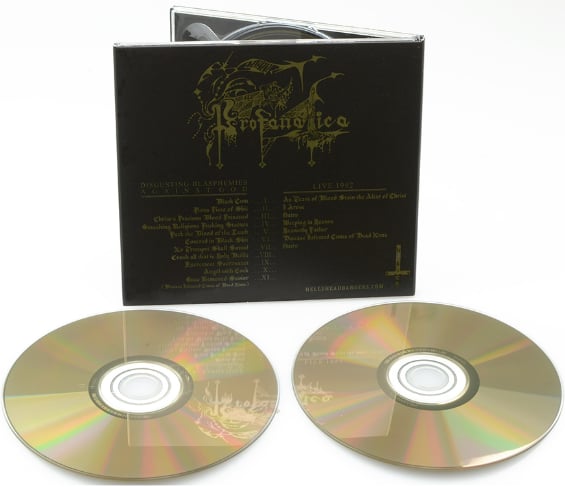 Their 2010 album now re-issued as a GOLD DISC in a noble digipak with a bonus live disc from 1992. Also includes Once Removed Savior (Disease Infested Cunts Of Dead Nuns), previously only available on the vinyl LP.
One of 2010's most highly anticipated black metal records, "Disgusting Blasphemies Against God" cements PROFANATICA's position as true legends of extreme Black Metal. The original purveyors of bleeding-raw barbarity and mesmerizing filth, unleash filthy black shit across the album's ten rituals of desecration & destruction, truly becoming "Disgusting Blasphemies Against God." Whereas some listeners felt their preceding record was a bit too "clean," PROFANATICA render DBAG in its foulest, most unclean form... unrepentant & unholy, its hymns embrace the characteristic Profanatica Sound and new avenues of sonic degradation. RECOMMENDED FOR MANIACS OF: blood, blasphemy, desecration, perversion... TRUE PROFANE BLACK METAL BARBARISM!