HAVOHEJ (PROFANATICA) - BLACK PERVERSION (CASSETTE TAPE)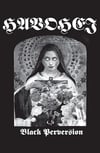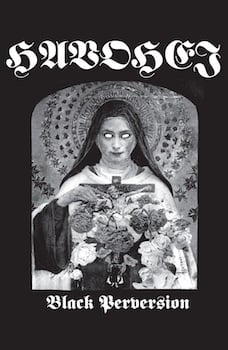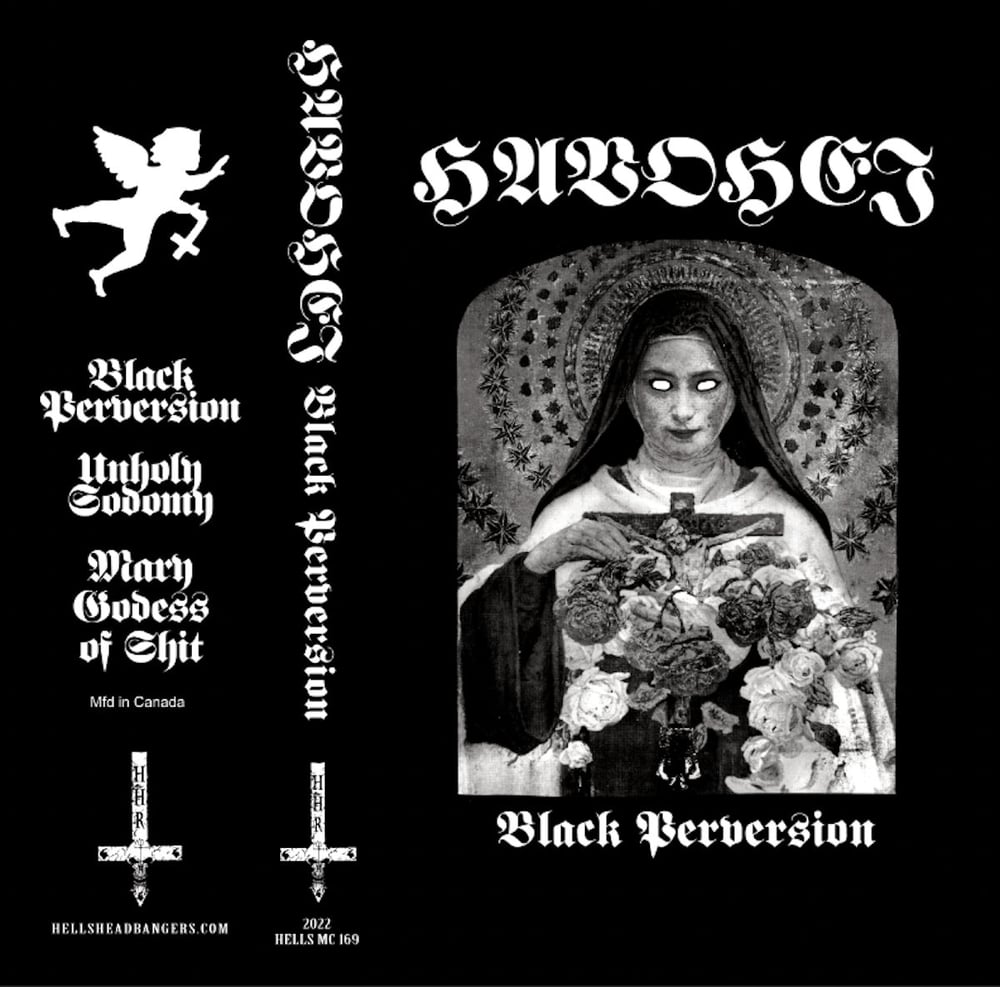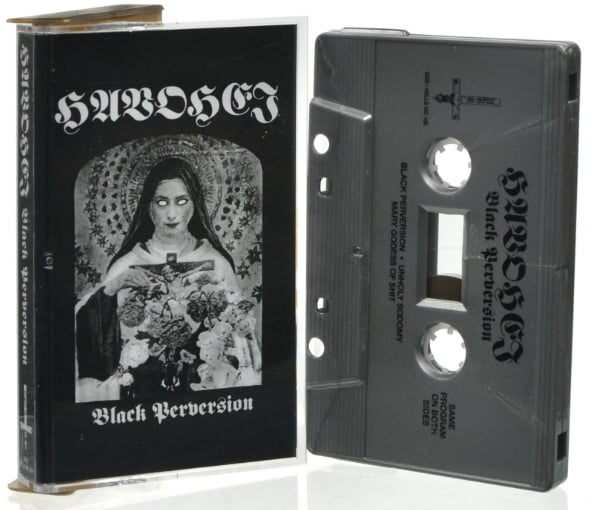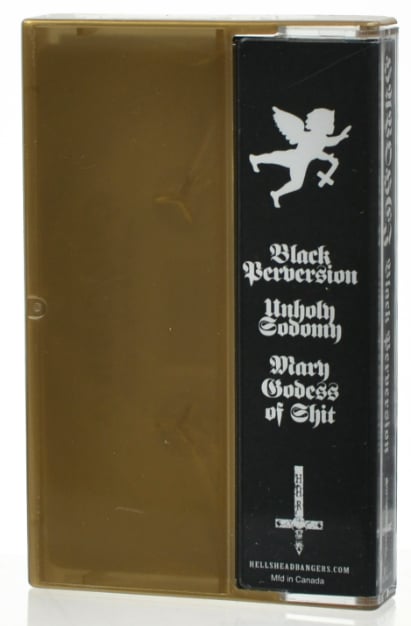 HELLS HEADBANGERS is proud to reissue HAVOHEJ's legendary Black Perversion EP on 12" vinyl (OUT LATER) and cassette tape formats.
Professionally manufactured cassettes with black print on silver shells, no home-dubbed junk. Only 300 copies pressed. Vinyl reissue out in 2023
Originally released in 1994, Black Perversion was the third recording of USBM pioneers HAVOHEJ following two releases the year before, the landmark Dethrone the Son of God album and even-more-primal Unholy Darkness and Impurity EP. However, whereas the former record largely comprised PROFANATICA material – that band having disbanded just prior to HAVOHEJ forming from its ashes – and the latter offering a more unorthodox barbarity, with Black Perversion did sole visionary Paul Ledney create an utterly uncompromising and unorthodox style of black metal that, at times, took out the "metal" entirely and simply went BLACK.