PERDITION TEMPLE - MERCILESS UPHEAVAL (VINYL w/ POSTER)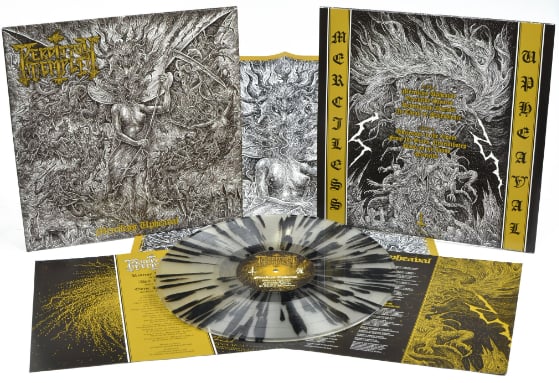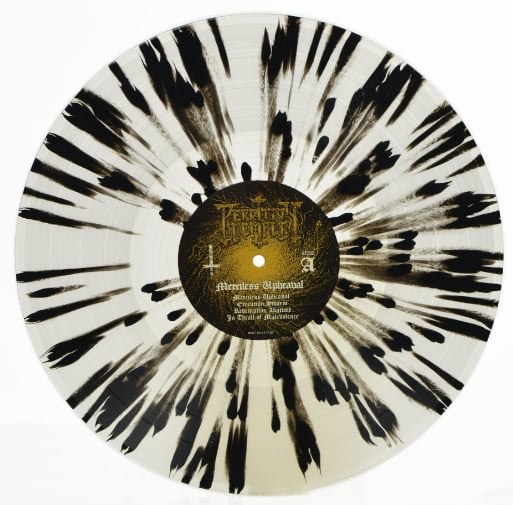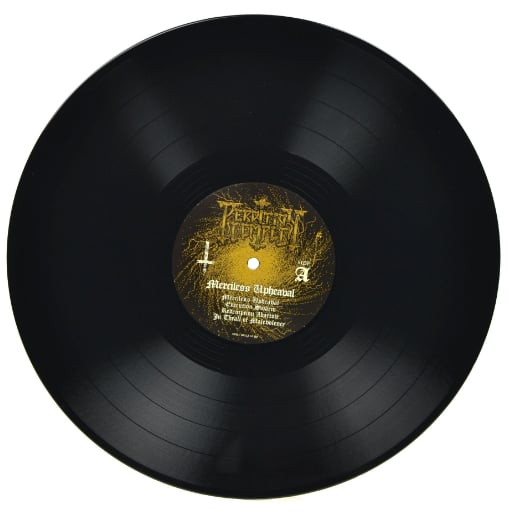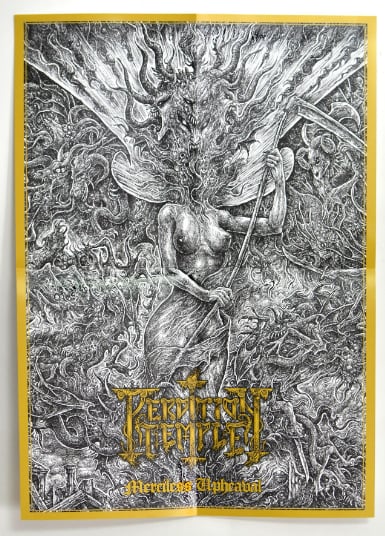 HELLS HEADBANGERS is proud to present a special full-length from PERDITION TEMPLE, Merciless Upheaval, on CD, vinyl LP, cassette & digital formats.
In 2020, PERDITION TEMPLE blasted back into the spotlight with Sacraments of Descension, the band's second album for HELLS HEADBANGERS (and third overall). While it had been five years since the release of a PERDITION TEMPLE full-length, the reinvigorated lineup - vocalist/guitarist Gene Palubicki (Angelcorpse, MALEFIC THRONE, BLASPHEMIC CRUELTY), bassist Alex Blume (Ares Kingdom, BLASPHEMIC CRUELTY), and drummer Ron Parmer (Malevolent Creation, Bloodmessiah, Brutality) - kept their trademark sound but made it unfathomably more feverish and finessed. Truly, power-trios didn't come more deadly than this! But, above all, the band's songwriting across Sacraments of Descension was stronger than ever, and the record rightfully reaped widespread acclaim.