NUNSLAUGHTER - THE DEVIL'S CONGERIES VOLUME 4 (TRIPLE CD w/ DVD)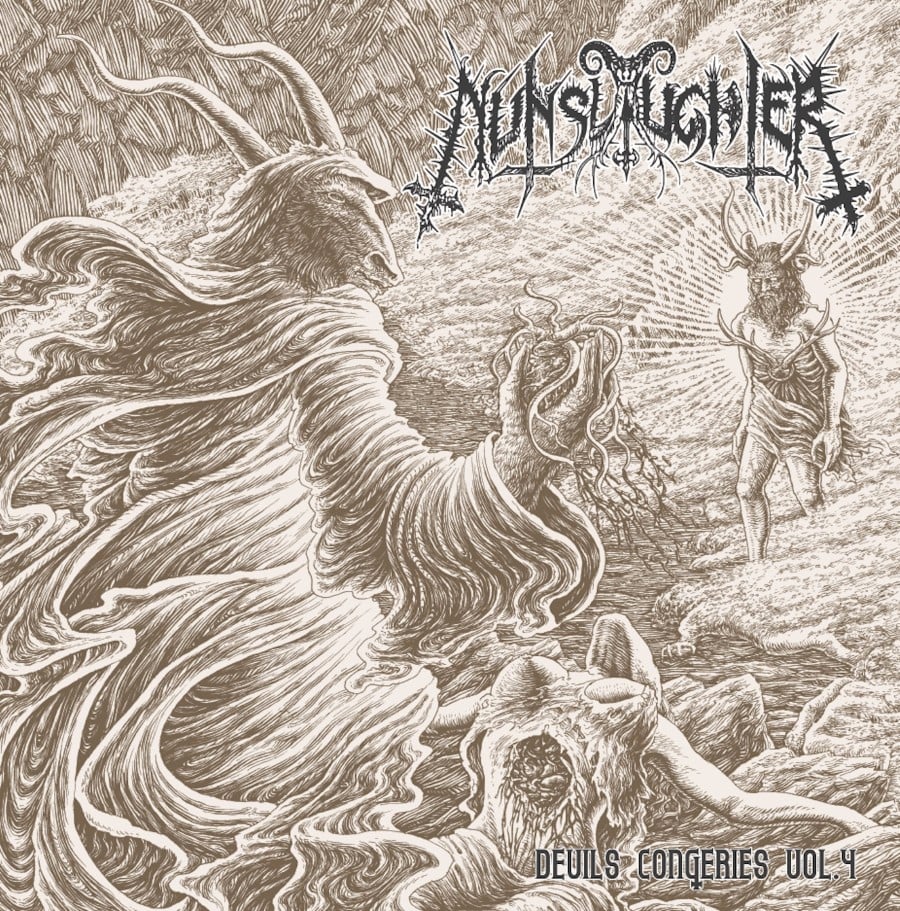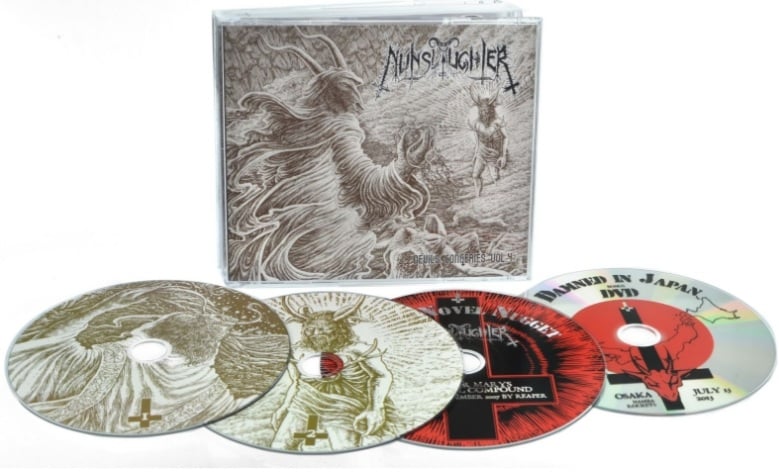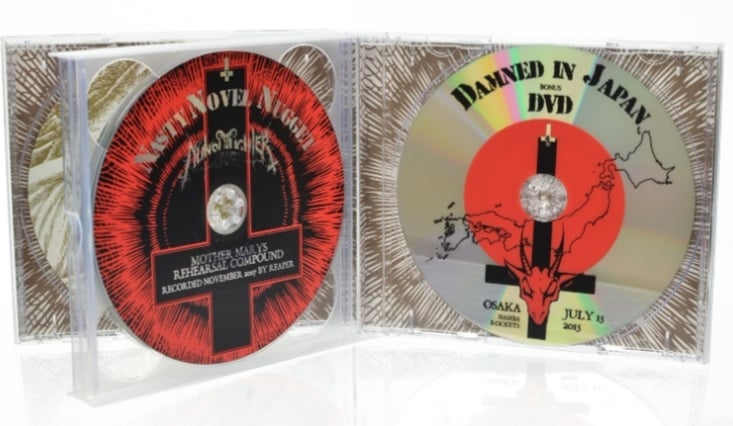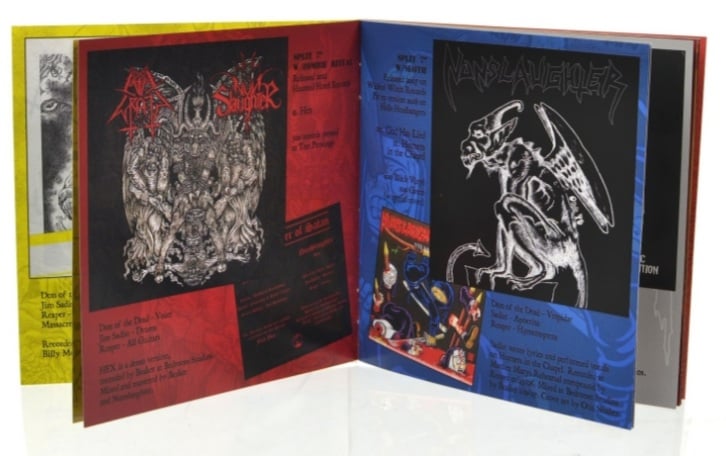 Once again, HELLS HEADBANGERS opens the vaults and collects NUNSLAUGHTER's most massive "The Devil's Congeries" yet: 11 split 7"s, two other 7" EPs, the Damned in Japan 7" boxset, the Novel Nasty Nugget LP, and even a reissue of the Damned in Japan DVD! Sure to boil the blood of the band's rabid, diehard fanbase, this latest The Devil's Congeries Vol. 4 will be released on a triple-CD with DVD and continues the series of eight exhaustive collections that will compile every single short-length NUNSLAUGHTER vinyl release - a band whose discography is bested number-wise only by Japan's Sabbat and Belgium's Agathocles.
NUNSLAUGHTER's best work is considered by many to be their EPs, and The Devil's Congeries Vol. 4 displays the band's trademark Devil Metal in all its diabolical 'n' dirty glory, collecting EPs and splits from 2006-2010: splits with Destructor, Unholy Grave, Syphilitic Vaginas, Zombie Ritual, Sloth, Goat Sodomy, Mutilated Messiah, Fetus Eaters, Radiolokator, and Evil Wrath as well as the Fuck That Cunt and Fathers of Fright EPs and the aforementioned Damned in Japan 7" boxset and Novel Nasty Nugget compilation LP. Adding to that rare inclusion of the Damned in Japan audio is a reissue of the Damned in Japan DVD, previously released by HELLS HEADBANGERS in 2008 but long out of print, which documents an Osaka show from 2005 where NUNSLAUGHTER were welcomed as reigning kings.
The double-LP vinyl version will feature all the split and EP material only. As usual, topped off by an elaborate booklet archiving each EP's cover artwork and pressing information, The Devil's Congeries Vol. 4 is mandatory metal worship!
DISC #1:
Split w/ Zombie Ritual 7" EP
Split w/ Goat Sodomy 7" EP
Split w/ Fetus Eaters 7" EP
Split w/ Radiolokator 7" EP
Split w/ Evil Wrath 7" EP
Split w/ Sloth 7" EP
Split w/ Unholy Grave 7" EP
Split w/ Destructor 7" EP
Split w/ Mutilated Messiah 7" EP
Split w/ Syphilitic Vaginas 7" EP
To Hell With... Cleveland 7" EP
Open Spulchre CD (Japanese Compilation)
Fuck that Cunt 7" EP
Fathers of Fight 7" EP
DISC #2:
Damned in Japan 7" Box Set
DISC #3:
Novel Nasty Nugget LP
DISC #4 (DVD):
Damned in Japan DVD reissue