NUNSLAUGHTER / CRUCIFIER - TRAFFICKING WITH THE DEVIL SPLIT 7"ep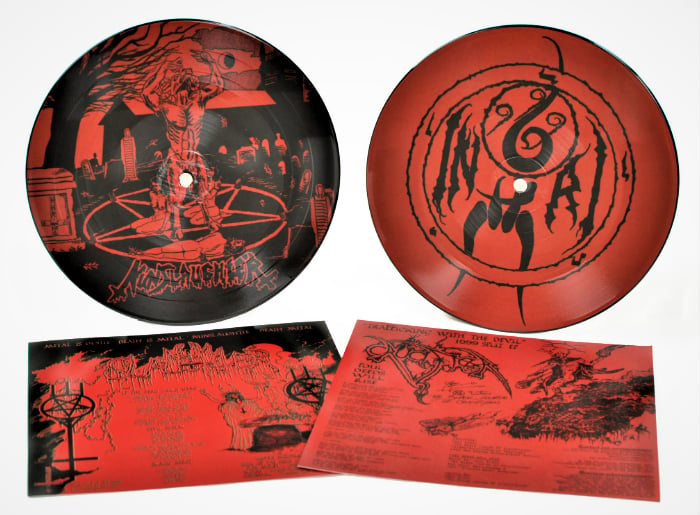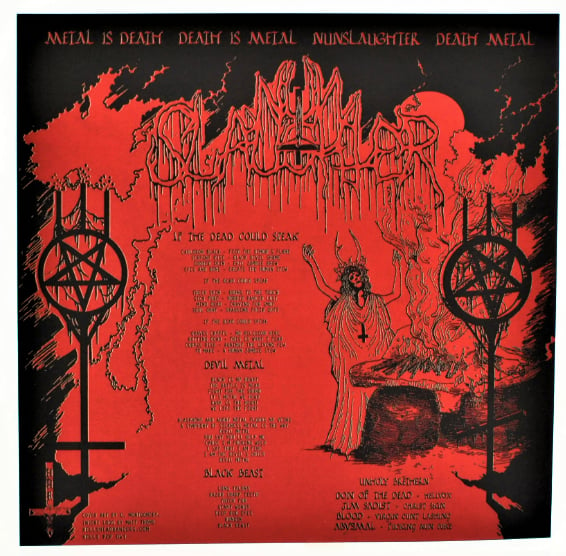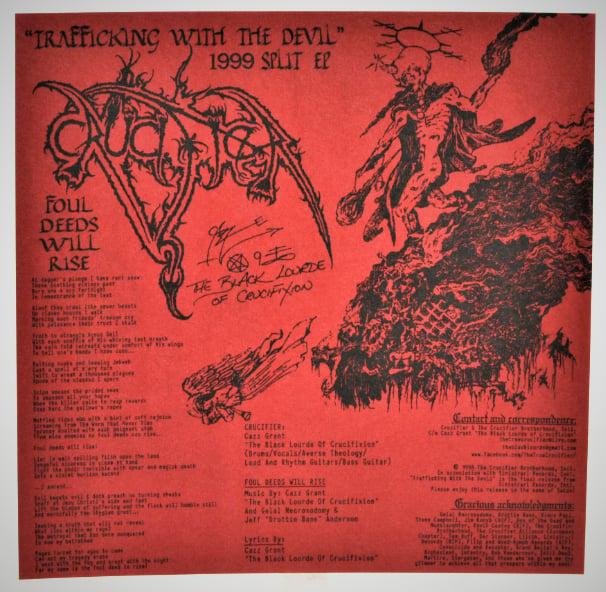 HELLS HEADBANGERS is proud to reissue, for the first time ever on picture disc 7" vinyl, Trafficking With the Devil, the split EP between Devil Metal legends NUNSLAUGHTER and American black/death hooligans CRUCIFIER.
Originally released in 1998 on the infamous Sinistrari Records, this 13-minute blast from the past features three exclusive songs from NUNSLAUGHTER on the A-side and one six-minute track from CRUCIFIER on the flip. Of NUNSLAUGHTER's contribution, their three tracks here - "If the Dead Could Speak," "Black Beast," and of course "Death Metal" - have long since entered the canon of CLASSIC. Equally blasphemous and antagonistic, CRUFICIER's "Foul Deeds Will Rise" is indeed aptly titled and was the last recording before the band's cult debut album, Stronger Than Passing Time, in 2003. Begin Trafficking With the Devil again…or for the first time!