NECROPHAGIA - SEASON OF THE DEAD (DIGI BOOK)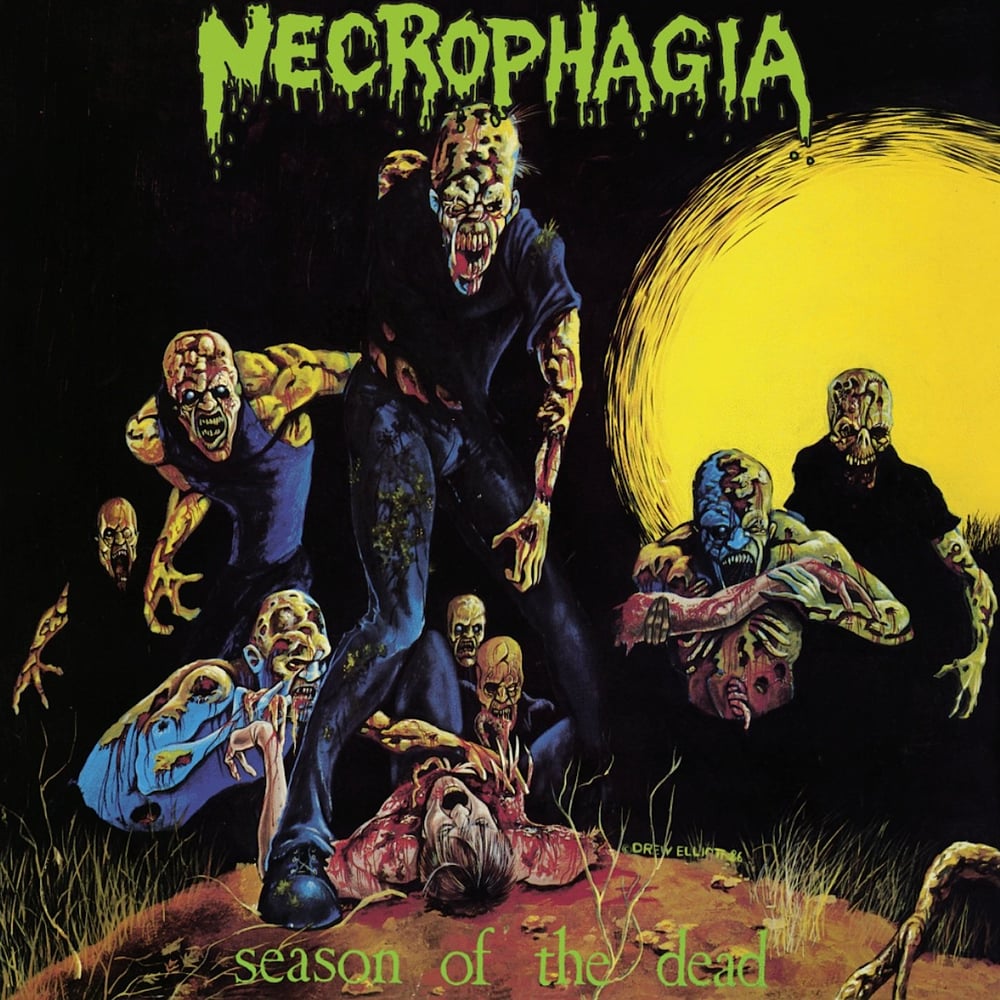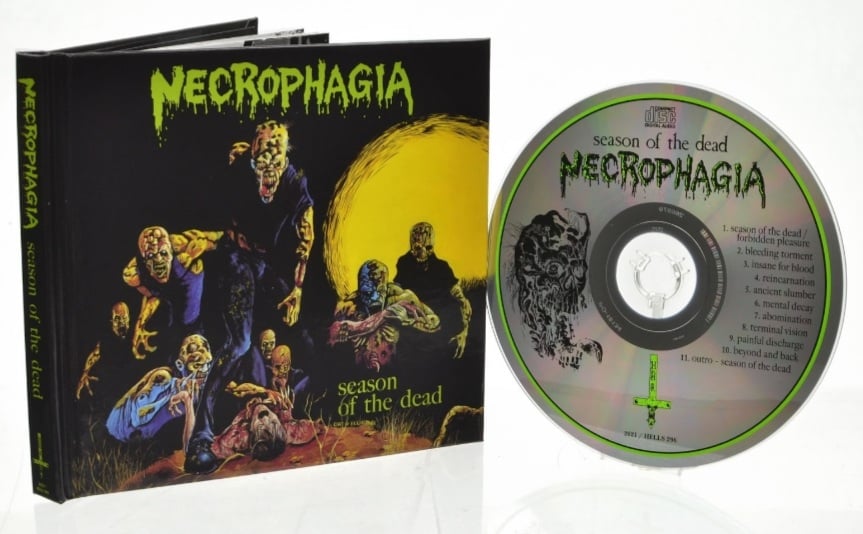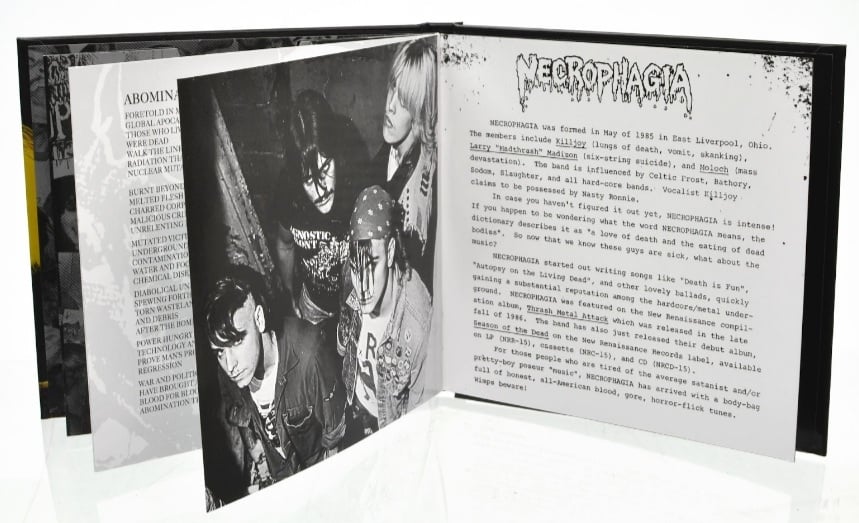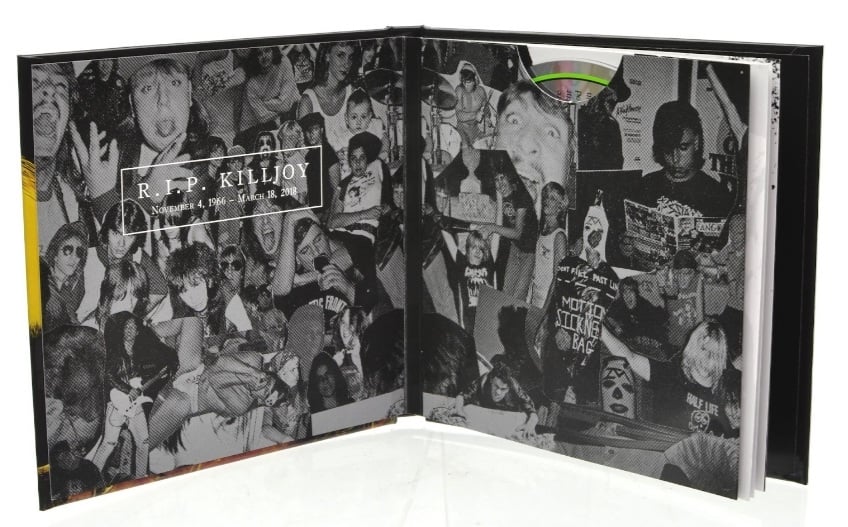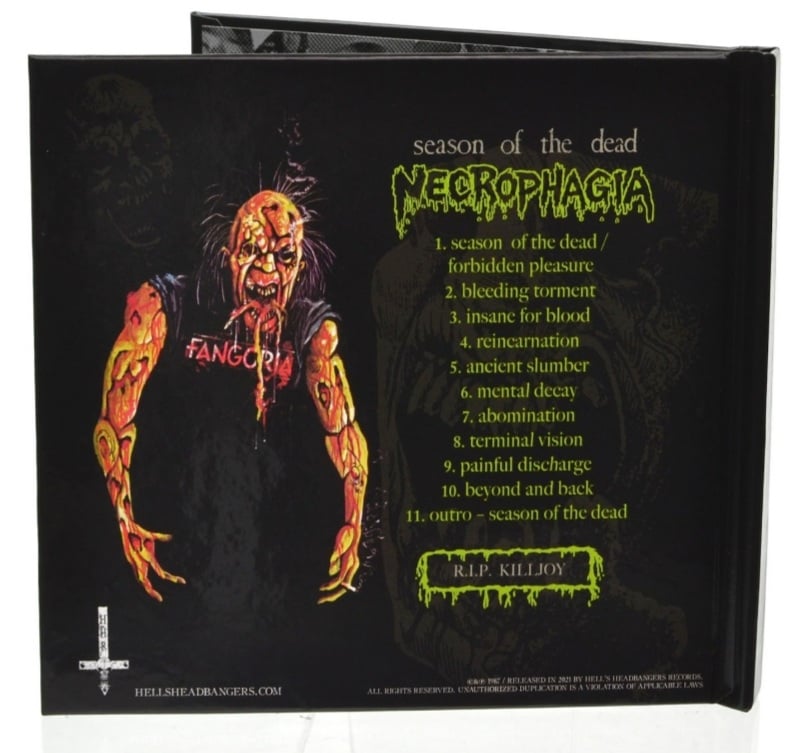 NECROPHAGIA's classic debut album, Season of the Dead, on digibook CD format.
Originally released in 1987 via the cult New Renaissance Records, NECROPHAGIA's Season of the Dead was unparalleled for its time. While the band had recorded a half-dozen demos between 1984 and 1986, nearly all of Season of the Dead comprised newly written songs, and they reflected a much darker – and much more seriously horrific – nature, aided in no small part by the warm 'n' thicker production, which mangles the mind as much as it batters the body. Truly, there's a lurking dread coursing through each of these 10 tracks, all nightmarish paths into the beyond. It's undoubtedly death metal, but led by the ghoulish throat of founding frontman Killjoy, Season of the Dead takes on a uniquely supernatural aspect that's as fresh today as it was completely alien over 30 years ago.