NAPALM DEATH - AS THE MACHINE GRINDS ON - DEMOS AND EARLY WORKS (1984 - 1988) 2CD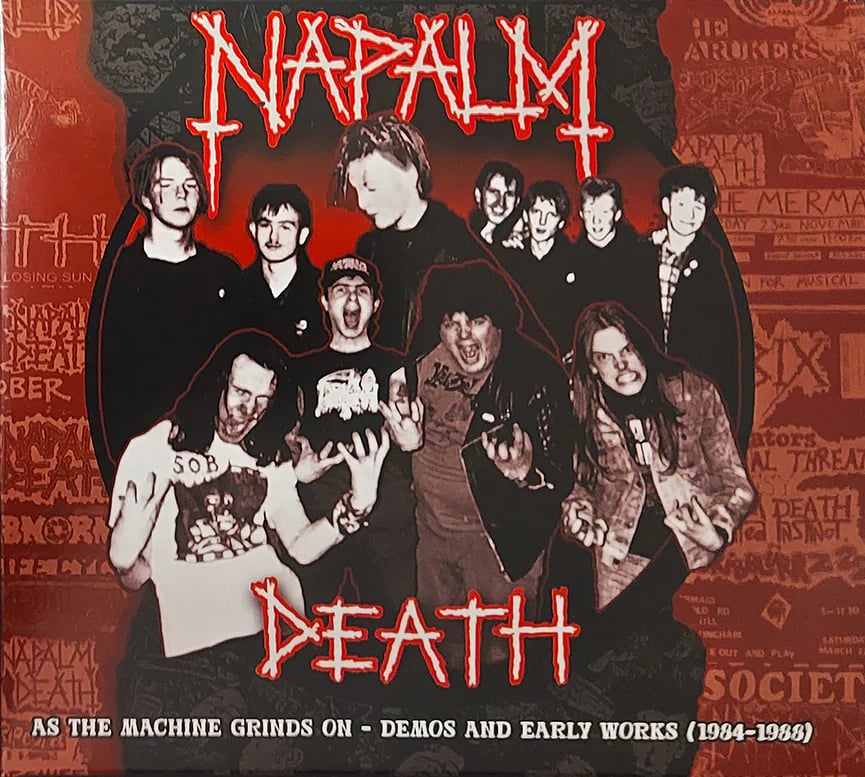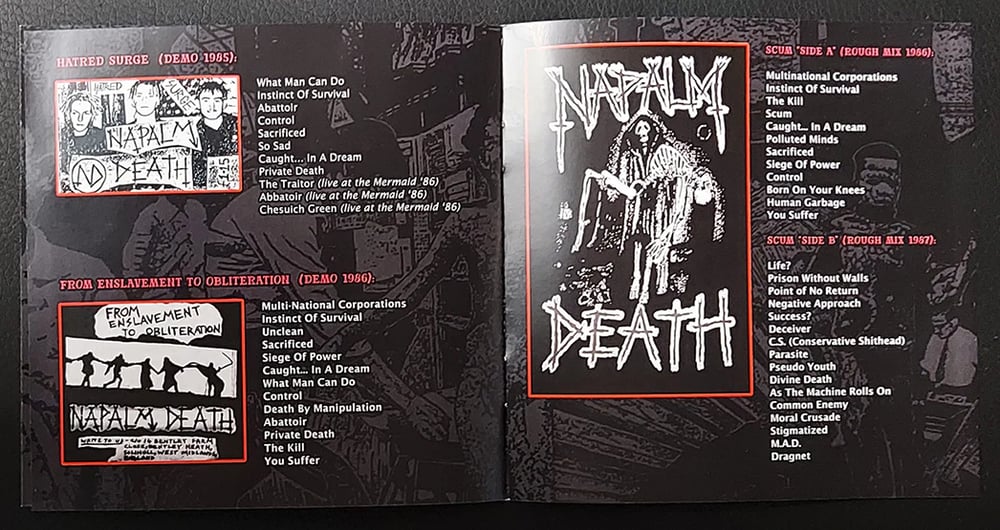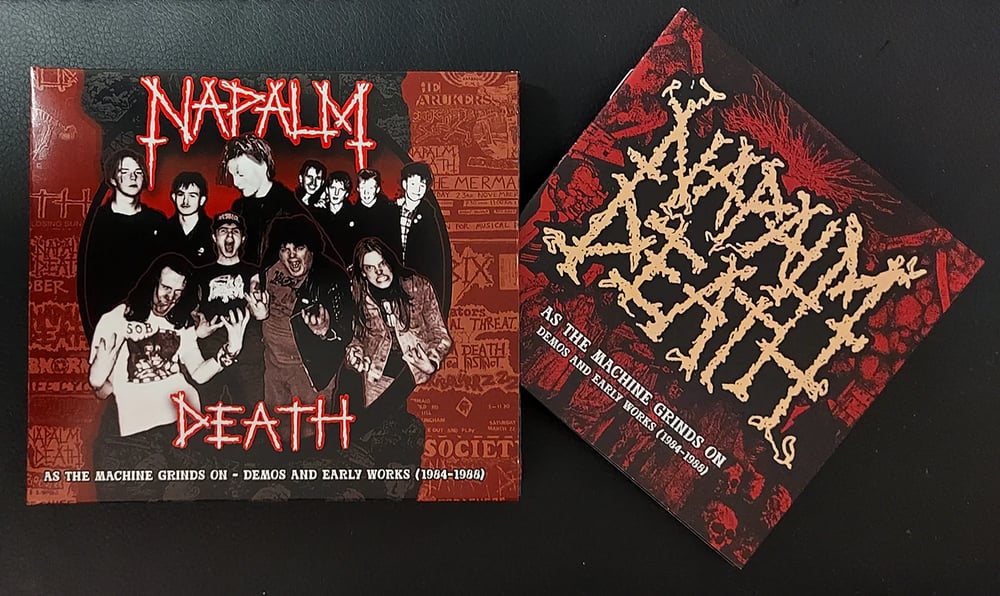 The group that started as an anarchist punk band and ended becoming the creators of Grindcore genre!
A compilation of their first two official demo tapes «Hatred Surge» and «From Enslavement To Obliteration» as well as the rough mixes from their debut album «Scum».
PLUS bonus material: includes the two track participation in the 1984 «Bullshit
Detector Vol. 3» compilation as well as a leaked rehearsal tape from 1988
Includes Booklet with the full story.
Limited edition!
TRACKLIST
DISC 1
HATRED SURGE (DEMO 1985)
FROM ENSLAVEMENT TO OBLITERATION (DEMO 1986)
DISC 2
SCUM "SIDE A" (ROUGH MIX 1986)
SCUM "SIDE B" (ROUGH MIX 1987)
REHARSAL'88 (REHARSAL TAPE 1988)
V. A. / BULLSHIT DETECTOR VOLUME 3 (COMPILATION 1984)
Total of 65 songs!
Condition: Factory sealed.