MEGADETH - THE BIRTH OF VIC RATTLEHEAD 12" DOUBLE LP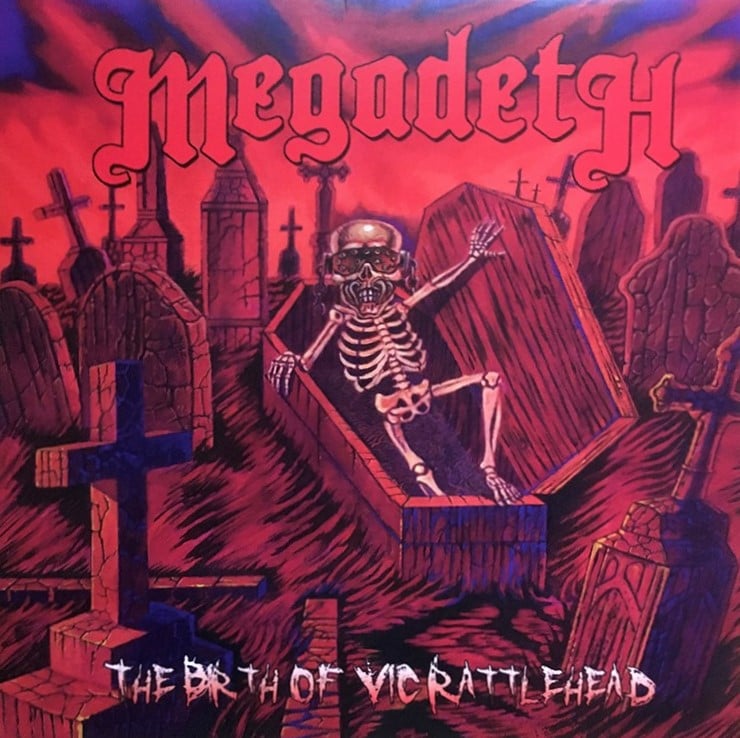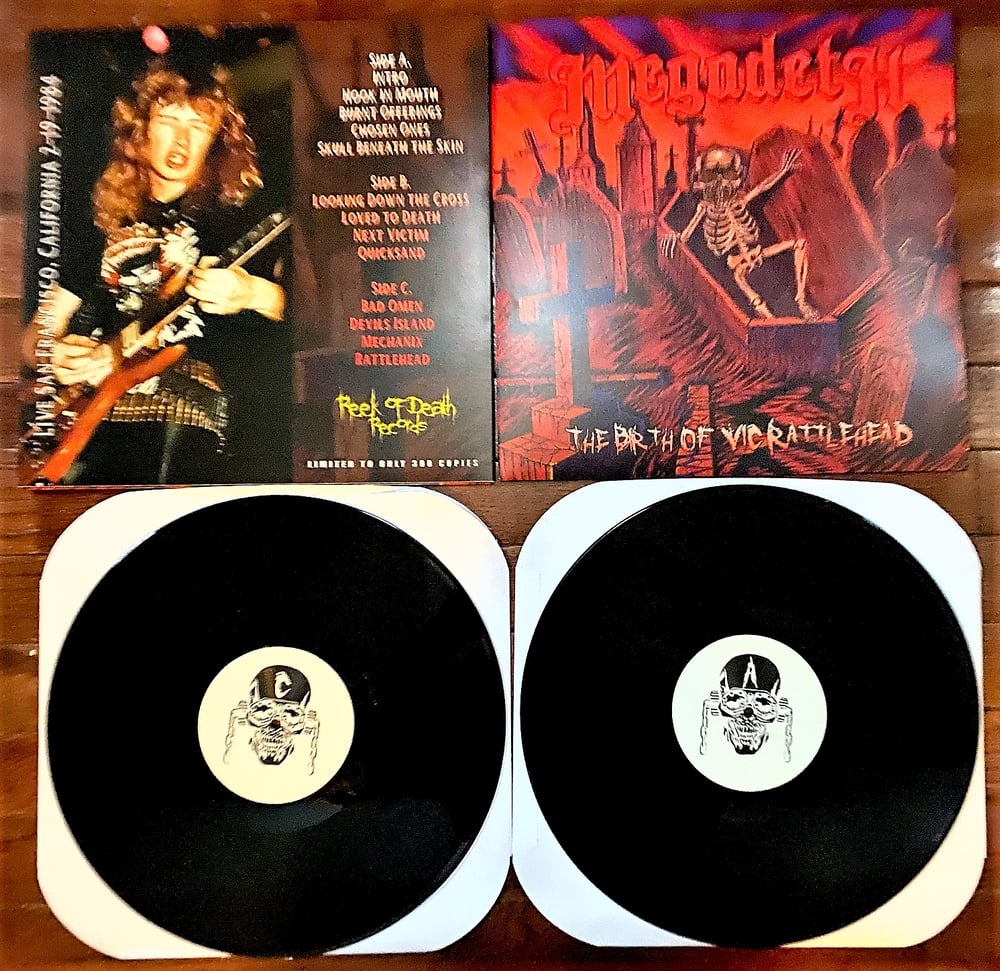 (PLEASE USE DOUBLE LP / GATEFOLD FOR SHIPPING OPTION)
Very early recording even before the debut album was out Live San Francisco, California 2-19-1984. Contains unreleased songs not on any album a piece of metal history right here.
Exclusive cover art only found on this release, Only 300x Black vinyl pressed for worldwide!!!
LIMITED STOCK !!!!!! ACT FAST !!! MAY NOT BE ABLE TO OBTAIN THIS AGAIN !!
Side A.
Intro
Hook in Mouth
Burnt Offerings
Chosen Ones
Skull Beneath the Skin
Side B.
Looking Down the Cross
Loved to Death
Next Victim
Quicksand
Side C.
Bad Omen
Devils Island
Mechanix
Rattlehead