MEDIEVAL DEMON - BLACK COVEN (12"LP on WHITE VINYL)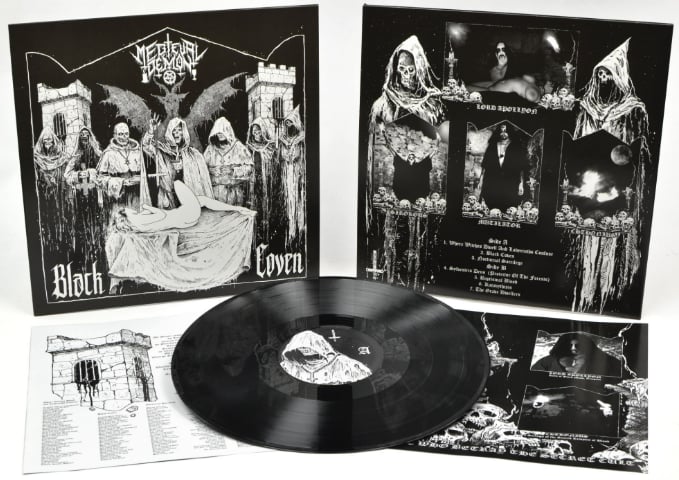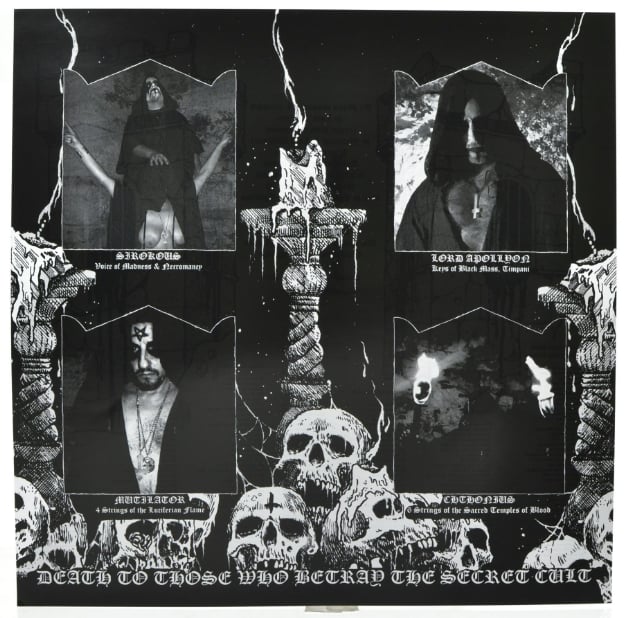 200 copies on black vinyl, 100 copies on white vinyl. Comes with a lyrics insert.
HELLS HEADBANGERS is proud to present MEDIEVAL DEMON's highly anticipated fourth album, Black Coven, on CD and vinyl LP formats.
By now, MEDIEVAL DEMON should require little introduction. Formed in that fateful year of 1993, MEDIEVAL DEMON remained one of the cultest entities of the immortal Greek black metal scene, releasing a handful of demos during the mid '90s and then their lost-classic debut album, Demonolatria, in 1998. Not long after, the band receded into the shadows, in vampiric slumber, until awakening from the crypt in 2018 with the majestic comeback album, Medieval Necromancy, through longtime fans HELLS HEADBANGERS, followed two years later by the equally acclaimed Arcadian Witchcraft.