MAYHEM - DEATH REHEARSAL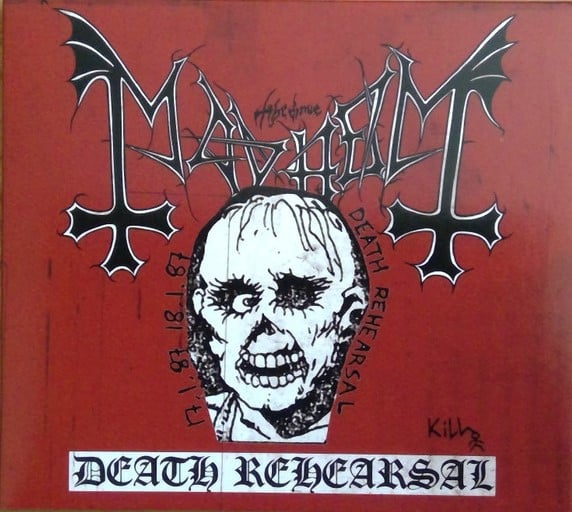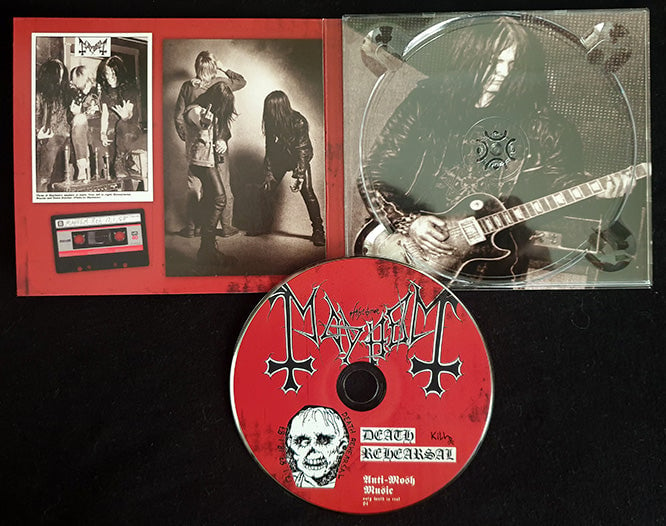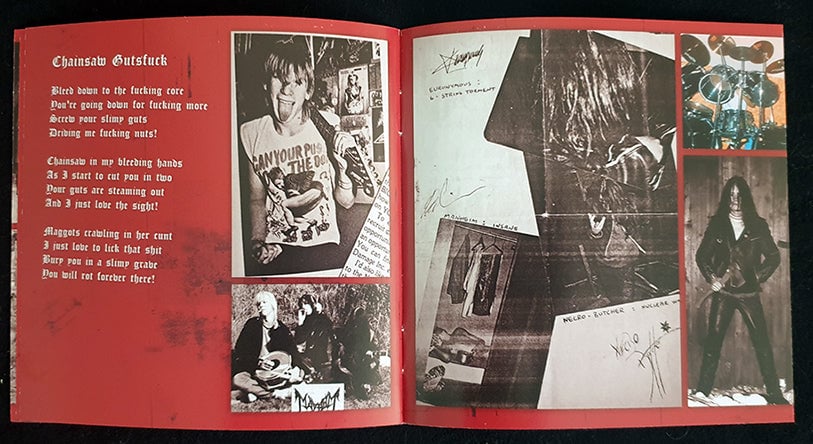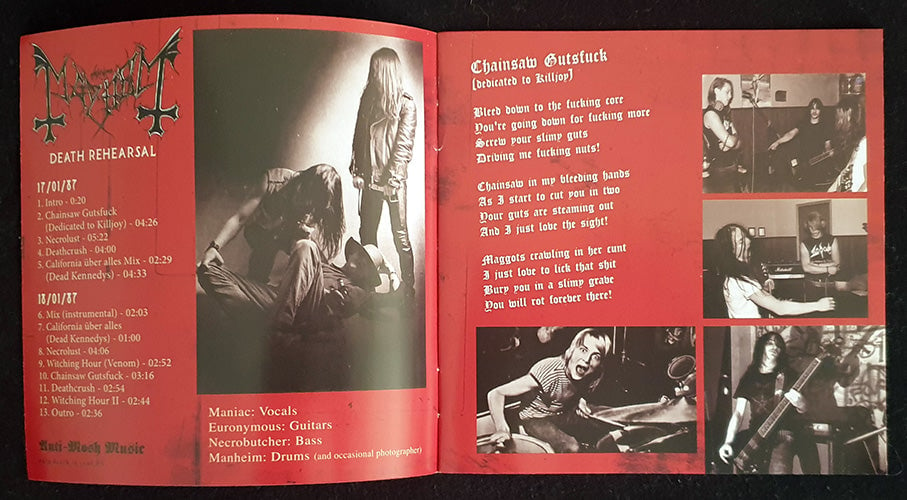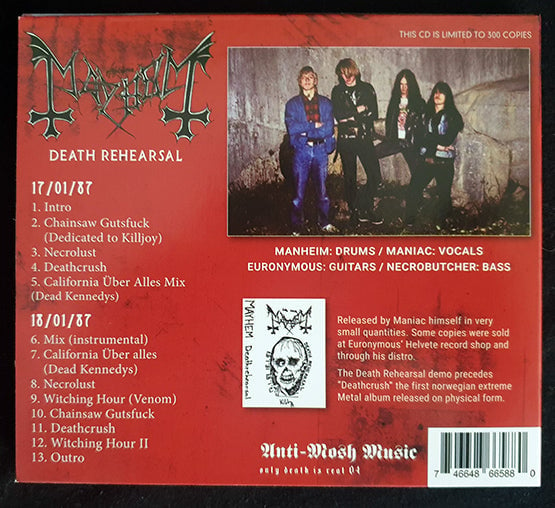 The demo that precedes the infamous Deathcrush
Released by Maniac himself in very small quantities. Some copies were sold at Euronymous' Helvete record shop and through his distro. The «Death Rehearsal» demo came just before the recording of Deathcrush the first Norwegian extreme Metal album released on physical form.
Comes with 12 page booklet with many photos of the time!
LIMITED TO 300 COPIES WORLDWIDE!!