LETHAL PRESENCE - UNHOLY ALLIANCE LP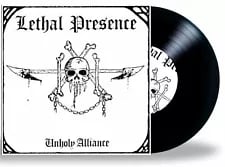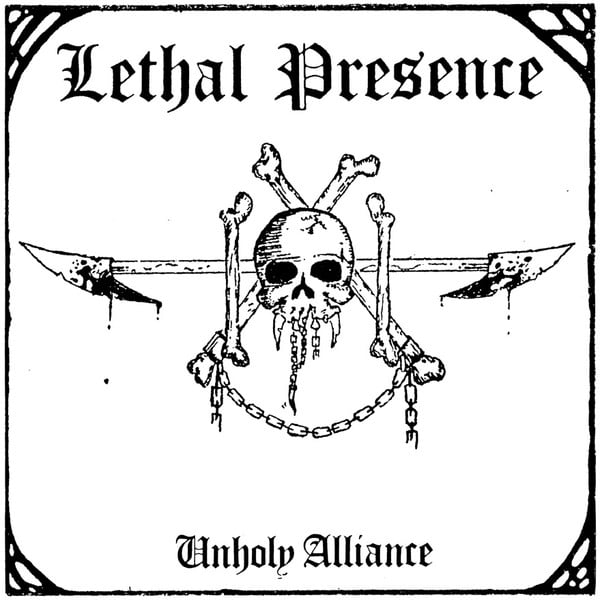 VINYL VERSION OF THIS KILLER RELEASE !!!
IT WAS RELEASED AS 400 COPIES ON BLACK VINYL AND 100 COPIES ON WHITE VINYL !!!
350 GRAM CARDBOARD JACKET AND 4 PAGE INSERT !!
THESE ARE THE LAST COPIES OF THE BLACK VINYL VERSION FROM THE LABEL!!! WHITE VINYL VERSION LONG SOLD OUT FROM THE LABEL TOO.
WE WILL NOT BE ABLE TO GET THESE AGAIN !!! SO BAD LUCK IF YOU MISS OUT !! YOU WILL JUST HAVE TO DIE !!!