INCANTATION / BLOOD SPLIT 7"ep (limited stock)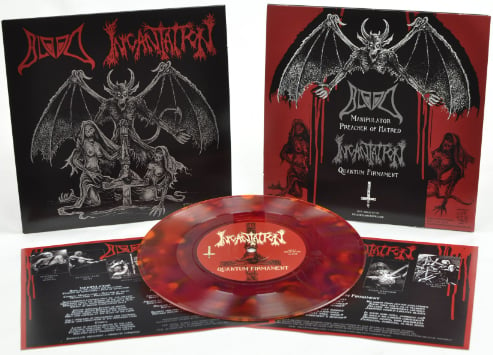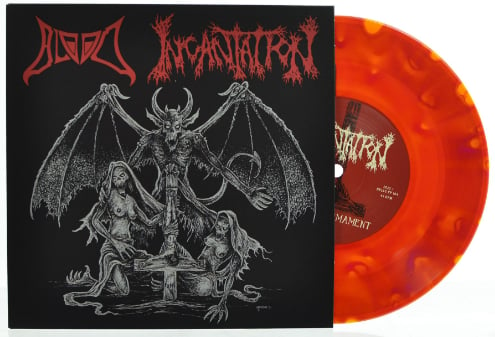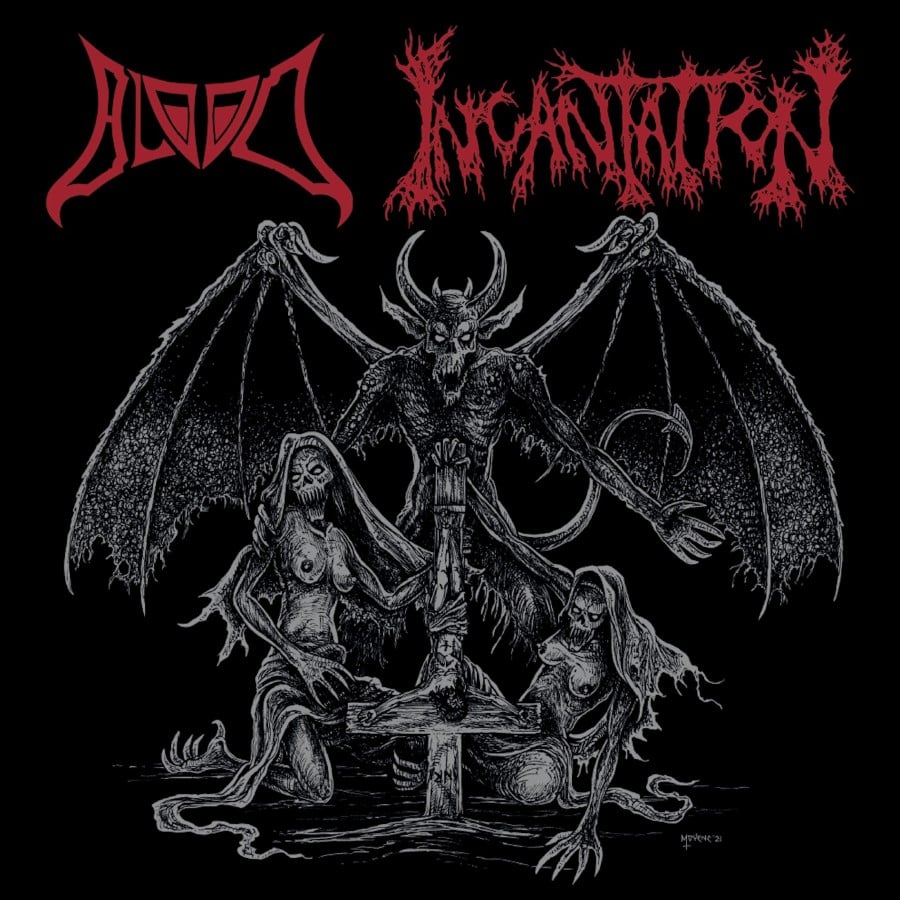 HELLS HEADBANGERS is proud to present Blood / Incantation, a special split 7" EP between BLOOD and INCANTATION. Pressed on black vinyl and orange/magenta swirl vinyl.
Both Germany's BLOOD and America's INCANTATION should require no introduction: not only are they two of death metal's longest-running bands, with the former forming in 1986 and the latter in '89, but also among the most enduring and influential. Hot off their recent split mini-album with NUNSLAUGHTER, BLOOD here deliver two of their trademark minimal-is-maximal grind & stomp: Cro-Magnon in the best possible way, and not for trendy ears. INCANTATION have also worked with HELLS HEADBANGERS recently, with the long-overdue reissue of 2002's Blasphemy, and hereby deliver an exclusive track titled "Quantum Firmament." While countless bands continue to rip off their sound, there's simply no substitute for the original: INCANTATION are in a league of their own, STILL. Old-ways/days DEATH METAL is eternal, and suitably does the legendary Chris Moyen grace this split with his signature artwork.