INCANTATION - BLASPHEMY (RED BONE SWIRL VINYL) NEW VARIANT !!!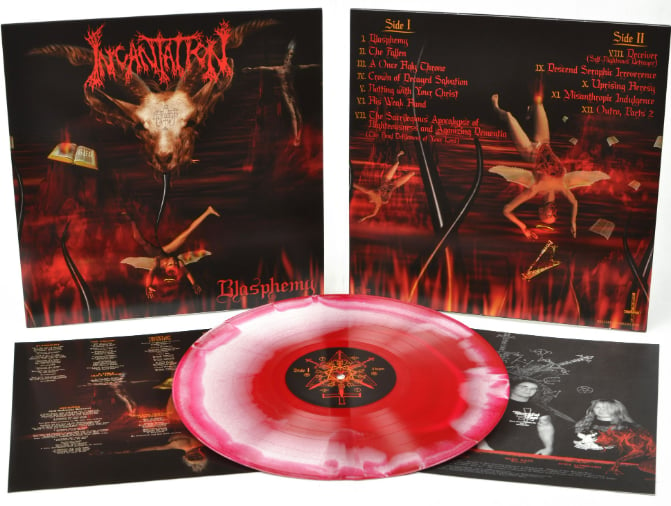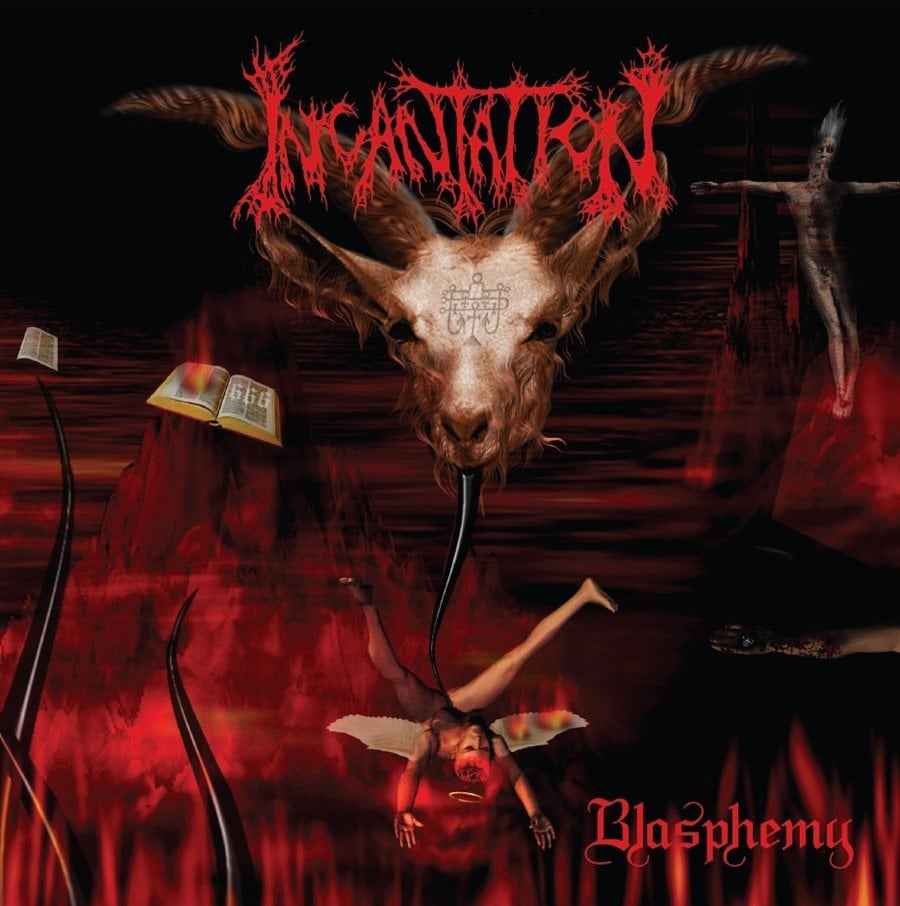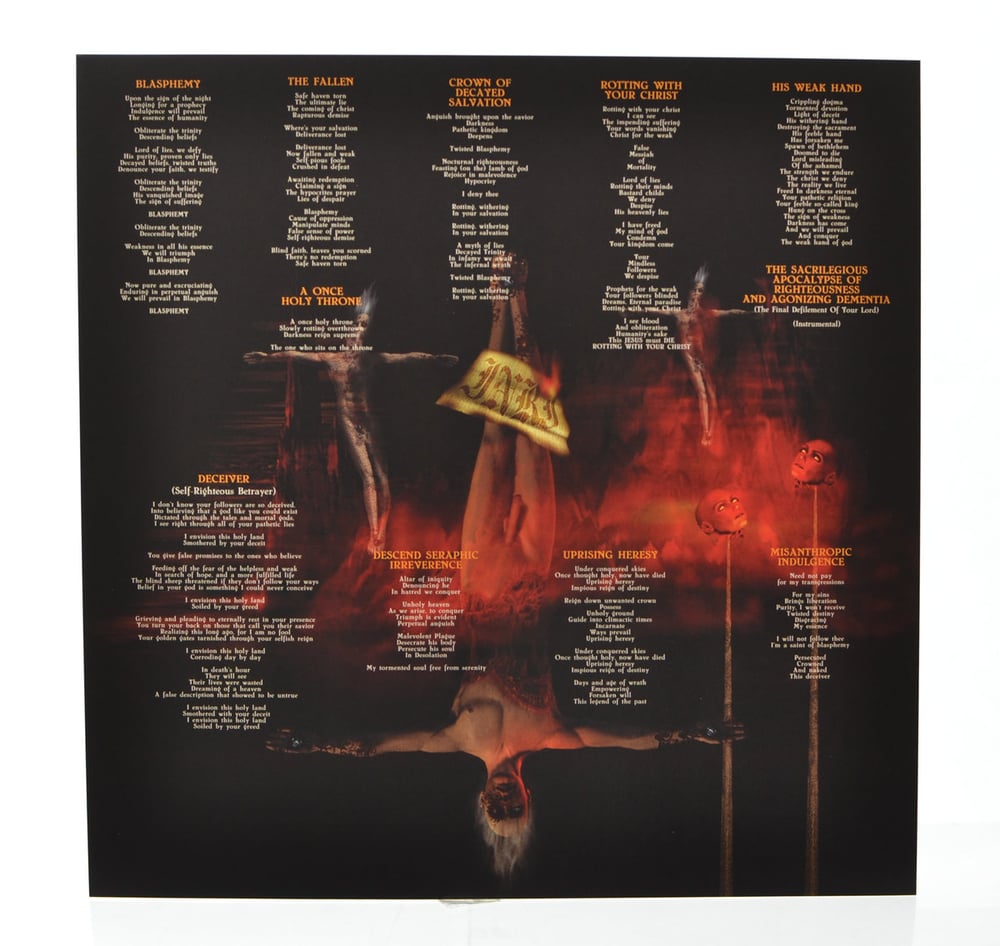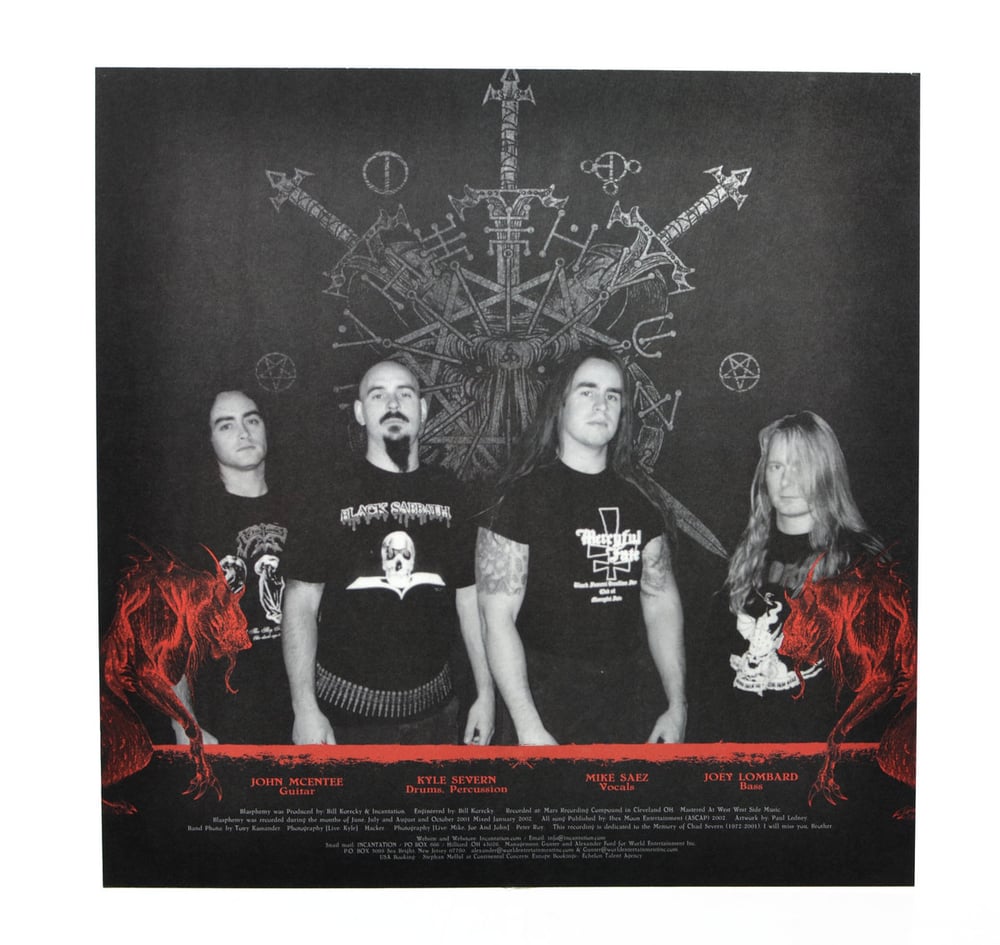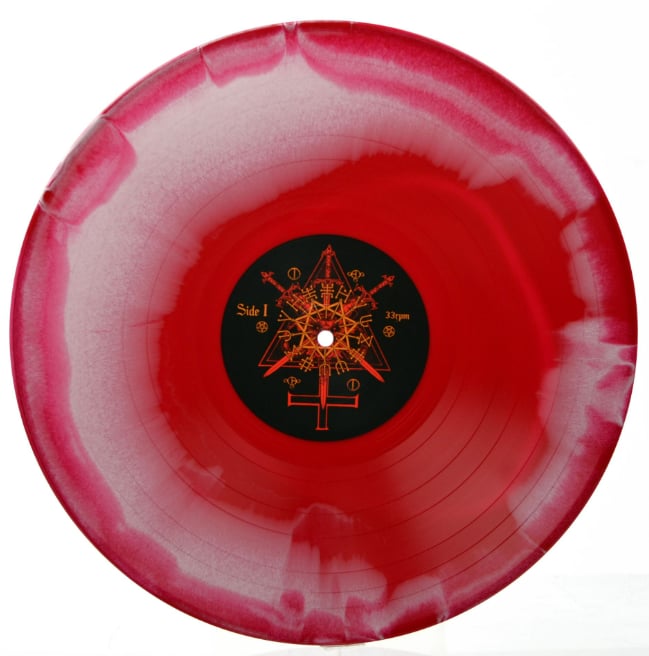 HELLS HEADBANGERS is proud to present a long-overdue reissue of INCANTATION's cult-classic sixth album, Blasphemy, on CD, vinyl LP, and cassette tape formats. Comes in a jewel case with an outer slipcase.
One of the most important bands ever to emerge in the death metal genre, INCANTATION is often imitated but never equaled. HELLS HEADBANGERS has worked extensively with the band in the past and in recent years on deluxe vinyl editions of such classic albums as Mortal Throne of Nazarene (1994) and Diabolical Conquest (1998) as well as a wide range of merchandise, and now the label unearths the band's long-out-of-print sixth album, Blasphemy. Featuring the fruitful power-trio lineup of founding guitarist (and eventual vocalist) John McEntee, bassist Joe Lombard (RIP), and longtime drummer Kyle Severn, Blasphemy was released in 2002 and showed a lean & mean INCANTATION, one perhaps more in tune with their primitive beginnings and certainly one which could explore filthy labyrinths of sound. That Profanatica founder (and early INCANTATION member) Paul Ledney did the unforgettable cover art underlining the truly dark and underground-minded feel of this record, which sadly was mishandled by the two labels originally handling its release.
Now widely available on all formats, including LP and tape for the first time ever, Blasphemy rises from the grave to stake its claim for one of INCANTATION's most uncompromising albums!