EMBALMER - EMBALMED ALIVE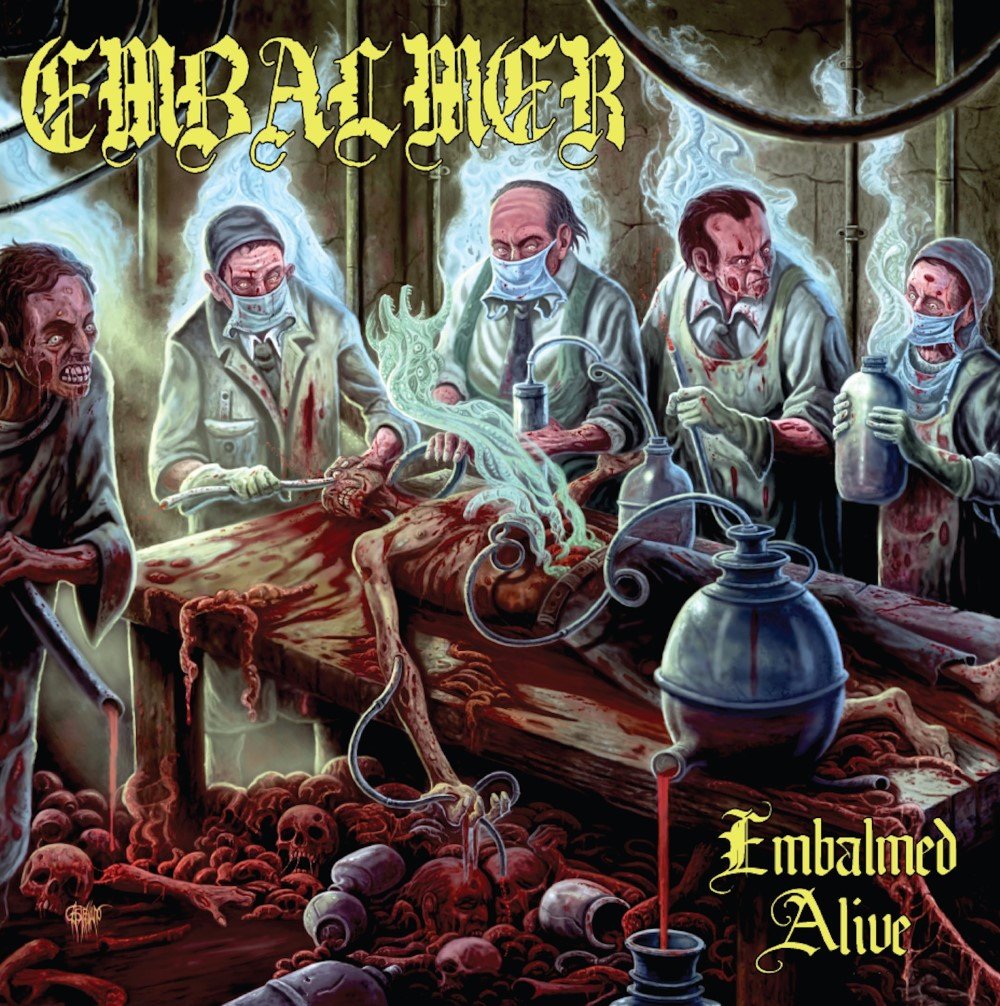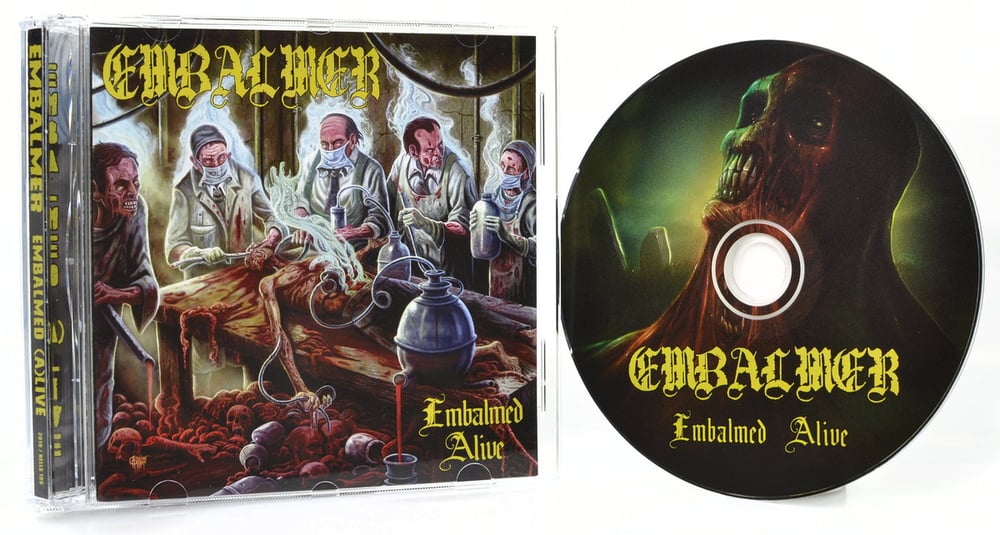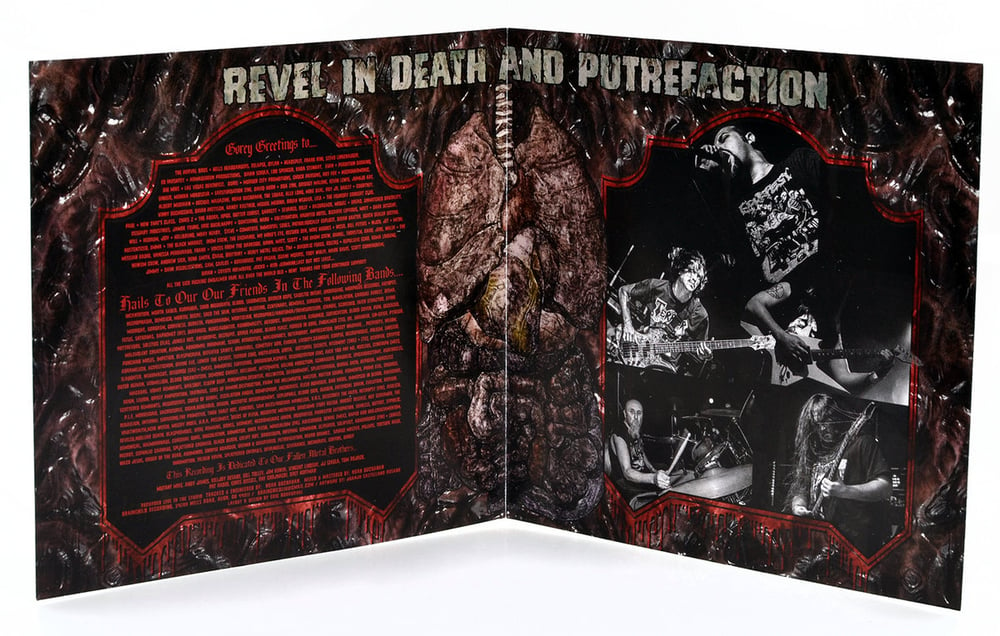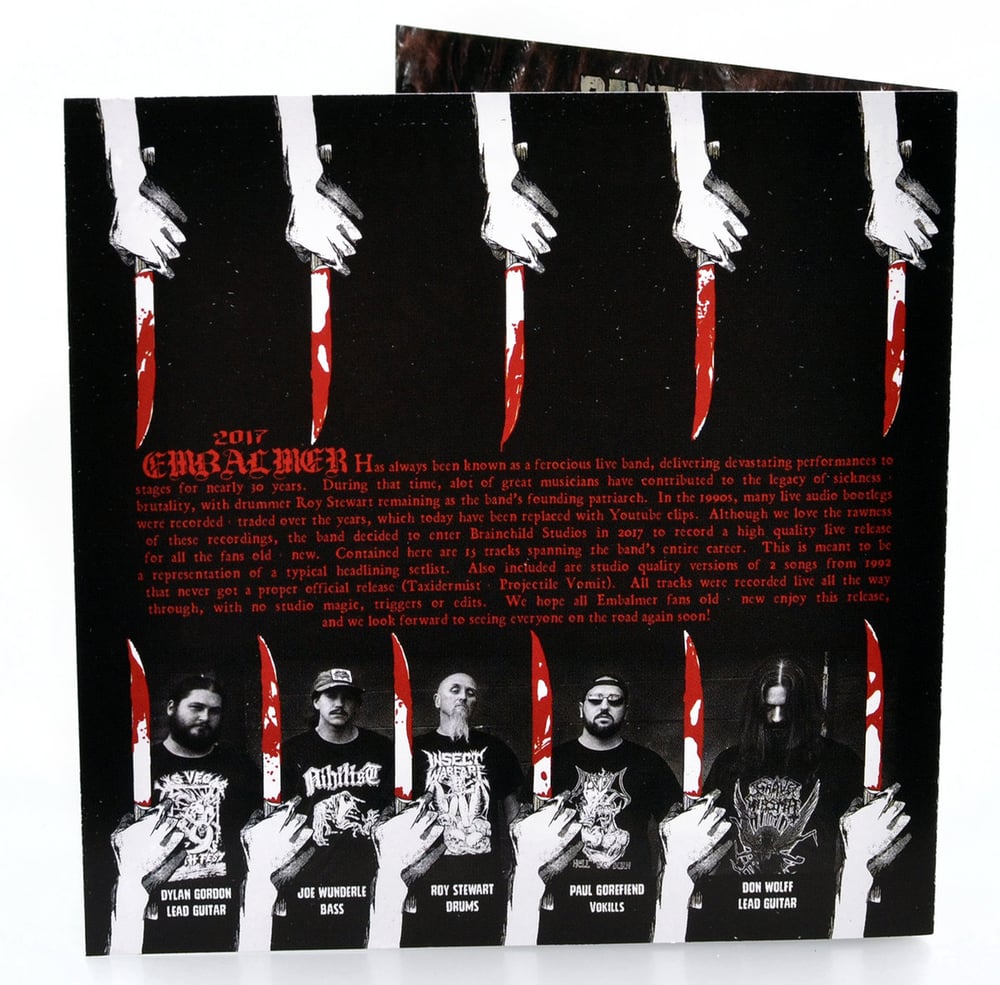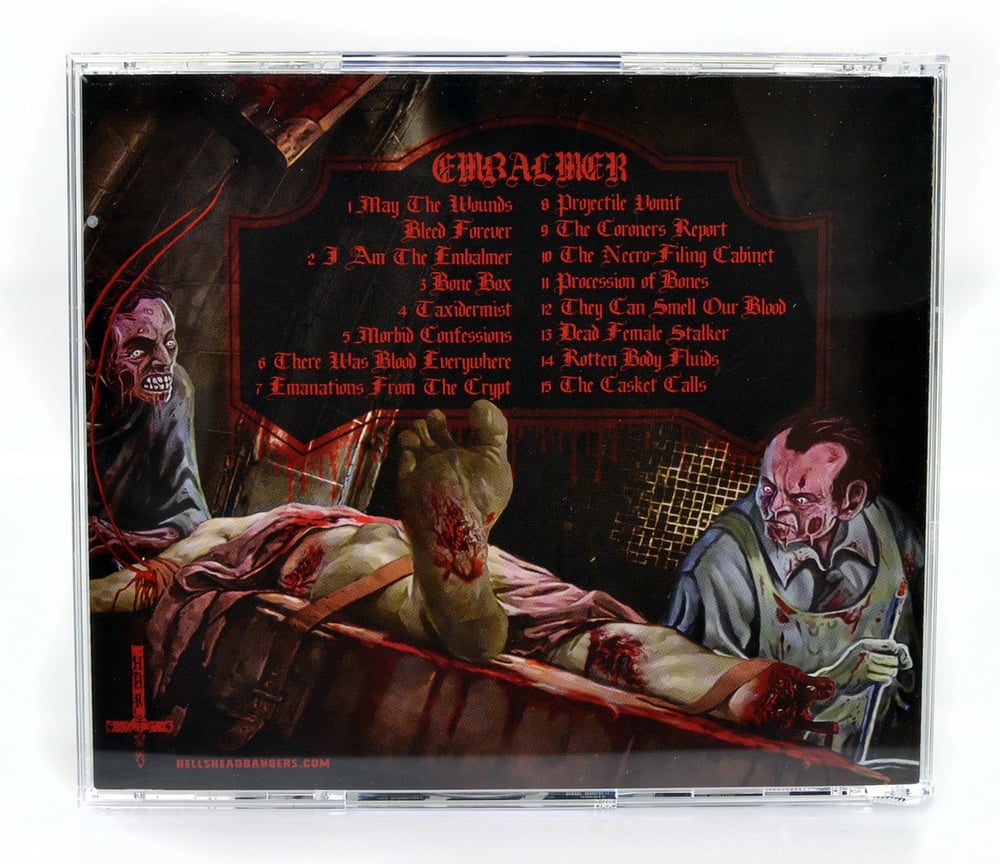 HELLS HEADBANGERS is proud to present a special live album from legendary American death metallers EMBALMER, Embalmed Alive, on CD format.
The band decided to enter Brainchild Studios in 2017 to record a high-quality live release for all the fans, old and new. Contained here on Embalmed Alive are 15 tracks spanning EMBALMER's entire career. This recording is meant to be a representation of a typical headlining setlist. Also included are studio-quality versions of two songs from 1992 ("Taxidermist" and "Projectile Vomit") that never got a proper official release. All tracks on Embalmed Alive were recorded live all the way through, with no studio magic, triggers, or edits.