DISSECTION - INTO INFINITE OBSCURITY / THE GRIEF PROPHERCY (VINYL)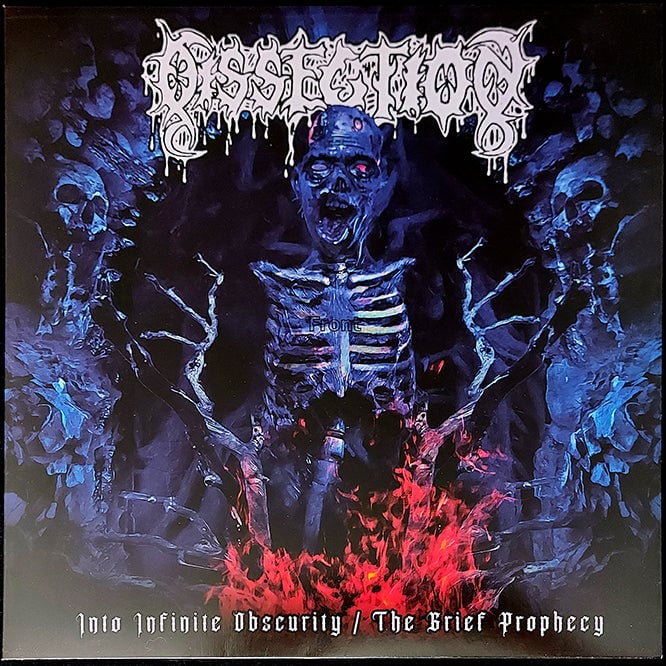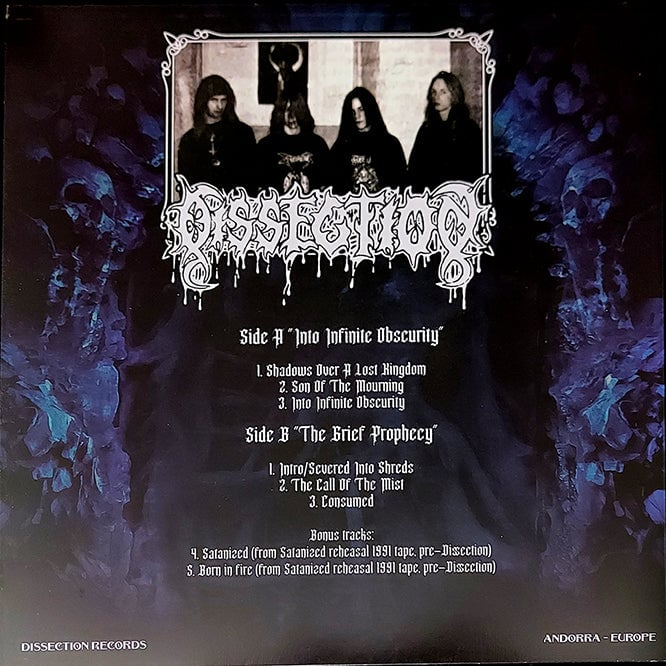 THESE LAST 2 COPIES HAVE A SLIGHT DENT OR CREASE ON THE CORNER OF THE COVER DUE TO SHIPPING FROM OVERSEAS , EVERYTHING ON BOTH COPIES ARE FINE AND THE VINYL MOST IMPORTANTLY , LAST COPIES EVER !!
STRICTLY LIMITED STOCK !!!! MAY NEVER BE ABLE TO GET IT AGAIN !!!
$10 OFF IN THE SALE LISTINGS !!!
LIMITED EDITION RELEASE !!!!

Side A
Into Infinite Obscurity - Demo '91
A1 Shadows Over A Lost Kingdom 2:44
A2 Son Of The Mourning 3:18
A3 Into Infinite Obscurity 1:03
Side B
The Grief Prophecy - 7"EP '91
B1 Intro / Severed Into Shreds 4:46
B2 The Call Of The Mist 4:30
B3 Consumed 2:57
Bonus Demo Versions:
B4 Satanized 2:56
B5 Born In Fire 2:42