DEATHHAMMER - ELECTRIC WARFARE (VINYL)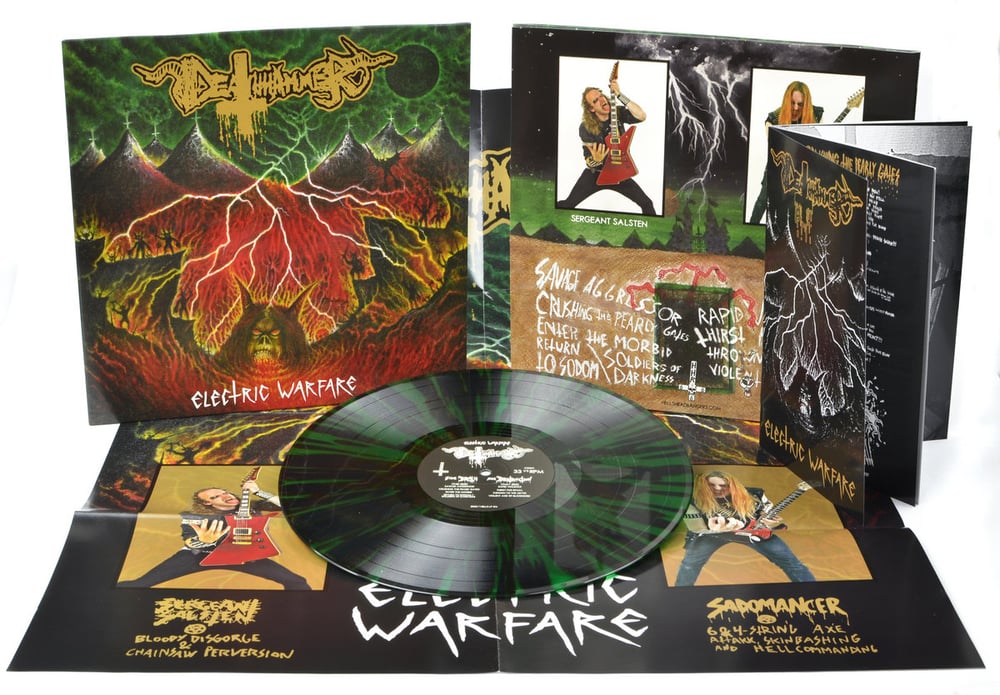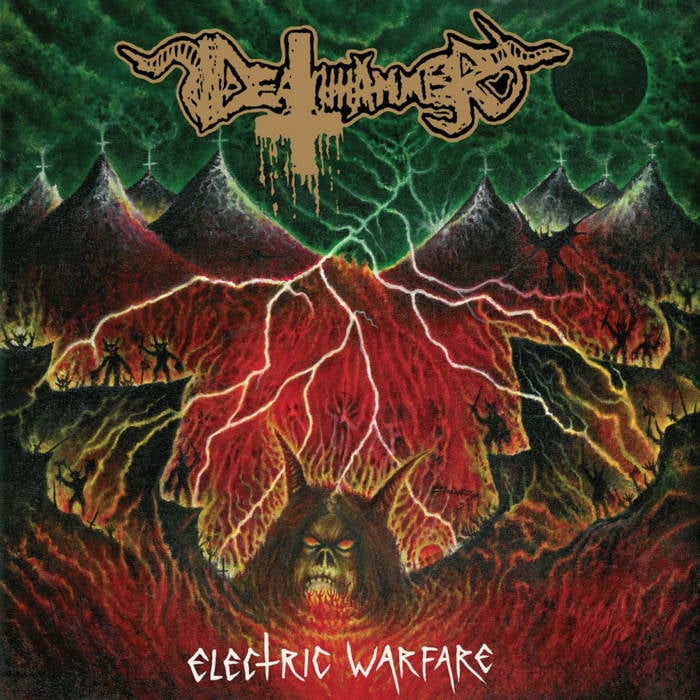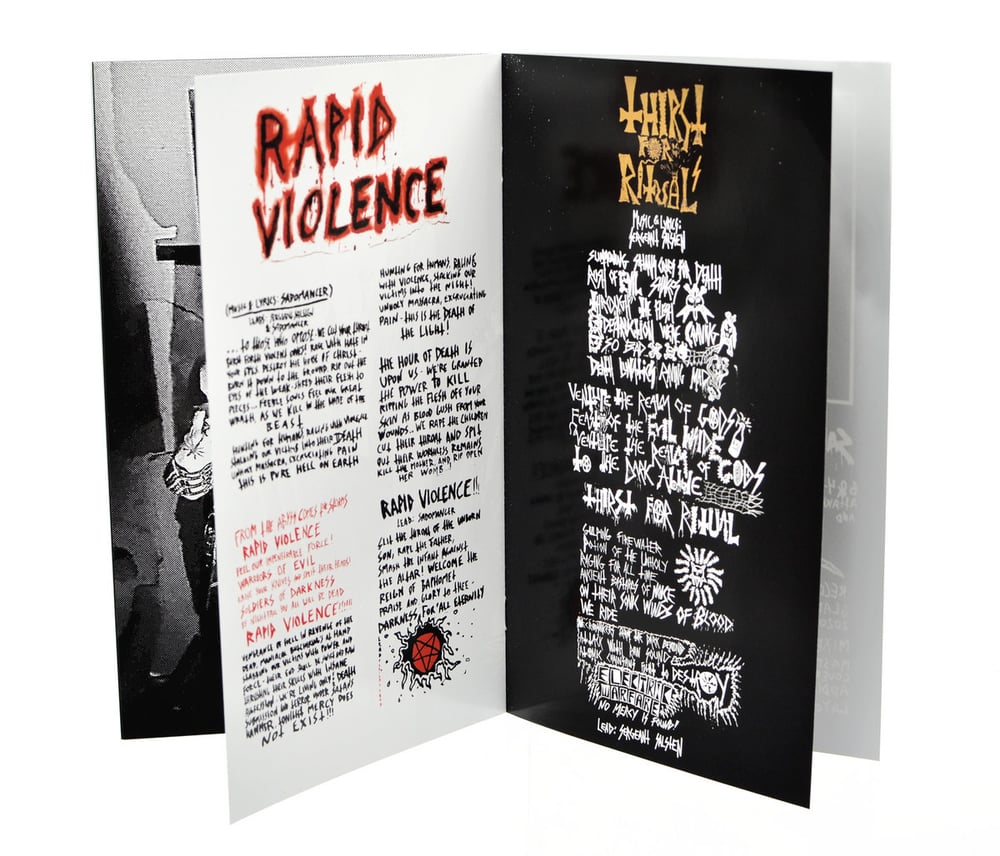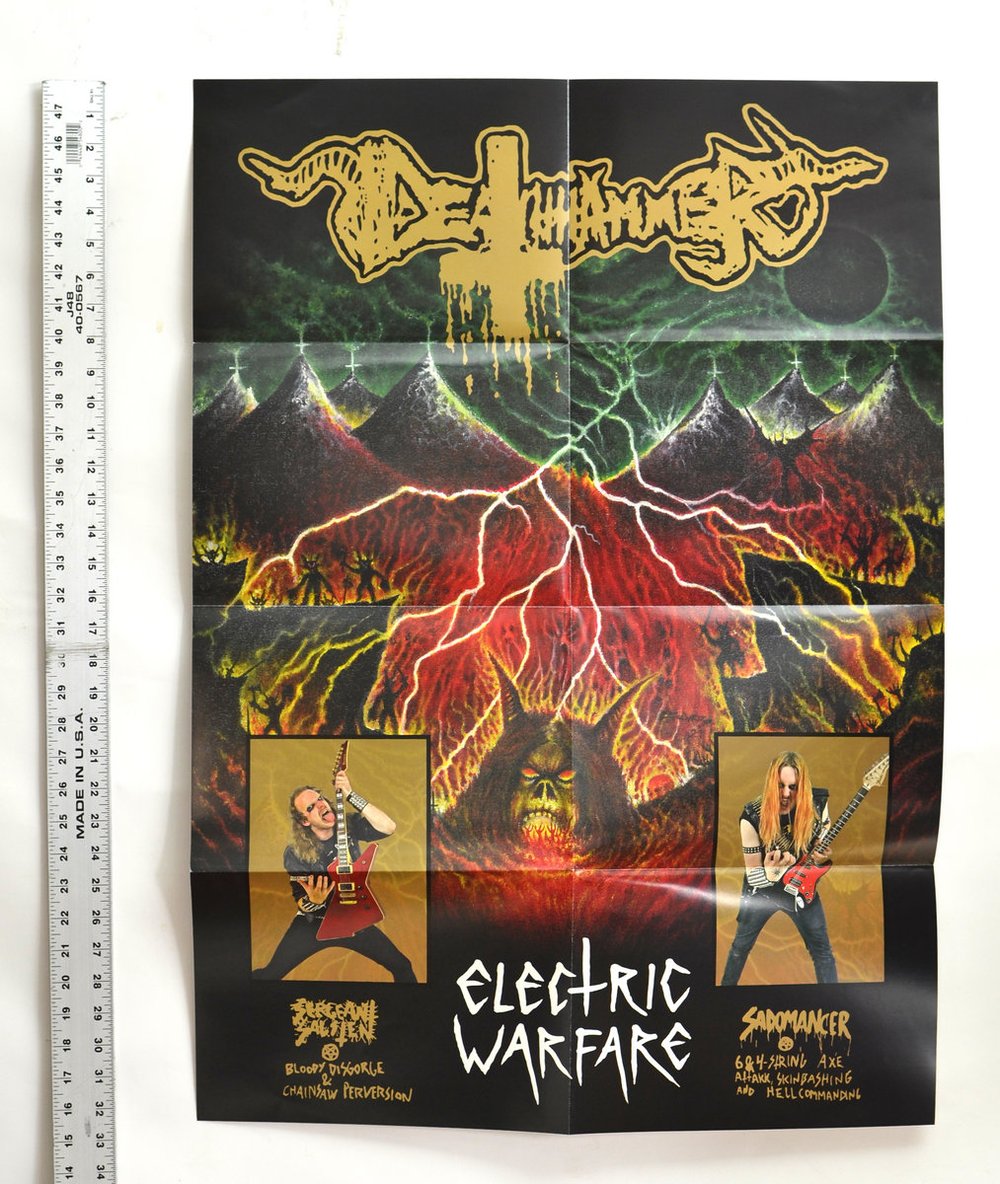 HELLS HEADBANGERS is proud to present DEATHHAMMER's highly anticipated fifth album, Electric Warfare, on CD, vinyl LP, and cassette tape formats. Pressed on traditional black vinyl and green vinyl with black splatter. Comes with a poster and booklet!
By now, DEATHHAMMER should need no introduction. For over 15 years now, this insatiable Norwegian duo have been at the forefront of the burgeoning blackthrash movement; in fact, one could successfully argue that the band are THE linchpins of that resurgence. Though blackthrash has seen intermittent surges in popularity since the latter half of the '90s onward, for sole members Sadomancer and Sergeant Salsten, this is a way of life - not a trend. DEATHHAMMER proved as much as with their cult debut album, Phantom Knights, in 2010 and then proved it yet further and more fully - and more furiously and filthily - with 2012's Onward to the Pits and 2015's Evil Power, both of which were released by HELLS HEADBANGERS to widespread international acclaim. And yet, through it all, the duo kept their wits about them, simply being DEATHHAMMER and taking their irresistible (and irresistibly evil) charm to stages worldwide, including a command performance at HELLS HEADBANGERS' Hells Headbash 2 in 2015. But, one need only took to 2018's Chained to Hell as the first AND last word on eternal, magickal blackthrash: "classic" doesn't do the album justice.