DARK ANGEL - WE HAVE ARRIVED (1985)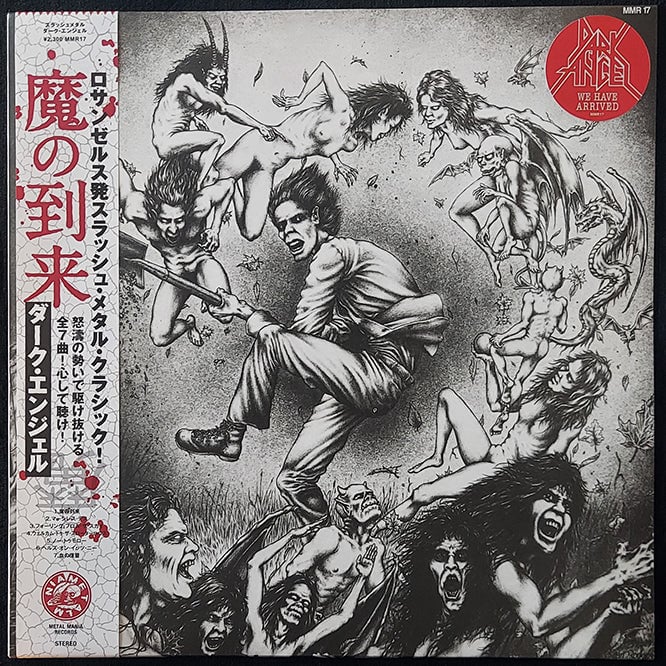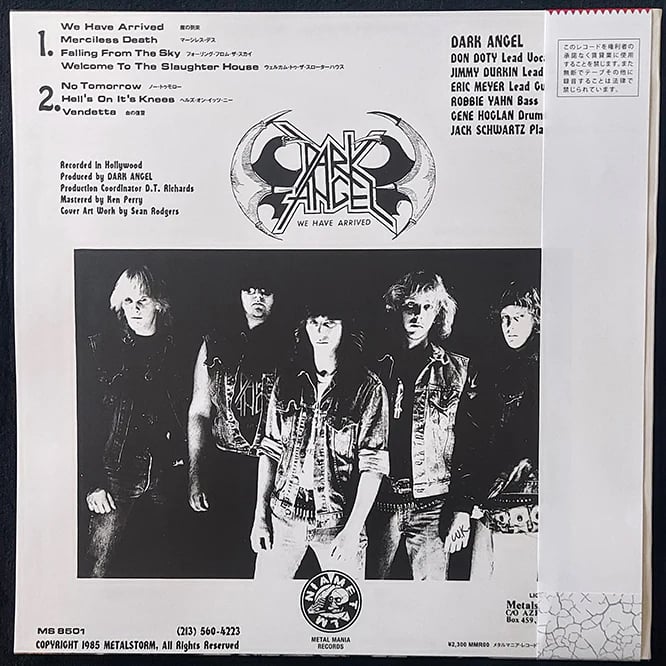 Dark Angel are one of the most brutal thrash bands ever. Their masterpiece "Darkness Descends" left a unforgettable mark on thrash and made Slayer's "Reign In Blood" sound like a preschool rhythm and rhyme album. Before Dark Angel were brutal however, they played a more old school, primitive form of thrash which took heavy influence from traditional heavy metal.
The record I'm talking about is Dark Angel's debut, "We Have Arrived.
Beautiful release, including OBI.
Very limited edition.
GREY VINYL !!!!
Side A
1. We Have Arrived
2. Merciless Death
3. Falling from the Sky
4. Welcome to the Slaughter House
Side B
5. No Tomorrow
6. Hell's on Its Knees
7. Vendetta