DARK ANGEL - THE DEMOS COLLECTION (1983 - 1994)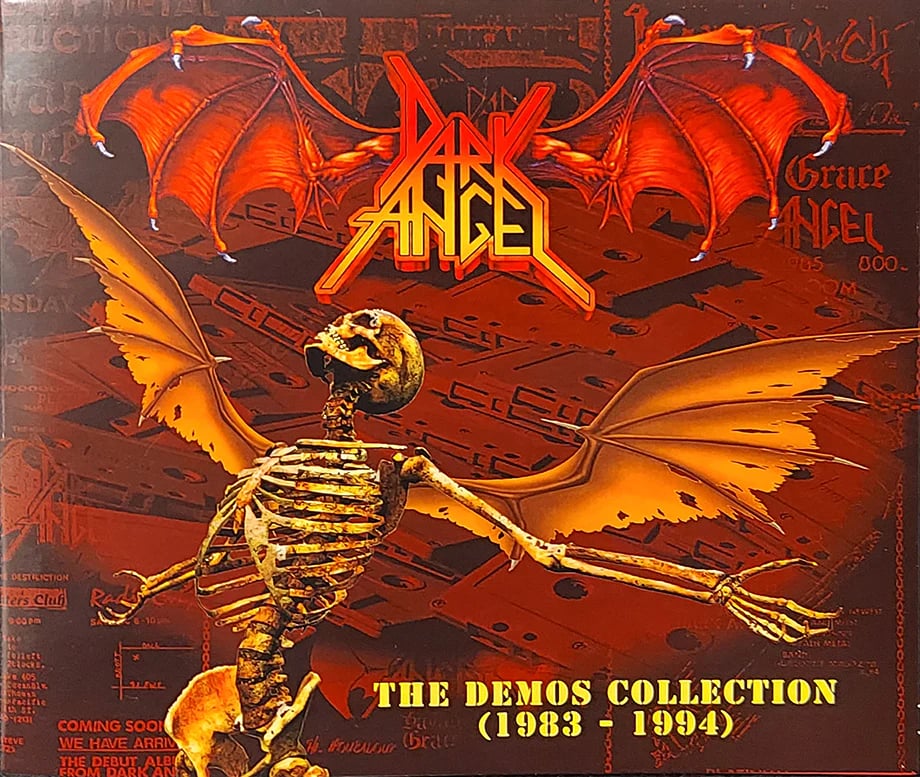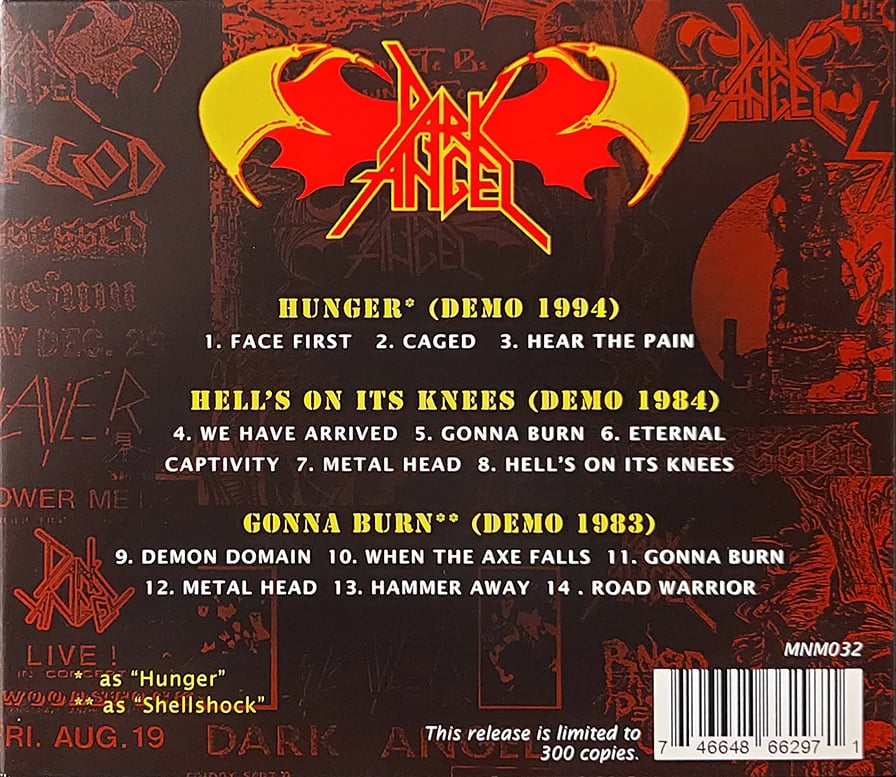 Either by the Speed Metal like Shellshock or the Progressive and Groove prone Hunger, and obviously passing though the thrashing mayhem of their golden years, fact is pioneers Dark Angel will always remain as one of the most iconic acts in Thrash Metal.
This release includes Hunger* (Demo 1994), Hell's on its knees (Demo 1984) and Gonna burn** (Demo 1983).
Limited to 300 copies.
Tracklist
Hunger* (Demo 1994)
1. Face First
2. Caged
3. Hear The Pain
Hell's on its knees (Demo 1984)
4. We Have Arrived
5. Gonna Burn
6. Eternal Captivity
7. Metal Head
8. Hell's On Its Knees
Gonna burn** (Demo 1983)
9. Demon Domain
10. When The AxE Falls
11. Gonna Burn
12. Metal Head
13. Hammer Away
14 . Road Warrior
* as "Hunger"
** as "Shellshock"