CANNIBAL CORPSE - COMPLETE CONTROL TOUR LIVE AUGUST 10th 1992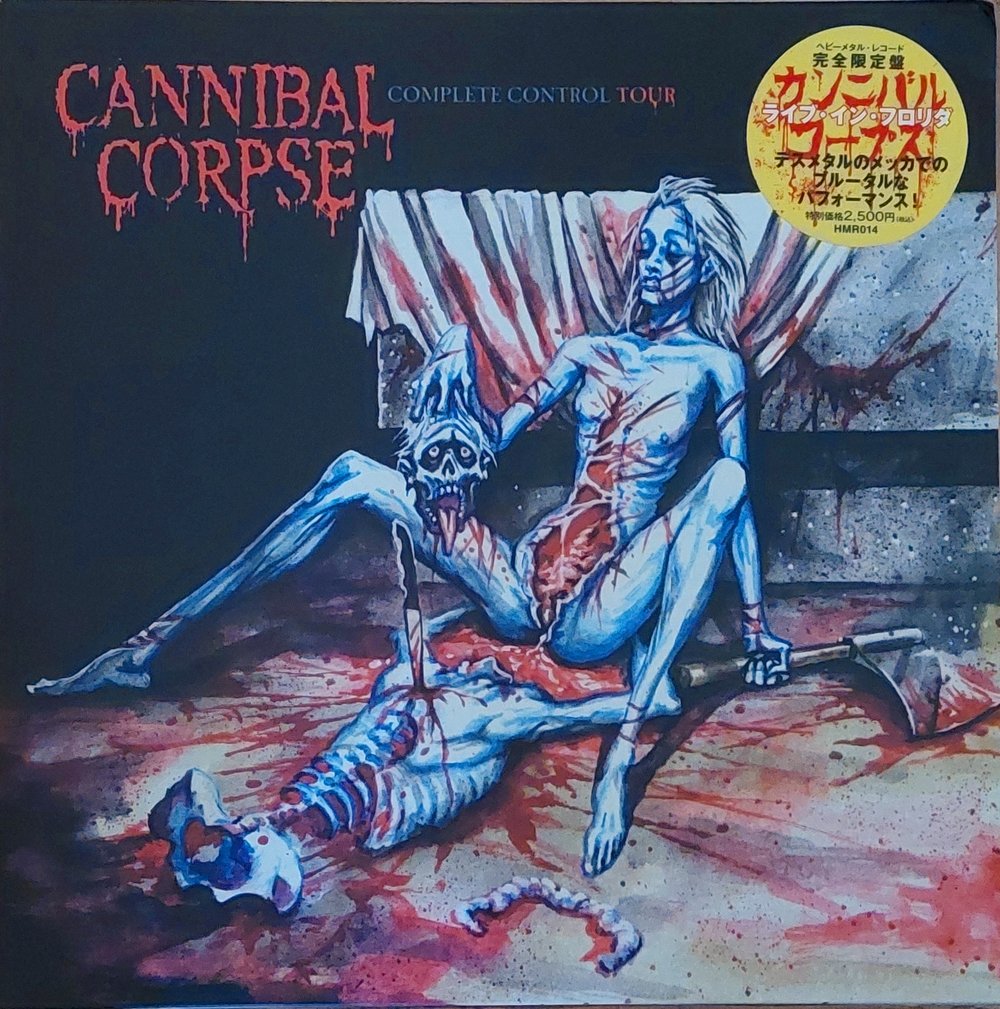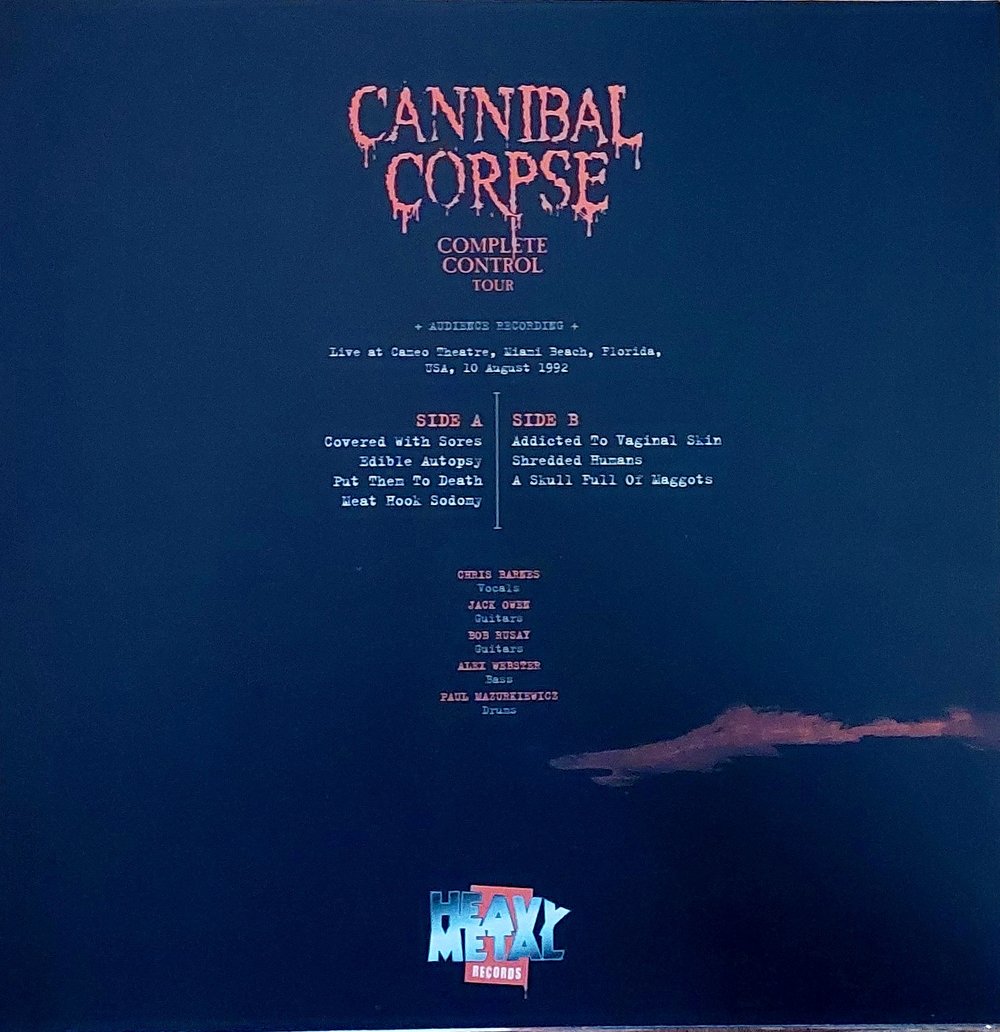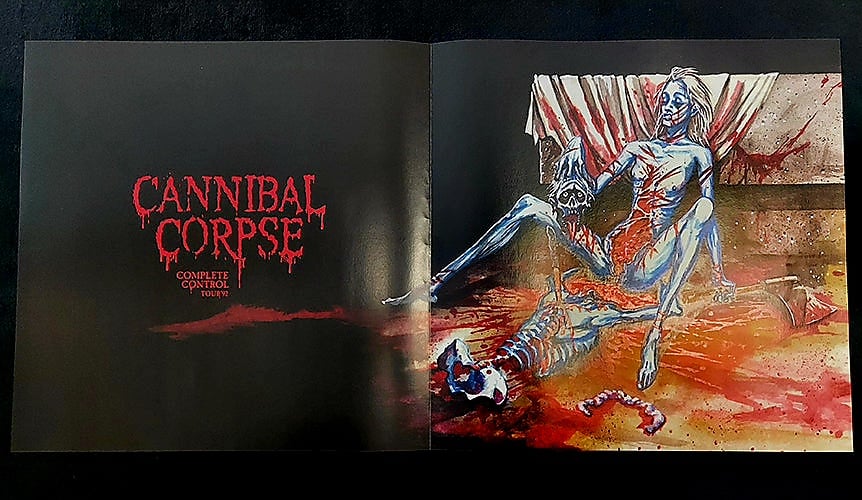 VERY LAST COPY BLACK VINYL !!!!
Live at Cameo Theatre, Miami Beach, Florida, USA. 10, August 1992.
Featuring Chris Barnes (vocals) and Jack Owen (guitars).
Includes fold-out poster.
Limited to 300 copies.
Side A
Covered With Sores
Edible Autopsy
Put Them To Death
Meat Hook Sodomy
Side B
Addicted To Vaginal Skin
Shredded Humans
A Skull Full Of Maggots
LIMITED STOCK WILL NOT BE AVAILABLE AGAIN !!!