BOLT THROWER - THOSE LOYAL TILL THE END - LIVE 2006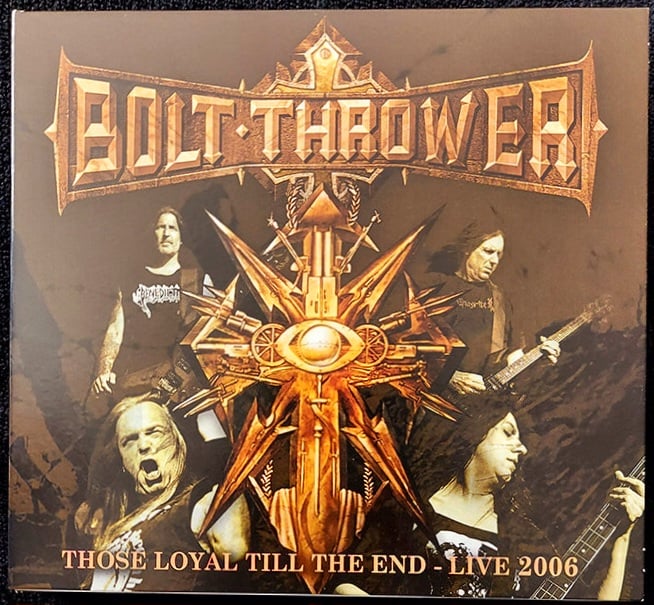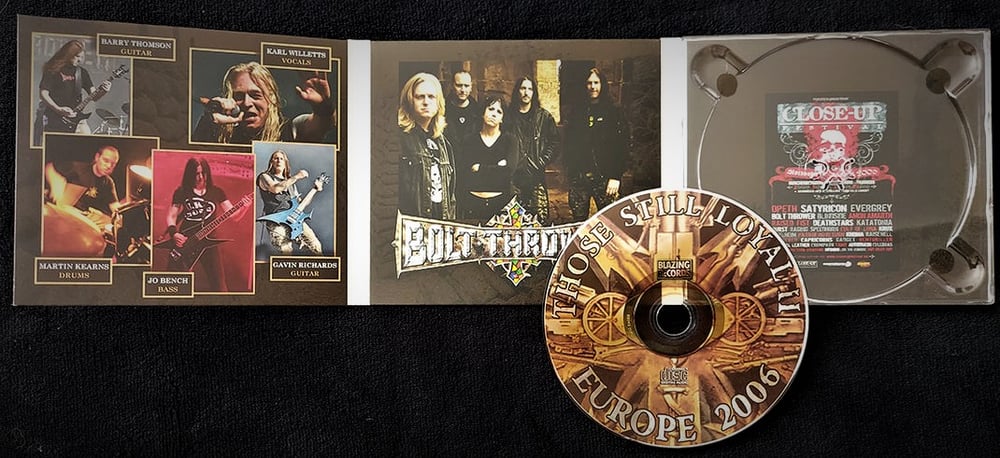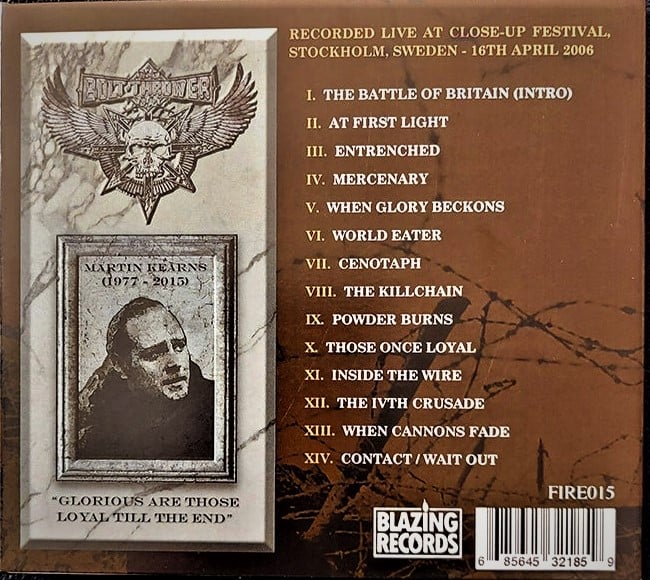 The final tour of Bolt Thrower in support of Those Once Loyal.
You know what you get: a massive barricade of Death Metal like only Bolt Thrower knew how to do. Recorded live at Close-Up Festival, Stockholm, Sweden - 16th April 2006.
Tracklist
I. The Battle Of Britain (Intro)
II. At First Light
III. Entrenched
IV. Mercenary
V. When Glory Beckons
VI. World Eater
VII. Cenotaph
VIII. The Killchain
IX. Powder Burns
X. Those Once Loyal
XI. Inside The Wire
XII. The IVth Crusade
XIII. When Cannons Fade
XIV. Contact / Wait Out