BLOOD CHALICE - THE BLASPHEMOUS PSALMS OF CANNIBALISM (12" LP)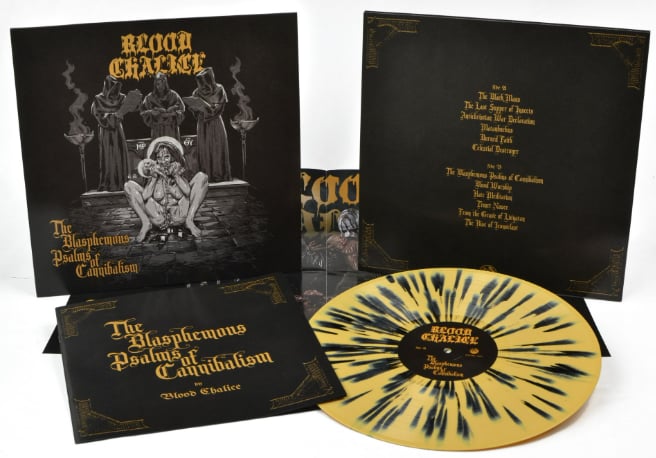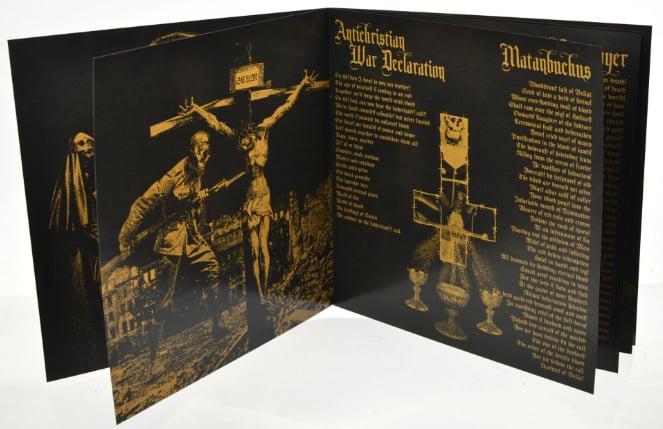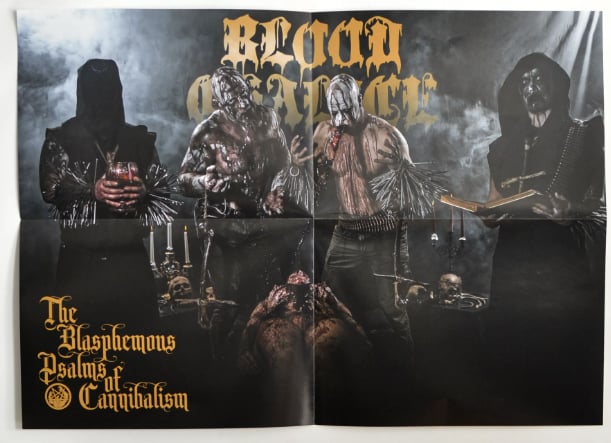 WEREWOLF RECORDS is proud to present the highly anticipated second album of Finland's BLOOD CHALICE, The Blasphemous Psalms of Cannibalism, on CD, vinyl LP, and cassette tape formats.
Mustard Vinyl with Black Splatter, Poster and Booklet !!!!
Formed in 2015, BLOOD CHALICE feature among their ranks a number of Finnish metal veterans, spanning a slew of extreme styles. However, in BLOOD CHALICE, the goal has always remained firm: uncompromising, closeminded BLACK/DEATH savagery. The first strike as such came in 2016 with a self-titled demo, followed the next year by the gutsfucking debut album Sepulchral Chants of Self-Destruction. Diehards hailed the album; the rest recoiled in horror. Typical "Finnish black metal" this was not...