BESTIAL WARLUST - LONG LIVE DEATH ADELAIDE, AUSTRALIA 1994 T/SHIRT (SMALL SIZE)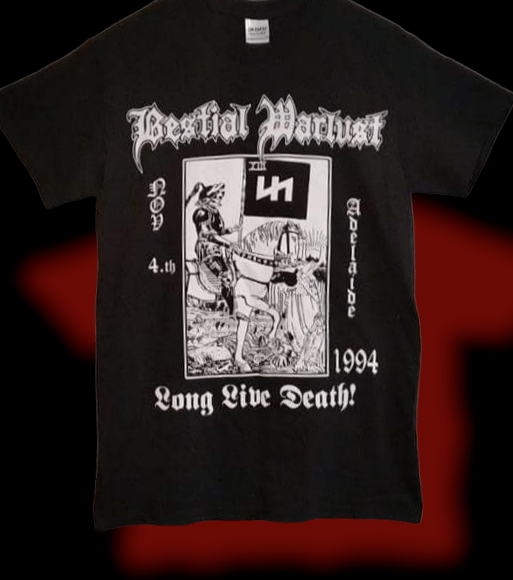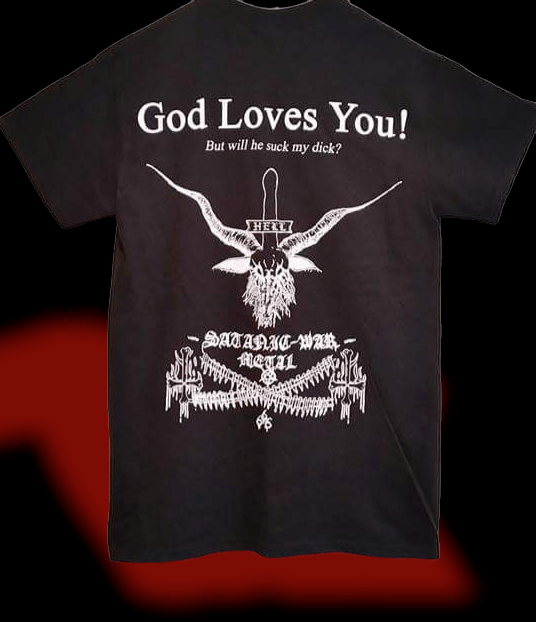 THE CLASSIC SHOW FROM 1994 SHIRT WITH THE FAMOUS BACK PRINT THAT CAUSED FEEBLE MINDED WOFTAS TO FLEE IN FEAR !! THIS WAS REPRESSED AROUND 10 YEARS AGO IN A LIMITED PRESSING OF LESS THAN 100 PEICES !!!
2 ONLY AVAILABLE FROM THE VAULT !! IN SIZE SMALL ONLY SUITABLE FOR FOR WOMENS SIZING !!! OR A SMALL MALE DUDE!!!
PERFECT MINT CONDITION HIGH QUALITY PRINT!!!!
T/SHIRT BRAND - GILDAN ULTRA COTTON - 100% COTTON