BEHERIT - MESSE DES MORTS (12" MLP on RED VINYL)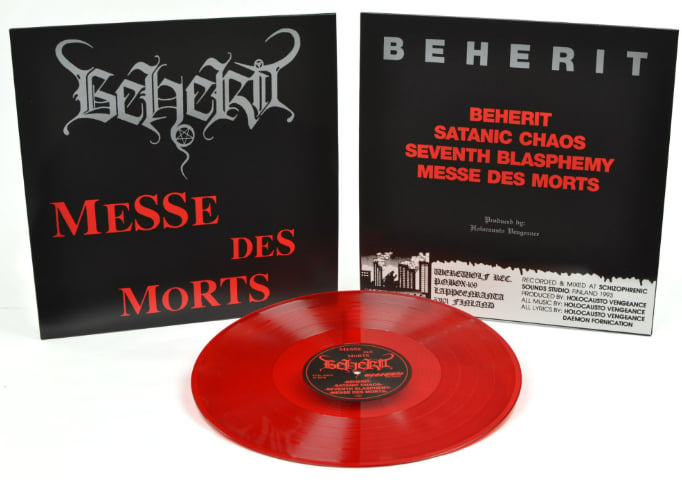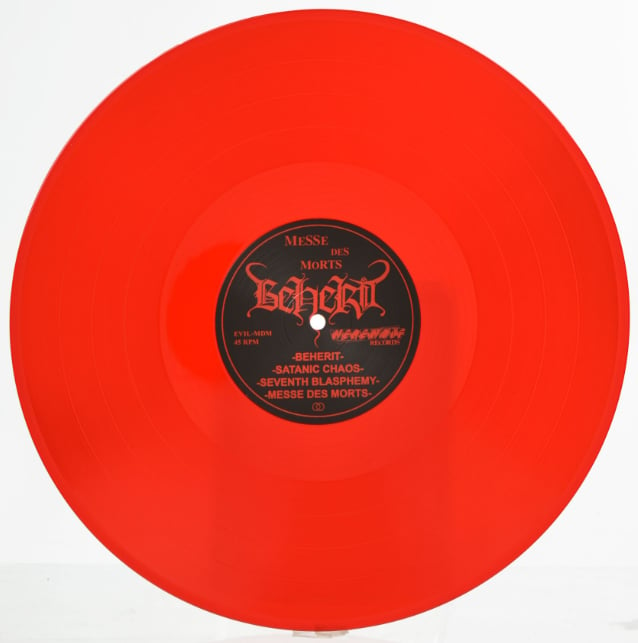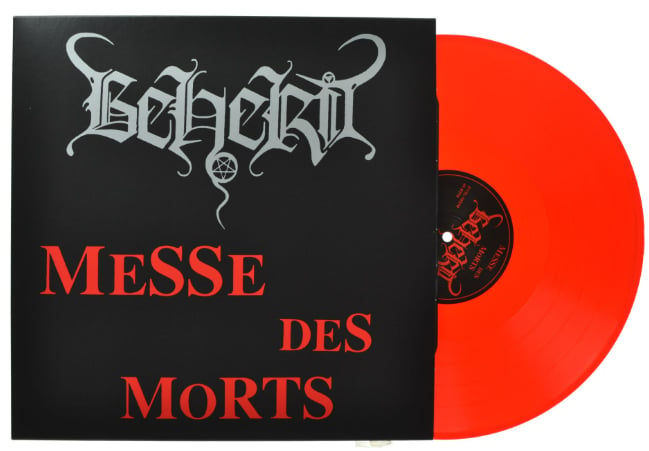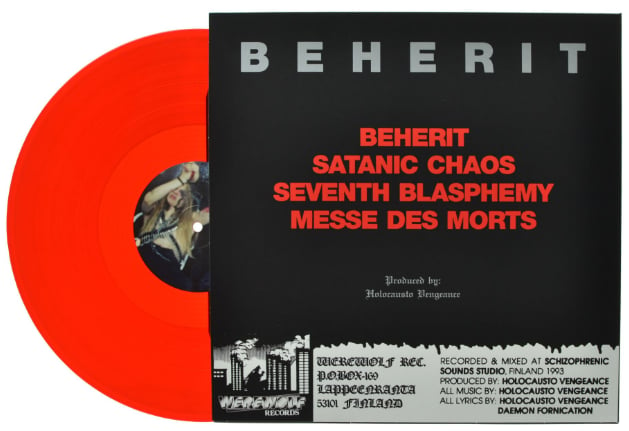 WEREWOLF RECORDS is proud to reissue BEHERIT's classic Messe des Morts EP on CD, 12" vinyl, and cassette tape formats.
BEHERIT require no introduction. Arguably the most influential black metal band from Finland and no doubt one of the most infamous regardless of locale, mainman Nuclear Holocausto Vengeance has always followed his muse no matter where it takes him. And that certainly proved true with the synapse-frying EP Messe des Morts.