APOKALYPTIC RAIDS - THE PENTAGRAM (BLACK VINYL)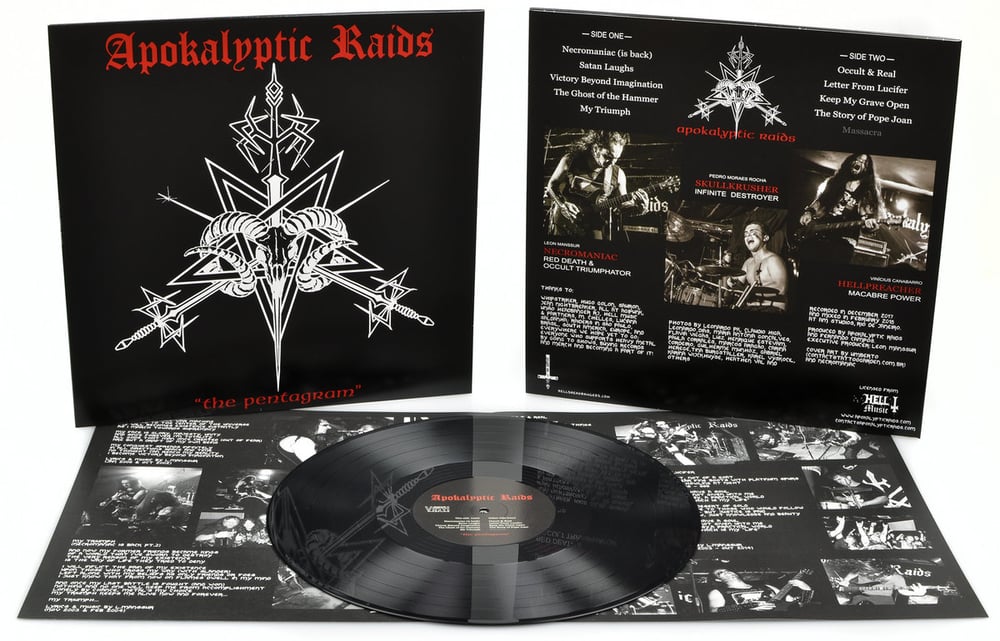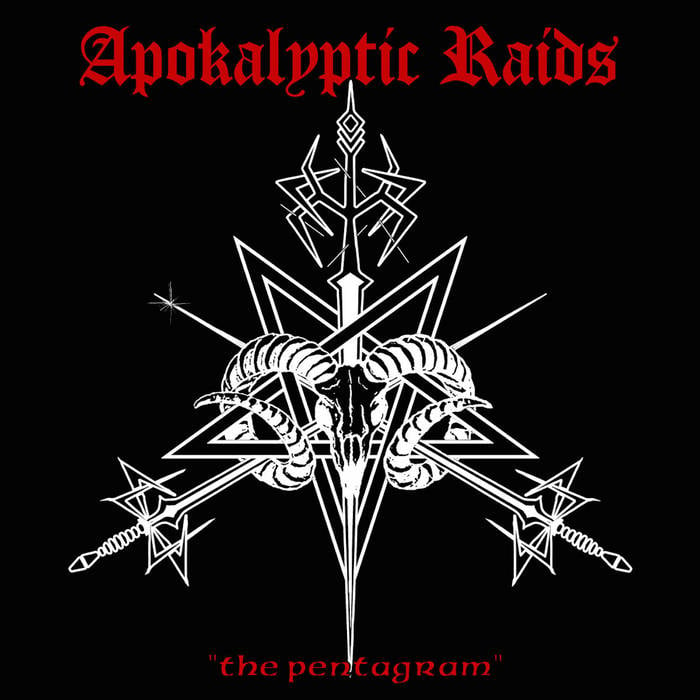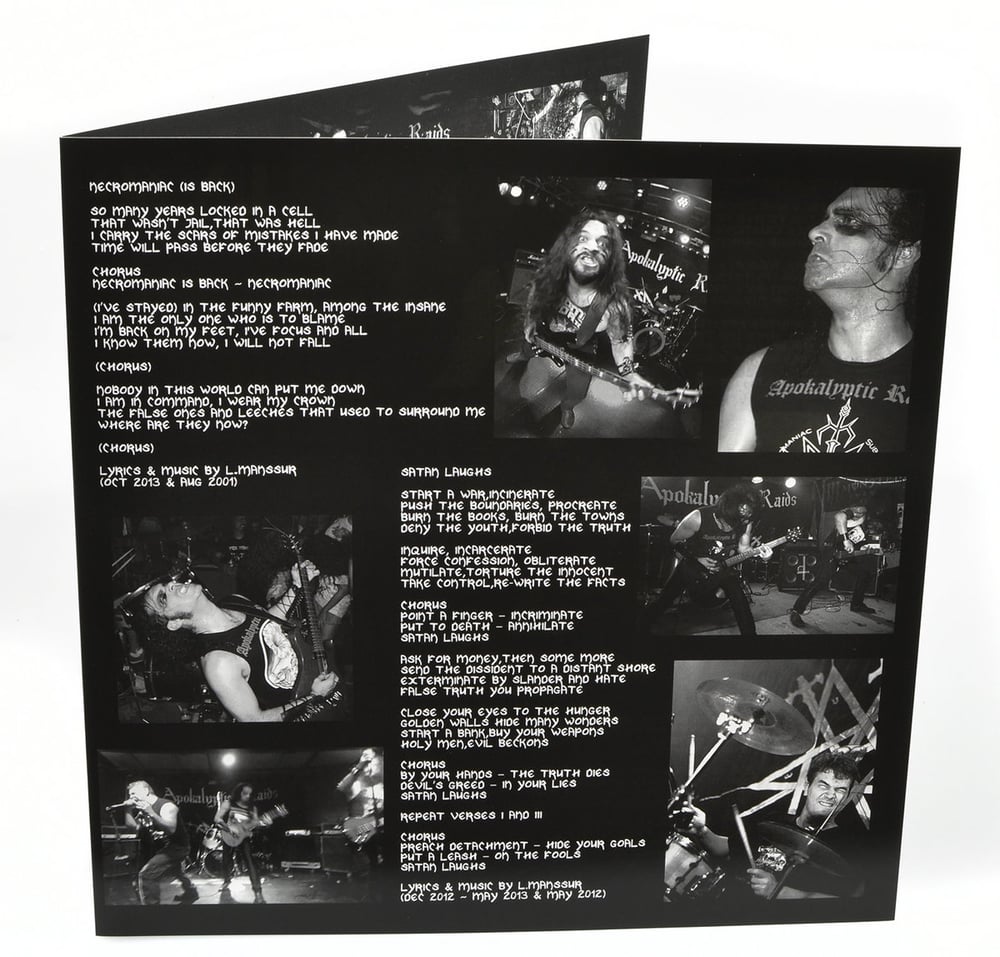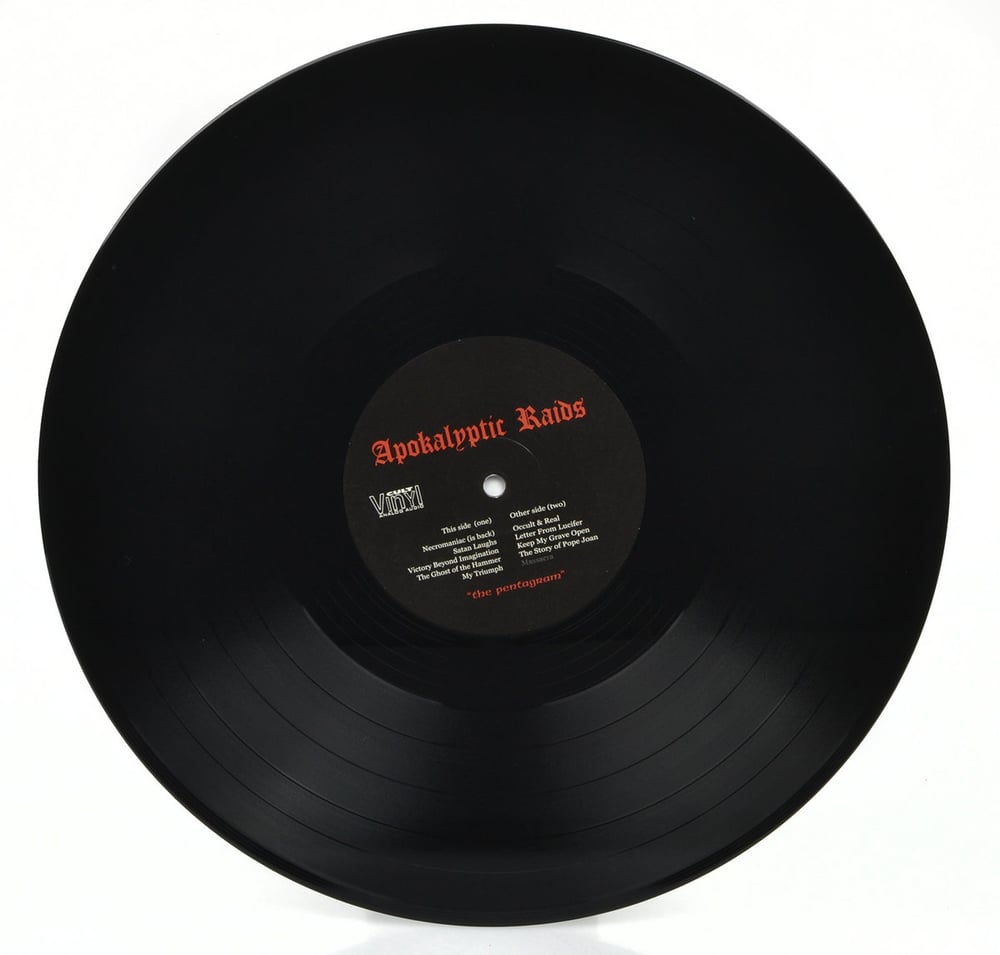 THE 5TH ALBUM BY THESE MANIACS !!! RELEASED IN 2019
LIMITED STOCK !!!!!!!!
A veritable underground institution, APOKALYPTIC RAIDS have become a hallowed name among diehards the world over for one simple-but-special fact: they started as an unapologetic Hellhammer-worship band (and very early Celtic Frost, too) but have transcended their obvious influences into something that actually adds to that legendary canon rather than merely ripping it off. And, as of this year, they've been gloriously succeeding for 20 years now.
Although these Brazilian bastards have released a half-dozen EPs the last five years, it's been a far-too-long eight years since the last APOKALYPTIC RAIDS album, Vol. 4 - Phonocopia, so to say that The Pentagram is long overdue is quite the understatement. And of course, they DELIVER, which is not surprising given that they've gone back to the classic 2004-2007 lineup of Leon Manssur "Necromaniac" on guitars and vocals, Vinicius Canabarro "Hellpreacher" on the bass, and Pedro Moraes Rocha "Skullkrusher" on the drums.